Sweet Romance: 99-cent special!
Sweet Romance: 99-cent special!
.
USA Today Bestselling Author Donna Fasano has a Sweet Romance title on sale for just today and tomorrow (through May 23, 2017): Mountain Laurel.
.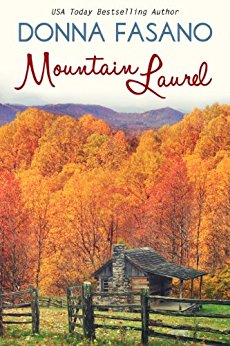 .
.
99-cents at all favorite eBookstores:
.



.
Grab your copy NOW–sale good only through May 23, 2017.
.
Book Description:
So what if Laurel Morgan hasn't had a date in years? Her dysfunctional family makes creating a private life next to impossible. But if all it will take to convince her teenage sister to turn her life around is to go on a few dates and have some fun, it's a bet she can beat. And before she can change her mind, rugged forest ranger Michael Walker agrees to play the part of her ardent admirer.
Laurel is stunned by Michael's convincing acting abilities. Whenever her sister's watching, Laurel finds herself wrapped in a heady embrace with a passionate kiss on the way. Her captivating cohort promises a performance that will win her the wager, but when the curtain closes, will she lose the only man she will ever love?
Donna Fasano is a bestselling, award-winning author whose books have sold over 4 million copies worldwide. She is the recipient of a Cataromance Reviewer's Choice Award as well as a three-time winner of the coveted HOLT Medallion. If you enjoy the writing styles of Robyn Carr, Debbie Macomber, Barbara Freethy, and RaeAnne Thayne, you will enjoy Donna Fasano's upbeat and romantic stories.
.
About the Author: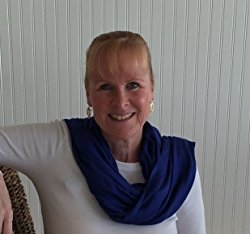 USA TODAY BESTSELLING AUTHOR DONNA FASANO is a three-time winner of the HOLT Medallion, a CataRomance Reviewers Choice Award winner for Best Single Title, a Desert Rose Golden Quill Award finalist, a Golden Heart finalist, and a two-time winner of Best Romance of the Year given by BigAl's Books & Pals Review Blog. Her books have sold 4 million copies worldwide and have been published in two dozen languages. Her novels have made the Kindle Top 100 Paid List numerous times, climbing as high as #1.
Donna has a website, and can be found on Facebook, Twitter, and other social media sites. Contact information can be found inside Donna Fasano's books. She loves to interact with readers.
What others are saying about Donna's books:
"…complex, funny, and realistic…" ~Wilmington News Journal
"Excellent!" ~Bookreview.com
"Could not help myself from reading excerpts to my husband and friends. This book is well written, the characters are real, everyday folks. It is very easy to identify with them. Donna Fasano is a talented author." ~Elizabeth M. Caldwell on Amazon
"…a fast paced riotous look at family life today. Donna Fasano is right on target!" ~Donna Zapf, SingleTitles.com
.
Related Posts
.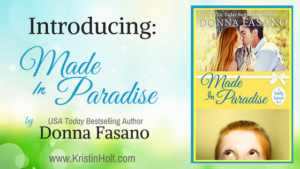 .
Updated August 2022
Copyright © 2017 Donna Fasano