Victorian Fare: Yorkshire Pudding
Victorian Fare: Yorkshire Pudding
.
.
Today, October 13th, is National Yorkshire Pudding Day. Hooray!
.
So says Scott Roberts with his list of National Food Days.
.
My husband is of English descent. He, his father, and paternal grandfather LOVED Yorkshire Pudding. My mother-in-law is well-practiced and makes a mean pudding! Fluffy, light, buttery–a cross between bread and pancake and quiche. Impossible to explain if you've never had it. But beware… once you taste a well-made Yorkshire Pudding, your mouth will water at the mention of it, and you'll have to make it again.
.
.
VICTORIAN AMERICAN RECIPES FOR YORKSHIRE PUDDING:
.
Note the shocking lack of instructions within the following recipes. Did Victorian-era (American) cooks simply know how to make such a dish happen? Where they intuitive cooks? Having seen Yorkshire Pudding, were they able to recreate it, once they had general measurements of specified ingredients?
.
.
.
.

.
VICTORIAN INSTRUCTIONS FOR YORKSHIRE PUDDING:
.
Could you create a light, fluffy, TALL Yorkshire Pudding with these recipes? I could…maybe. But only because I've watched my mother-in-law (an incredibly accomplished cook) and know the general method. The following recipes actually provide instructions (to the Victorian cook).
.
.
.
The following transcription is from a newspaper article that appeared in the Los Angeles Sunday Times of Los Angeles, California, on November 13, 1887. The digital copy of the paper made for difficult reading, so I've transcribed, word for word:
.
To Make Yorkshire Pudding.

[New York Star.]

.

"How is your Yorkshire pudding made?" asked a reporter of Mrs. Wells.

.

"If I have been asked once," she replied. "I have been asked 100 times for it. There is nothing more simple to make, and it is rightly judged in England as the best companion dish to rare roast beef."

.

Mrs. Wells then gave her recipe for making that most appetizing companion to roast beef.

.

Here is the recipe: To one pound of sifted flour placed in a large basin, add a teaspoonful of salt, three whole eggs; mix together with a wooden spoon, adding at intervals rather better than a quart of milk; work the batter vigorously for ten minutes to make it light, and pour it instantly into a baking tin, previously made very hot, with about two ounces of good beef dripping, set the pudding to bake under the meat, which will take about twenty-five minutes. Then cut into squares and send hot to table with some good gravy in a separate dish.

.

"There," said Mrs. Wells, laughing, "I have given my recipe for making a real Yorkshire pudding that will be appreciated alike by the wealthy and poorest. Let me say here that to the poor, especially those having families, there is no dish that is cheaper, or more saving and toothsome.["] [sic]

.

~ Yorkshire Pudding Instructions printed in the Los Angeles Sunday Times on November 13, 1887.
.
.
.
.
.
Special equipment to allow the roast to drip onto the Yorkshire Pudding (pan)… a gridiron!
.
.
.

.
.
The following newspaper snippet caught my attention, mostly because of the young wife's desire to learn to make a traditionally English dish her English-born husband missed and wanted to have for supper. Can you imagine? His mother knew how to make it, and probably did so, very well. How is a young wife (not English) to measure up? By pleading for help in a homemaker's column in the newspaper.
.
.
.
.
GRANDMA HOLT'S MODERN YORKSHIRE PUDDING:
.
My kitchen is too modern to have a wood-fired stove. Or even coal-fired. Cooks today need a Yorkshire Pudding recipe meant for today's ovens, tools, and cooks. The lingo is important!
.
Preheat oven to 400° F. Melt 2 Tbsp. shortening, margarine, OR butter in dripper (9×13-inch) pan 'til fully melted and hot. (OR use six standard muffin tins, with 1/6 of the total fat in each cup.)
1 scant cup flour
2 eggs (add 1 at a time)
1/2 cup milk
1/2 cup cold water
Beat flour, eggs, milk, and water until bubbly (while fat melts in pan in oven). Pour batter into hot pan, and return quickly to hot oven. Bake 30 minutes at 400°.
.
.
.
.
.
Related Articles
.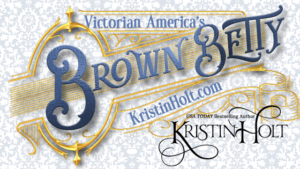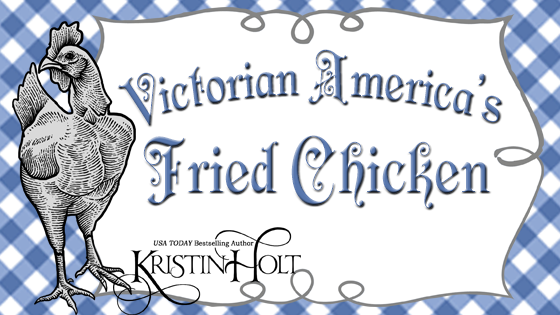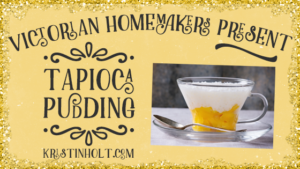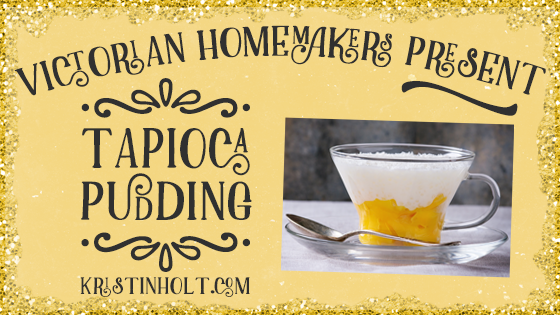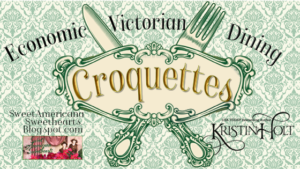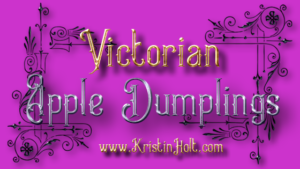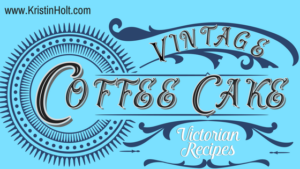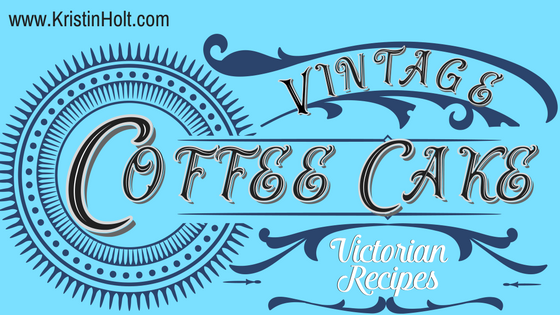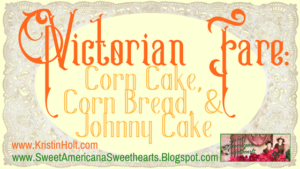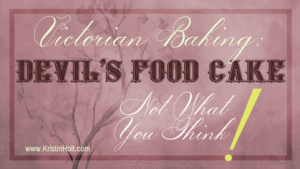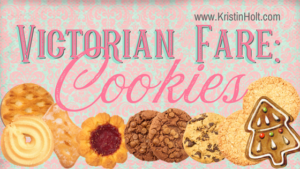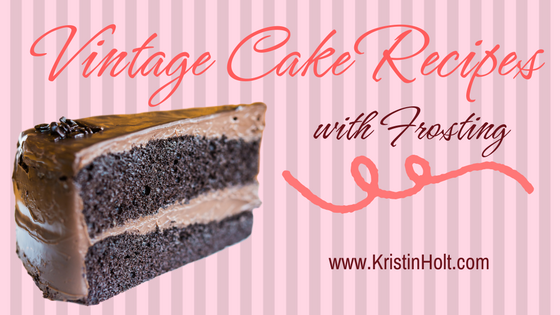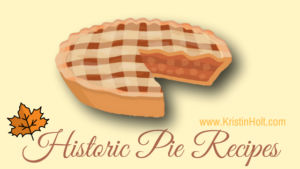 Updated March 2021
Copyright 2017 Kristin Holt LC
Victorian Fare: Yorkshire Pudding