Victorian Collars and Cuffs (for men)
Victorian Collars and Cuffs (for men)
.
.

.
Visualiz

e the Shirt
.
Why does this 1887 advertisement claim "Children Cry For It?" Apparently, the ad clarifies, "… the young men who appreciate a good fitting, well made shirt, buy it." It's true that nineteenth century children dressed like little adults. Same styles (perhaps a shorter skirt and shorter pants). A boy's shirt, designed much like a man's, touted the same features.

.
.
This vintage image of a man's shirt (laundried or unlaundried)[sic] helps to visualize how detachable collars and cuffs worked. See the button holes on the back of the collar, as well as the center-front? That's how the collars stayed put. Same thing with the little band at the end of the sleeve (note shirtsleeves still had plackets)– button holes and the use of studs to hold the cuff in place.
.
.
Collar and cuff (and shirt-front) studs slip through two button holes and fasten the two together.
.
.

.
Victorian Men's Collars and Cuffs
.
I'll share details of Victorian men's shirts in an upcoming article. For now, let's note simply that men's shirts were plain. Everything about it that showed (such as in Ingersoll's picture, above) or wore out quickly (collars, cuffs, bosoms) were detachable, interchangeable, and followed trends.
Shirts were worn as one more layer to separate the clothing from the body (laundering happened far less frequently then, compared to now), and didn't show. As covered in my next post about The Victorian Man's Suit of Clothes, men were not properly dressed without a suit coat, and (often) a vest.
.
.
.

.
Collars Sold Separately
.
.
.

.
Collars– Sometimes Made of Paper
.
.
Paper's popularity seems to be economical (in 1861, 10 paper collars cost 25 cents, and linen collars started at $1.50 per dozen; National Republican of Washington, District of Columbia, January 7, 1861). Paper collars presented an instantly fresh, renewed (as if laundered) shirt, as men very seldom took off their coats and/or vests–to do so was considered highly improper.
.
Another advantage, or perhaps reasoning why paper collars were "it", comes from The Wheeling Daily Intelligencer of Wheeling, West Virginia on April 17, 1861 (transcription of, and the scanned image, follow):

.
PATENT enamelled [sic] (paper) collars are in great demand this season, for tourists, both ladies and gentlemen. The material is a fine mixture of paper and cotton cloth; which will not wash, of course, but assumes the exact appearance of fine linen and Marsailles [sic], beautifully "got up."

— They will last and look very nice for several days, and can then be thrown away without severe loss–an entire set of six collars and six pairs of cuffs costing only fifty cents. They are really a convenience for ladies travelling [sic], saving all one's nice collars clean until the end of the journey, and the disagreeable necessity of filling up one's bag, or trunk, with black grimy specimens, the dirt of which can only be extracted by taking the material with it.


.

The Wheeling Daily Intelligencer of Wheeling, West Virginia on April 17, 1861.
.
The historic scanned image of the same transcribed article follows:
.

.
Collars Sometimes Made of Linen (or other fabric)
.
.

.
Collars on Display
.
.
.
.
.

.
Reasons Why Detachable Collars and Cuffs were 'A Thing':
.
In the mid- to late-Victorian era, men's shirts were seen as part of their underclothing, and improper to show. Collars, cuffs, and bibs were visible–so the money, laundering, and efforts to keep up with styles were concentrated on these elements.
.
Not only were men's shirts seen as part of their underclothing, in the mid- to late-Victorian era, all clothing was laundered far less frequently than today's. Laundry was a time-intensive, resource-intensive process. White (or mostly white) shirts required boiling. Then whitening with bluing. Rinsed, line dried, and ironed. Most men wore their basic shirts for days or weeks (or months) between laundering. Men and women celebrated the ability to swap out collars and/or cuffs when they became soiled from perspiration, flaking skin, "ring around the collar", oils from the skin, and dirt picked up on the cuffs from coming into contact with desks, papers, etc.
.
As the story goes, detached collars and cuffs began when a Mrs. Montague in the 1820s, tired of washing her blacksmith husband's shirts every single day. She removed the collar and stitched the unfinished edges to make a separate collar and a collar band. When worn together, Mr. Montague looked fine, and Mrs. Montague's daily labor was decreased.
.
Collars and cuffs required starching–a much more time-intensive (on top of an already hugely time-intensive work to launder shirts) process. "To starch a collar, it must be rinsed in boiling water to remove any starch, then laundered as normal. After soaking in a concentrated warm starch solution, it is left until nearly dry, then ironed until hard. While ironing, the shape is added by curling, or using a collar press." ~ Wikipedia
.

.
Victorian Women's Collars and Cuffs
.
Yes, women wore "add-on" collars and cuffs, too, in the Victorian era. But that's a post for another time.
.

Victorian Collars and Cuffs (for men)
Related Articles



.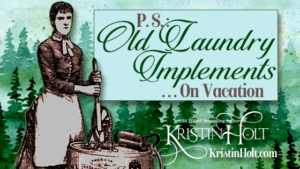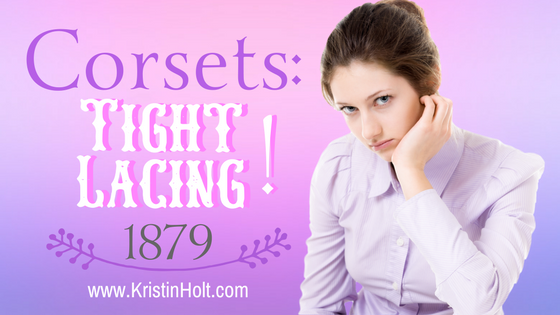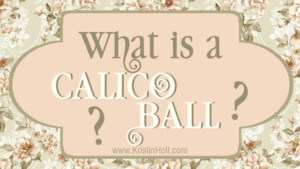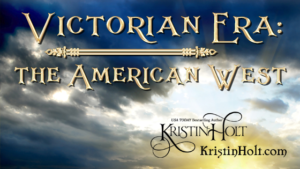 .

.
.

Victorian Collars and Cuffs (for men)
Updated July 2022
Copyright © 2018 Kristin Holt LC