Oat-Meal: Protect the Children
We've established that some outspoken Victorian-Americans had bad attitudes about oatmeal. To them, oats were good only for fodder for animals. And maybe for laborers. But only in certain times of the year. An 1884 news writer wrote Oat-Meal: Protect the Children.

Okay, he didn't exactly add this subtitle to his column, but that's precisely what he did say in the second paragraph: Protect children from oat-meal.

.
.
New-England Calvinists?
Wow! What a pen-lashing parents of growing boys find in this 1884 newspaper article. Whether or not two lads actually fled their Brooklyn home in the summer of 1884, the author of this column makes one point clear. He detests oatmeal. And he spells it as a hyphenated word: oat-meal.
Evidently, the man was possessed of a rather Victorian sense of humor.
If you wonder what "certain designing New-England Calvanists, determined at all hazards to restore the predominance of their waning faith, conspired to induce American parents to feed their children upon oat-meal" has to do with this anonymous writer disliking oatmeal, well, you'd be as clueless as I.
.
Legislature! Take Action!
So that's it, apparently. Those who detest oatmeal and never wish to see it on the boarding house breakfast table must write to their legislators.
.
Oh, here's the Calvinism Connection to Oats–
Note this quote, within:
For generations the Scotch had held unwaveringly to Calvinism. It was naturally believed that Scotch Calvinism was the result of a diet of oat-meal, and the New-England conspirators thought they could spread Calvinism in this country by giving children nothing for breakfast except oat-meal.

.

From the larger article, pictured here.
.
Assertions about Oat-Meal
Our nameless, anonymous newspaper columnist claims:
.
.
Calvinistic Language the Only Result
Note the suppositions (in good humor) voiced herein:
  The conspiracy (of New-England Calvinists) has made home so intolerable, and the small-boys so reckless…

  Hundreds of the latter have run away…

  Attempting to live by highway robbery…

  … (remember this is 1884 and what is today far from PC was then wholly accepted)
.
The small-boy after a few months of oat-meal was ready for any crime that would procure him immunity from oat-meal. When once convinced that crime would supply him with beef-steak and sausages, he gladly stole a revolver and set out to live by robbery. Had our small-boys been properly fed at home they would never have dreamed of running away, but when oat-meal invaded the breakfast-table home lost its charm for them.

.

We need a law forbidding any one to sell, give, or exhibit to minors the loathsome and demoralizing dish commonly known as oat-meal.

.

Concluding statements from an anonymous columnist for the New York Times, June 12, 1884.
.
by Kristin Holt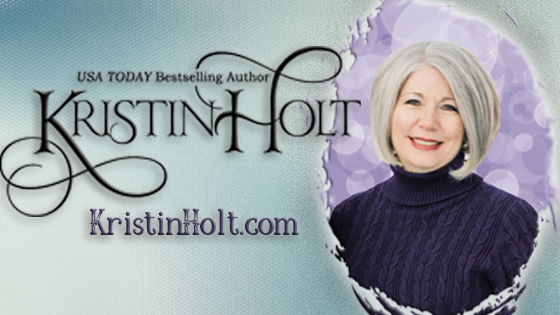 .
Related Articles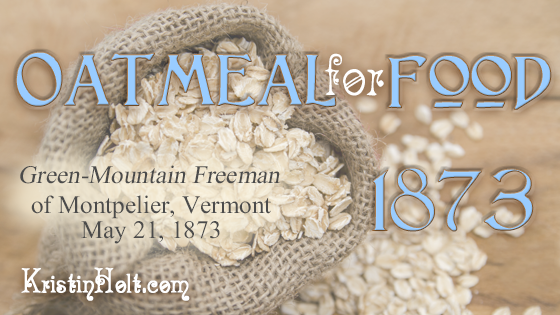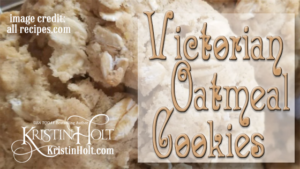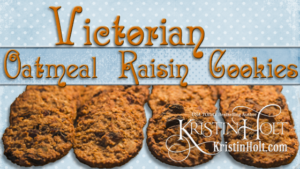 Copyright © 2019 Kristin Holt LC