Nineteenth Century Mail-Order Bride SCAMS, Part 4
Nineteenth Century Mail-Order Bride SCAMS, Part 4
.
In 1865 (34 years earlier than Franks' scheme), a similar incidence in New England didn't get so far but still caused a stir.
.
.
.
The writer of this newspaper article as a great deal of wit and cynicism, editorializing more than a little about the circumstances wherein young women 'really ought to know better.' Perhaps this article is a bit of a looking glass into the times immediately post-Civil War when so many young men had been lost. Marriageable young ladies woefully outnumbered the men.  It's likely the women's desperation drove them to take greater risks than ever before.

.
.
.
Related Articles
.
Up Next! Nineteenth Century Mail-Order Bride SCAMS, Part 5: Chicago's 100 Matrimonial Agencies–all shut down by one Police Detective.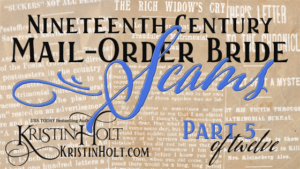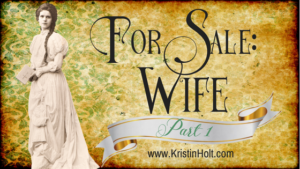 .
The Rest of the Series
.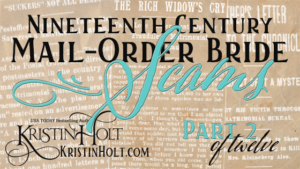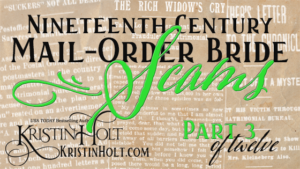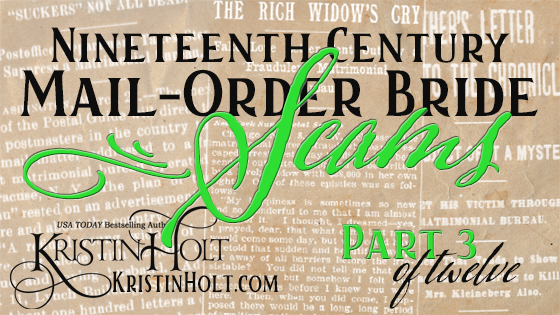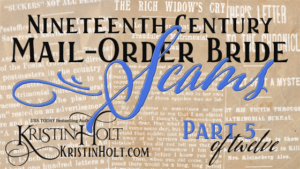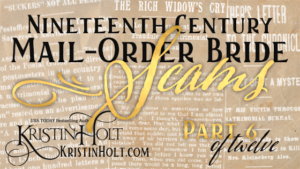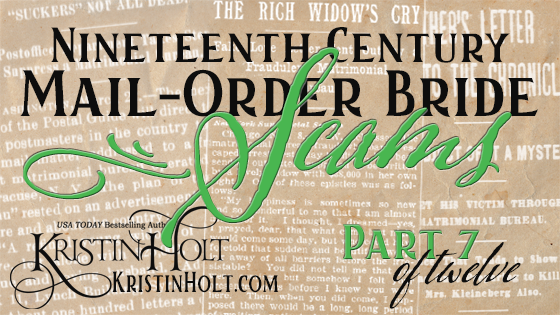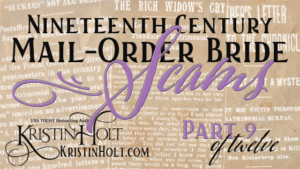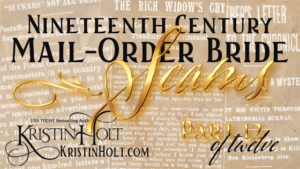 .
Updated June 2022
Copyright © 2016 Kristin Holt LC