Easter is a Christian holiday, in observation of Christ's resurrection. Recognition of the holy day has varied in the United States, dependent upon decade of the nineteenth century, region, religious viewpoints, and from whence these immigrants to the U.S. originated.

"In the first 60 years of the century, Easter was little celebrated in the U.S. the country's Protestant majority scorned the day as Papist, though during the Civil War some communities had set it aside as a day of mourning for the fallen soldiers. In the postwar years, however, Easter suddenly emerged as a favored holiday. Youngsters took up those ancient Easter symbols, the egg and the rabbit, and in 1878 President Hayes inaugurated the annual Easter egg roll on the White House lawn. Gentlemen sent cards to ladies. And both sexes turned the holiday into a fashion show, as people of all shapes and tastes paraded their brightest spring outfits up and down the main streets of their towns."

~ This Fabulous Century: 1870-1890, by the Editors of Time-Life Books p 64.

Like Christmas, traditions outside of religious observation and worship have cropped up and have become favored. Easter eggs (both dyed chickens eggs and decorative gifts of milk glass Easter Eggs), Easter bonnets, new dresses, new neckties, fancy sit-down meals, greeting cards sent by mail or delivered in person, new dresses…they're all part of the Easter season.
Newspapers of the Victorian Era in the United States referred to Easter Holiday (from school), Easter Excursions (trips or vacations), etc. As the United States has matured, many of the Christian foundations have expounded to include (and specifically not exclude) citizens who identify themselves as religions (or not) other than Christian. Hence the changes to Spring Break, Spring Vacation, etc. I suspect the pagan signs of spring (bunnies, eggs, chicks, tender shoots of green grass and newly bloomed flowers) are welcome to all Americans–both Victorian and contemporary.

CHURCH SERVICES
"This is Easter, the one Sunday in the year when the minds of men and women are most enthusiastically inclined toward religious services. It is a fact that people who never go to church at any other time have been calling out in a loud voice during the last few days for information regarding the musical programmes [sic] and for tickets where tickets are needed. the more fashionable the church the more overcrowded it will be. And what inspiring scenes; what a dazzling array of beautiful women and hats that are–stylish; what lavish display and tasteful arrangement of flowers and, lastly, what eloquent words and sweet music await those who visit the church this morning! All will be in harmony. The thrilling notes of the soprano, the clear, pure tones of the tenor, the deep roll of the bass and the inspiring voices of the boys in surplices and the organ strains will all be in tune for the impressive occasion."

.

~ The Brooklyn Daily Eagle, Brooklyn, New York, 6 April 1890.
Most generous donations at a church on Easter Sunday in Deadwood, South Dakota!
$81.75 of 1881 dollars would be worth: $1,877.91 in 2015
~ Inflation Calculator (where 2015 is the latest year allowable)

SHOW OFF NEW CLOTHING
"In an era of hard work, rural isolation, and monumental inhibition, holidays were liberating occasions. Easter parades offered a socially acceptable chance to show off. …Many U.S. holidays got their start as national institutions in the decade just after the Civil War." (italics added)


~ Prelude to the Century: 1870-1900 by the Editors of Time-Life Books
AN APPEAL FOR ELEGANCE

.

"Everybody is young on Easter Sunday. Matrons throw off their staid airs,  and old men rustle bravely. But may Life be permitted one suggestion. Year after year, the homeliest people have inevitably appeared Easter Sunday in the most conspicuous of garments, thus attracting special attention to their lack of natural attractions. If the homely people would either stay home tomorrow or, if they venture out, array themselves in proper garments, the symphonic essence of the street parade would better be preserved."

.

~ Brooklyn Life, April 5, 1890, quoted in both Prelude to the Century: 1870-1900 by the Editors of Time-Life Books p 80 and This Fabulous Century: 1870-1890, by the Editors of Time-Life Books p 65.
.
BONNETS & FRIPPERY
 
.
Did you know the 19th Century witnessed Clearance Sales?
.
NEW CLOTHES FOR MEN
Because the advertisement (showing a chick standing on bolts of suiting) is difficult to read, the following is a transcript of that advertisement:
EASTER NOVELTIES IN SUITINGS.
Spring Clothes for Easter. Every gentleman wants his spring suit ready for Easter. He wants it to be as perfect in fit, as well made and attractive as possible. Some men forget until late about placing the order for their clothes. They then expect the tailor to rush them through and give them clothes that are perfect. We do all the rushing we can.  Give you every advantage of hustle and turn out your suit in the best possible style.
H. BACHMANN.
The Leading Tailor.
[sic] Note: tradition of the day was for most signs on the street and headings in papers to be followed by a period (.)
The neckties in this advertisement seem to be a reasonable sale price:
$0.50 of 1898 dollars would be worth: $14.29 in 2015
~ Inflation Calculator (where 2015 is the latest year allowable)

DINING
"A traditional main course at Easter is roast spring lamb. In England, however, ham was a favored Easter dish. And in many places the real lamb was supplemented or supplanted by a cake baked in the shape of a lamb. Another seasonal food is hot cross buns. Though possibly of pre-Christian origin, they became Lenten staples during the Middle Ages. And by Victorian times, the fresh, new asparagus–a vegetable known to the ancient Romans–had become the raison d'être of spring parties."

~ Entertaining in the Victorian Style by Marilyn Hansen, p 117
.
INCLUDING DINING OUT

EASTER EGGS
"One of the oldest American Easter customs is the Easter egg hunt or egg rolling. Dolley Madison introduced the Washington egg rolling, and when Congress forbade the use of the capitol grounds for it in the 1870s, President and Mrs. Rutherford B. Hayes (she is better known to social history as "Lemonade Lucy," for her ban on alcohol in any form at White House events) moved it to the White House lawn. The Easter egg is one of those ancient pagan symbols of new life that was early taken over by the Christian church. The Easter bunny–the notorious fecundity of rabbits and hares makes them obvious symbols of life–is probably of German origin, and was quickly adopted in America."

~ Entertaining in the Victorian Style by Marilyn Hansen, p 117
That's an expensive party and tradition.
$100.11 of 1901 dollars would be worth: $2,860.29 in 2015
~ Inflation Calculator (where 2015 is the latest year allowable)
For all the joy and fun of Easter eggs, sometimes the fun ended in tragedy.

PARTIES
Get-togethers, no matter the purpose, were always a draw in the nineteenth century. Easter was as good a reason as any.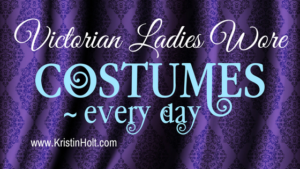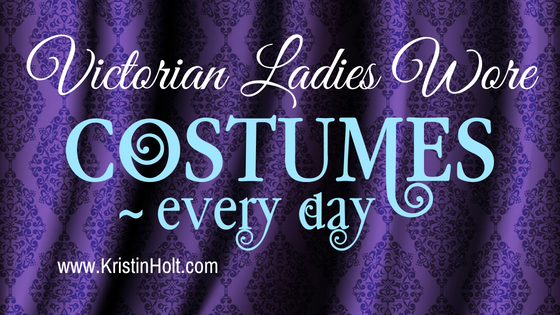 Articles about Victorian Observation of Holidays:
May Day Oddities in the Victorian United States Victorian Americans and Mardi Gras Victorian Americans Observed Groundhog Day? Victorian Letters to Santa Victorian America Celebrates Halloween Victorian Americans Celebrate Oktoberfest Victorian America Celebrates Labor Day Pioneer Day: Utah's Victorian History Victorian America Celebrates Independence Day Victorian America Observes Flag Day Victorian America Observes Memorial Day Victorian America Observes Mother's Day–on Sweet Americana Sweethearts Victorian America Celebrates Arbor Day Victorian America & April Fool's Day–on Sweet Americana Sweethearts Victorian America Celebrates St. Patrick's Day Victorian Leap Year Traditions, Part 1 Victorian Leap-Year Traditions, Part 2 Leap Into Love– The Victorian Way: Sweet Americana Sweethearts Victorian Era Valentine's Day Victorian New Year Celebrations, on Sweet Americana Sweethearts A Victorian Menu for New Year's Day, 1892 American Victorian Era Christmas Celebrations Victorian Era Thanksgiving Celebrations Happy Birthday, United States!

Copyright © 2016 Kristin Holt, LC