NEW RELEASE: Sophia's Leap-Year Courtship
NEW RELEASE: Sophia's Leap-Year Courtship
.
.

.
.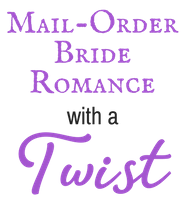 .
MAIL-ORDER BRIDE ROMANCE WITH A TWIST
.
In fiction, a "twist" is a surprise or something out of the ordinary.
.
So, what's out of the ordinary about the mail-order bride situation in Sophia's Leap-Year Courtship?
.
This was a fun and cute take on the tradition of Leap-Year. I thought it was fun that the women switched up the courting tradition and marriage proposal tradition. There definitely aren't too many books written about this or maybe it's just that I haven't come across them. (Julie, Goodreads Reviewer)

.

Chadwick Hug[h]es is the local Union Pacific Station Agent and although people see him as an eligible bachelor, he hides a secret that holds him back from pursuing women. Therefore, he thought he would overcome his problems by ordering a mail order bride. The only problem is that the bride never existed and he's now out all of his money.

…Also, the leap year ladies privilege empowering women is a fun plot idea that is curious to modern readers, but was evidently quite serious to people back then. (Dawn, Goodreads Reviewer)

.

Will Sophia finally find the man who will love her and let her continue practicing law? Will C.C. find the woman who he thought would be his mail order bride was actually already right in front of him? (Rocky, Goodreads Reviewer)

.

She [Sophia] believes that, in order to support her business, she will need to be married. Men simply don't trust an unmarried lawyer. Unfortunately, the mail order business she subscribed to is a scam. She helps a client fight against the same mail-order business when he unwittingly becomes a victim of their fraud. She soon comes to realize he might just be the husband she needs in order to have all her dreams come true. (Pascale, Goodreads Reviewer)


.

This book was such a refreshing read! I've read dozens of cookie cutter romances that bored me almost immediately. This book however is so incredibly different that I was holding my breath waiting to see what would happen next. With the Leap-Year role reversals, Miss Sophia finds herself going courting! She is actively pursuing Chadwick. With society seemingly mocking her and the necessary villain trying to undermine her around each corner, she puts herself on the line and risks her heart. (Amy, Goodreads Reviewer)

.

A little different than the usual mail order brides story, and it taking place in a leap year made it very fun. (Judy, Goodreads Reviewer)

.

It's a new concept in Mail order brides. Leap Year is when the women can court the men and Sophia does just that. Chad had sent for a Mail Order Bride only to find out he had been scammed. (Pam, Goodreads Reviewer)
.
.
On Release Day ("Book Birthday") of a new title, I typically share the opening scene or chapter of the new book. Sometimes, as with Gunsmoke & Gingham that came out last week, I shared the opening two chapters, because Amazon's Look Inside Feature (sharing the opening percentage of the book) showed much of Amelia C. Adams's title…but didn't get as far as mine (in the middle). Want to know more about Amazon's Look Inside feature?
.
As it's release day, and the Look Inside Feature is LIVE for Sophia's Leap-Year Courtship, and you can read the opening scene(s).
.
I want to go a little further and share a middle scene of this book with you.
.
.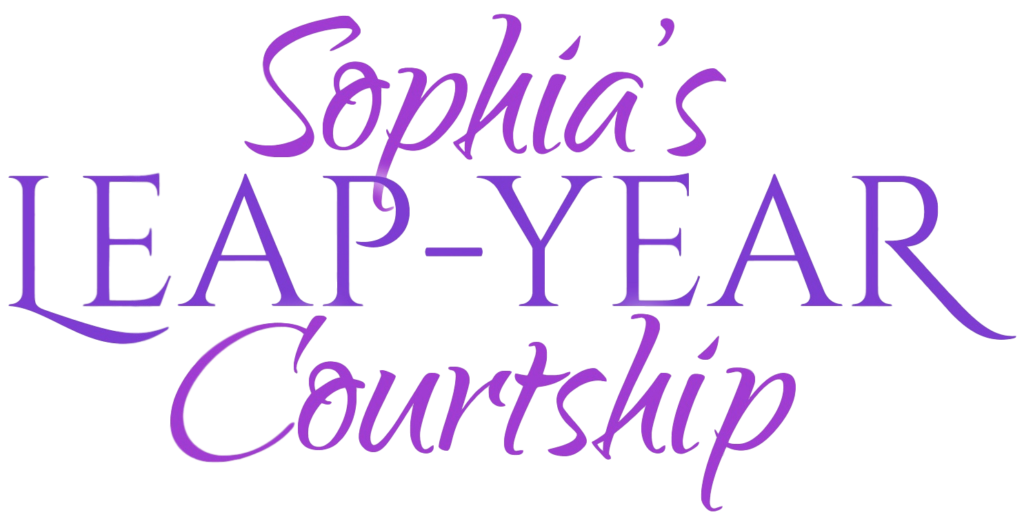 .
Copyright © 2017 Kristin Holt LC
.
Sophia walked beside Chad, who'd insisted on seeing her safely back to the boardinghouse. The houses they passed were dark. Clouds slipped by the windy skies, mostly blocking the waning moon. A freezing north wind cut straight through her coat, woolen suit, and layers of petticoats. She never wanted their time together to end.
.
On the far side, Chad strolled with her bicycle rolling beside him. Why had she bicycled to his house? If she'd left the machine home, his hands would be free at that moment to put an arm about her waist or to hold her hand.
.
Their evening of celebration had sped by. She tipped her face to the cloudy sky, noting pinpricks of starlight in gaps between clouds, and cradled his secrets close to her heart.
.
Light, lacy snowflakes drifted downward, caught on her eyelashes, and dampened her cheeks.
.
When had she ever been this happy?
.
After tonight, she could imagine the beauty of belonging in that lovely two-story house. With Chadwick. Their courtship, begun on a dare, was well along its way to permanence and joined lives.
.
In the back lot of the boardinghouse, he hefted open the carriage house door and helped her stow her bicycle. Her assigned stall was at the end of the row where other boarders paid to shelter their horses.
.
Her eyes had adjusted to the darkness. With the doors shut, and out of the wind, the animals' bodies kept the space cozy. It seemed utterly natural to step into his arms.
.
He held her against his heart for several long minutes as if he, too, were hesitant to part.
.
"Tonight has been very special to me." How could she put this into words? "I've never been courted. Not until you."
.
He waited in silence. She wished she could see his expression. Was he regretting kissing her? Or worse, allowing her to kiss him?
.
"It's O.K. You don't need to say anything. I just felt like I needed to tell you I'm not accustomed to this. It's remarkable. You are remarkable."
.
"Why didn't you let anyone court you? Was it because you wanted an education more than a husband?"
.
"No, no. That's not it. Not at all."
.
He swept a curl back from her cheek. The warmth of his hand surprised her. He'd removed his gloves. His touch heated her clear through.
.
"No one wanted to court me."
.
"That's hard to believe."
.
"It' the truth." In the dark, in the closeness of this barn, it seemed so easy to confide her deepest secrets. "The truth is, I'm not the marrying type. Men are either put off by my desire to read the law or they're put off by my bossiness. I decided years ago I couldn't be different than I am because then a man wouldn't love me. He might fancy himself fond of the woman he thought me to be, that I pretended to be, but in truth, I'd not be myself."
.
"Have you shown me the real Sophia? Do I know the woman beneath the law degree, behind the building's false front?"
.
She thought that through, wanting to give him the truth. "Yes. I think so. You know me significantly better than anyone else."
.
Saying the words couldn't change what had been hidden in her heart from the very beginning, from the day he'd entered her office seeking legal counsel. She'd done just what she'd warned herself not to do, to protect herself, her heart, to safeguard her role as his attorney.
.
But she hadn't been just his attorney in a very long while.
.
Not since she'd fallen in love.
.
The recognition of her feelings, the intensity and intimacy of the label, should have terrified her.
.
To love meant vulnerability. Risk. A disastrous fall if he proved less committed than she.
.
He touched her beneath the chin and, with gentle pressure, lifted her face to his. She pushed up on tiptoe, meeting him halfway, craving his kiss. The pleasure of his mouth upon hers was still so new, so fresh and she so untried.
.
Hope bubbled up within her. Hope that the closeness between them was as real as it seemed–that he was the one-in-a-million who might actually look at her and see an appealing woman. She wanted his kiss, wanted more of them, to set all decorum and propriety aside. She knew well that kisses, among proper ladies and gentlemen, were reserved for those who were engaged to be married. Some even said a first kiss should be shared at the wedding. Trifling with kisses was improper.
.
And all she wanted was to climb on top of his boots and kiss him more deeply.
.
He eased back. His breaths came rapidly. His touch at her nape trembled. He rested his brow against hers for a long moment. "I should go. I should go right now."
.
She understood all he didn't say. Knowing how she affected him thrilled her.
.
For the first time in her life, she felt more a woman than ever before.
.
"I'll let you go," she whispered. "When will I see you again?"
.
The Leap-Year Ball wasn't for another two weeks and two days. Their courting had escalated with the force of a runaway freight train, and now she doubted her ability to go long without seeing him. He'd become far too important to her, too quickly.
.
"Church on Sunday?"
.
Surely she could last two whole days, Friday and Saturday, without him. "All right."
.
"The sky looks like more snow. The roads will be muddy so I'll come for you this time. In the buggy. I'll pick you up at the front door of the boardinghouse."
.
For all the world to see. Every last person who roomed here. It made her feel special, almost as if he'd courted her first.
.
Did it really matter who'd started this? She promised herself it didn't. Their kisses tonight had been real, genuine, sincere. Not that she, an untried spinster, would know, but somehow she believed that with her whole heart. The kisses had meant everything. "I'll be ready and waiting."
.
He kissed her brow, led her hand-in-hand to the boardinghouse kitchen door. "Goodnight."
.
"Goodnight." She squeezed his hand, then reached for the knob.
.
Maybe, just maybe their fledgling romance was precisely the right fit.
.
Copyright © 2017 Kristin Holt LC
.
.
Related Articles:



.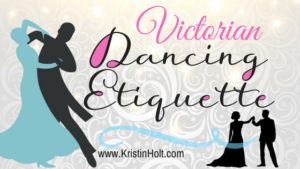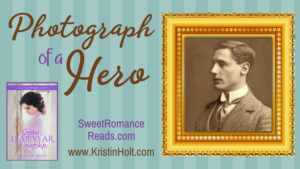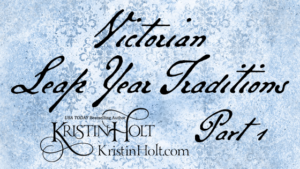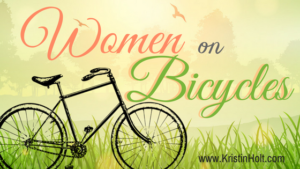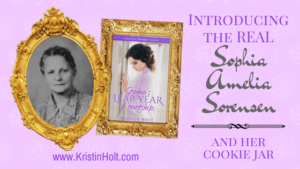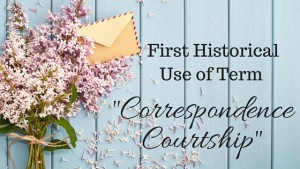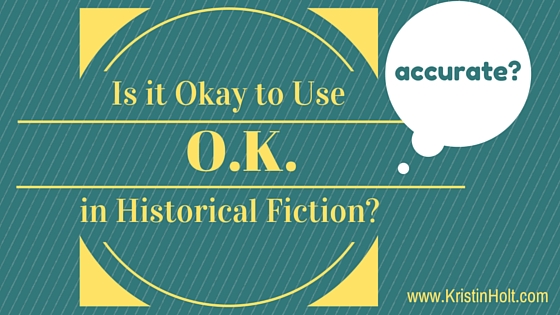 .
.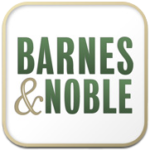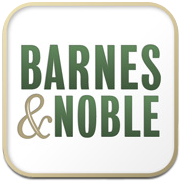 .
Updated August 2022
Copyright © 2017 Kristin Holt LC