Did Victorian women wear costumes every day? Or dresses? Which was it?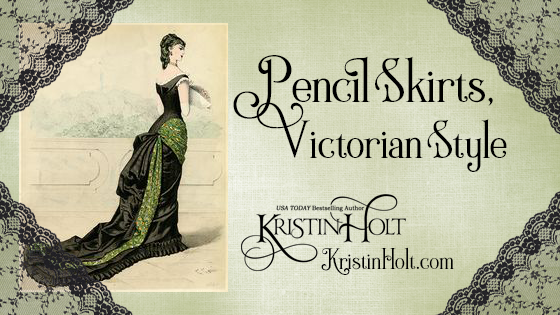 OBSERVATIONS: WIDTH OF A WOMAN'S SKIRT
The humor in a newspaper columnist's observations taught me plenty about a man's attitude regarding the width of women's skirts, comparing the tight fit of the day's fashions to the wrapping of a mummy or a soaked bathing suit clinging to the unfortunate woman's form. He infers that the pursuit of fashion is so all-important that the wearers sacrifice comfort, modesty, safety, decency, the capacity to go anywhere by both carriage or the power of one's own two feet. The Victorian humor in this brief piece published in 1875 is evident!