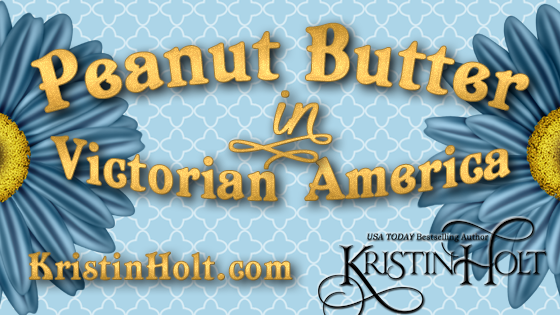 Today, January 24th, is the United States' National Peanut Butter Day. On March 1st, calendars declare the day National Peanut Butter Lover's Day.
Who first invented peanut butter? Doctors worried about elderly patients' nutrition, right? Sometime in the nineteenth century?
Uh, no. Not exactly.
But peanut butter–an "All American" spread–was enjoyed by our Victorian-American ancestors. Read vintage articles instructing knowledgeable housewives of the many dietary uses of the peanut, vintage recipes instructing the proper making of "peanut paste", the inclusion of pulverized peanut (paste, flour, finely chopped), and ultimately, advertised brands to buy at their grocers' markets.