Book Description: Isabella's Calico Groom

.
Book Description: Isabella's Calico Groom
.
Calico Ball: A Timeless Western Collection
by Carla Kelly
Sarah M. Eden
Kristin Holt
All three novellas in this collection
.
From the publisher of the USA TODAY bestselling & #1 Amazon bestselling Timeless Romance Anthology series in Clean & Wholesome Romance, comes CALICO BALL. Three brand new Historical Western Romance novellas by Carla Kelly, Sarah M. Eden, and Kristin Holt.

.

.

THE KEEPER OF THE WESTERN DOOR by Carla Kelly

.

When Mary Blue Eye travels to Wyoming Territory with her friend to help her settle into her new married life at Fort Laramie, Mary is treated more like a servant than the friend she thought she was. Thankfully, she finds a new friend in Sergeant Blade, though Mary fears that her Seneca Indian heritage will keep a man like Blade from truly caring for her. Soon Mary is tasked with making fourteen calico dresses in two weeks, and Blade turns out to be the best ally she could ever ask for.

.




.


A CONVENIENT ARRANGEMENT by Sarah M. Eden

.
Patrick Quinn needs a wife. Hiring maids who leave within weeks to marry another fellow in a female-scarce Wyoming town hasn't been helpful. Quinn needs a woman who will stay. When he writes to a mail-order bride service, and four-foot-eleven Mirabelle Smith shows up, they agree to each attend to their own duties and tasks. Their marriage will be a convenient arrangement for them both. But sometimes the heart has other ideas.

.
.
ISABELLA'S CALICO GROOM by Kristin Holt

.
Dr. Henry Merritt is desperate for dental patients, especially since Dr. Isabella Pattison arrived in the growing town of Evanston in the Wyoming Territory. It seems the female patients want a woman's touch, and the male patients are quite fond of a pretty dentist. But if Henry doesn't find a way to put Isabella out of business, his own practice will go under. When Isabella proposes that they team up together, and Henry gets to know her, he discovers the last thing he wants is for Isabella to leave.

.
.
Contains my novella: Isabella's Calico Groom.
.
Pinterest: Calico Ball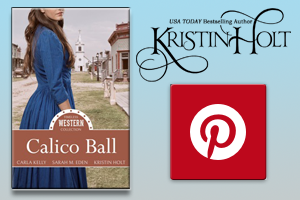 .
Related Articles
.
Blog Articles with Lots of True-to-History Elements as the Backdrop of this Story.
.
.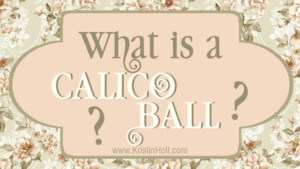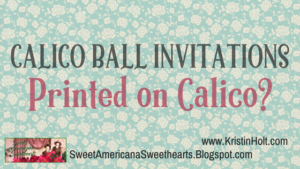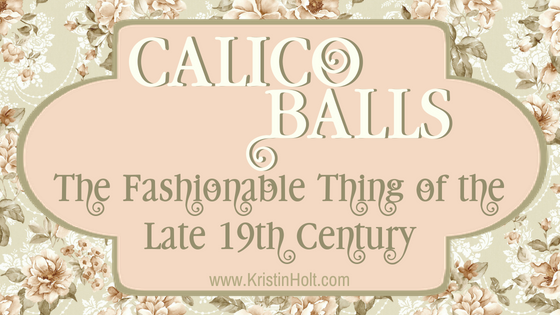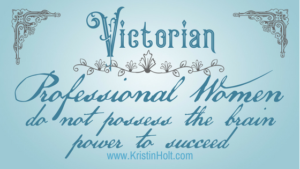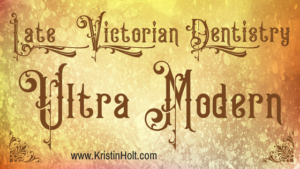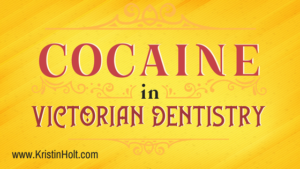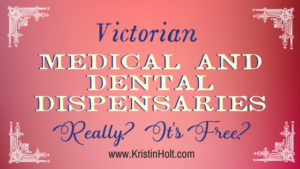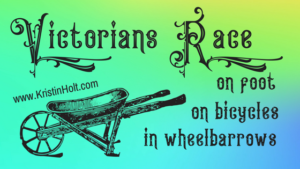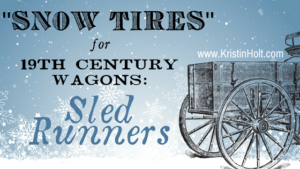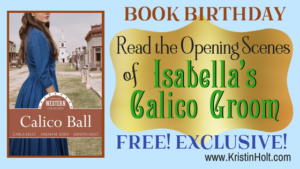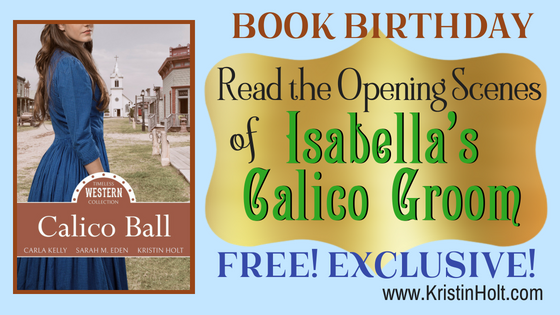 Isabella's Calico Groom is part of my Professional Women of Wyoming Territory Trilogy:
Hooray! This brand new title is LIVE! CALICO BALL: Timeless Western Collection, Book 1 is available at all major eBook retailers. [Some of the links are not yet live; I'll update this the moment I can find the links. If you discover the link before I do, please don't hesitate to contact me!]





,
Updated August 2022
Copyright © 2018 Kristin Holt LC