Coming Thursday, May 11, 2017, 2:00 to 8:00 PM (EDST)
Sweet Romance Reads Mother's Day Party (on Facebook)
More information to come!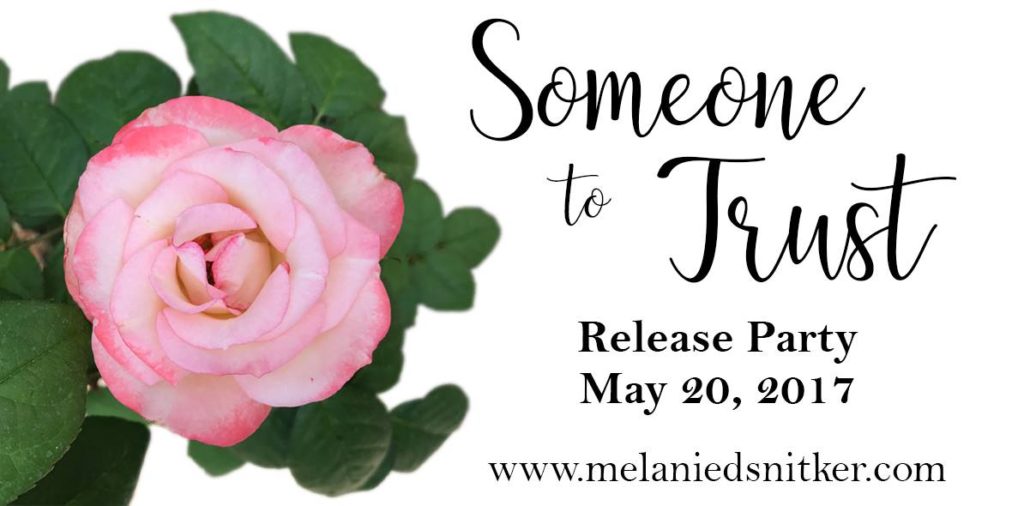 Please join Melanie D. Snitker and her lineup of authors of sweet romance at the release party for Melanie's new novel: Someone to Trust. The event is on Facebook--and you attend from the comfort of your computer (it's easier than from a tablet or phone, but can be done). I'm "up" the last half hour of the party, from 3:30 to 4:00 Central Time (adjust for your own time zone). Looking forward to it! Hope to see YOU there.
Tip: Click the link to Facebook, click "going" (a RSVP)...so you can click on "Home" on Facebook later on, and see this event scheduled on your 'calendar' allowing a quick click-that-link to the event page. Easy peasy!
Save
Save