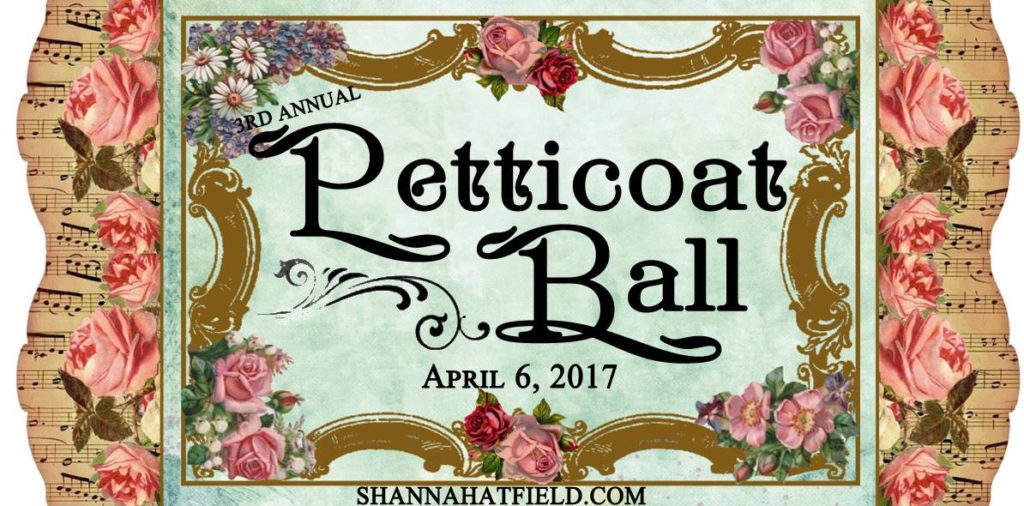 Third Annual Petticoat Ball by Shanna Hatfield
Thursday, April 6 at

10 AM

- 2 PM PDT

(adjust for your time zone)



I'm one of her guests! I'm "up" for 20 minutes, from 10:20 to 10:40, PDT!
BOOKS! PRIZES! GIFTS! FUN! LAUGHTER! MEET READERS! MEET AUTHORS!
This event happens on Facebook, on this link. Attend wherever you have an internet connection (but a computer is easiest!).
Coming Thursday, May 11, 2017, 2:00 to 8:00 PM (EDST)
Sweet Romance Reads Mother's Day Party (on Facebook)
More information to come!