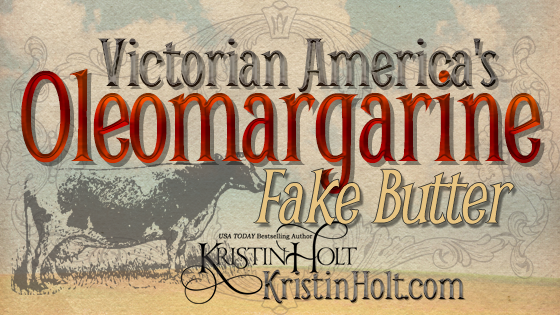 Oleomargarine–a Victorian invention?
Yes! But why? And how?
One hundred and thirty-seven years ago, today, was May 21, 1880. Three newspapers (two from Kansas and one from Louisiana) covered three timely subjects–two of which surprised me deeply. One–Leap Year–I knew about and had become comfortable with. But wait until you see the other two. Technology in 1880 was far more advanced than I realized…you might be equally surprised.