Every woman who has wished her chest filled out a form-fitting dress, stepped into Victoria's Secret searching for just the right padded (or water) bra, or used silicone inserts to fill out a dress (or swimming suit or bra) understands exactly why American women in the Victorian Era bought Bust Pads.
Two posts ago, when covering Victorian Hair Augmentation (hair pieces, among other devices), I shared an image of a warning published in 1873 (and circulated within several editions of the Matrimonial News) wherein Judge John H. Arbuckle stated such padding would be grounds to declare a mail-order marriage null and void…if the 'fooled' groom so desired. Here it is once more:

NOTHING NEW
If women were guilty in the American Victorian Era of padding some parts and minimizing others, they've done nothing others haven't done both before and after them. (Who says corsets are out of fashion, entirely?)
English Lords–physically inactive as most were–often wore girdles to skinny in their midsections and padded their shoulders and arms and thighs in order to cut a fine figure in their expensive attire. Ladies did the same. Not only was a bit of weight (plump hips, plump breasts and arms) considered a sign of wealth (after all, only the wealthy could afford to be idle and pay someone else to do the work) but considered stylish.
Victorian-era women worldwide had worn their skirts in the large bell reminiscent of Civil War-era images. The bigger the better. Once the bell skirt began to diminish and eventually embark on the "bustle era", skirts were still strongly shaped by the foundation garments beneath.
One can only assume Judge John H. Arbuckle did not mention bustles in his list of divorce-able offenses because men understood, generally, that the shape of a woman's lower body was not defined by the shape of her skirt. so why was the padding of hips listed? Note the first image, above, showing the Sears Catalog offering of a combination bustle and hip pads. In the Victorian Era, steel boning in corsets strengthened the garment adequately to constrict the waist smaller than ever before. Those who study fashion will note that every element of a woman's costume drew the eye to the smallness of her waist: balloon sleeves, wide collars, drapes across the hips, and apparently–padding of those hips.


BUST PADDING VICTORIAN STYLE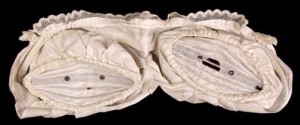 PRINCESS BUST DEVELOPER AND BUST CREAM
HIP PADDING VICTORIAN STYLE
Up Next!
Victorian Era Feminine Hygiene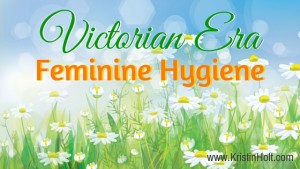 and then…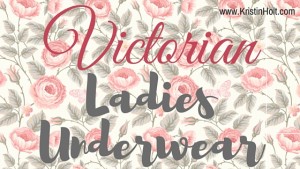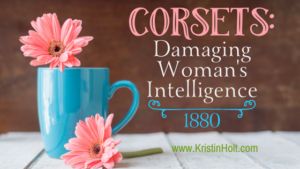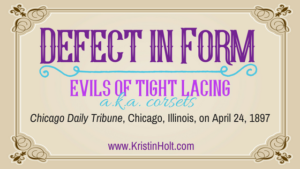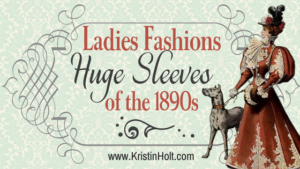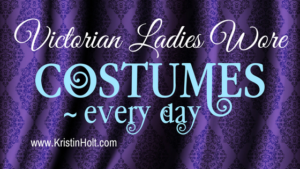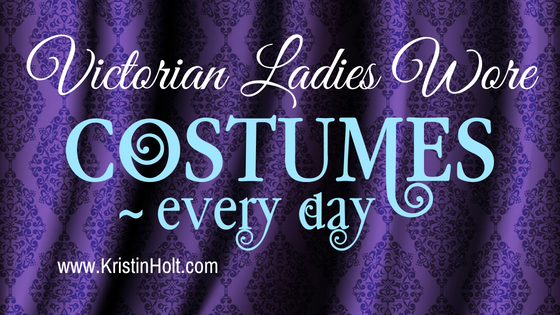 False Beauty Spots How Did Victorian Stockings Stay Up? Victorian Ladies Underwear Victorian Era Feminine Hygiene Pencil Skirts, Victorian Style Victorian Curling Irons Victorian Hair Augmentation L-O-N-G Victorian Hair Mail-Order Catalogs and the Old West Mail-Order Catalogs: Timeline and Truth Corsets in the Era: Yes, even Maternity Corsets Victorians at the Seashore 19th Century Bathing Costumes from Harper's Bazaar
Copyright © 2016 Kristin Holt LC