Lady Victoria's Secret

Lady Victorian's Secret
.
Every woman who has wished her chest filled out a form-fitting dress, stepped into Victoria's Secret searching for just the right padded (or water) bra, or used silicone inserts to fill out a dress (or swimming suit or bra) understands exactly why American women in the Victorian Era bought Bust Pads. A Lady Victorian's Secret.

.

.
Secret Padding
.
Lady Victorian's Secret No. 1. Yes, most of us think of corsets as necessary with Victorian-era (and Edwardian-era) costumes. Some dresses were "natural fit" and intended to be worn without "stays" (a corset). Did you know padding was also used to emphasize the "hourglass" figure and focus the eye on the small waist?

.
.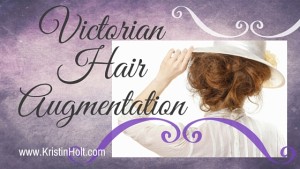 .
Two posts ago, when covering Victorian Hair Augmentation (hair pieces, among other devices), I shared an image of a warning published in 1873 (and circulated within several editions of the Matrimonial News) wherein Judge John H. Arbuckle stated such padding would be grounds to declare a mail-order marriage null and void…if the 'fooled' groom so desired. Here it is once more:
.
.


.
NOTHING NEW
.
If women were guilty in the American Victorian Era of padding some parts and minimizing others, they've done nothing others haven't done both before and after them. (Who says corsets are out of fashion, entirely?)
English Lords–physically inactive as most were–often wore girdles to skinny in their midsections and padded their shoulders and arms and thighs in order to cut a fine figure in their expensive attire. Ladies did the same. Not only was a bit of weight (plump hips, plump breasts and arms) considered a sign of wealth (after all, only the wealthy could afford to be idle and pay someone else to do the work) but considered stylish.
Victorian-era women worldwide had worn their skirts in the large bell reminiscent of Civil War-era images. The bigger the better. Once the bell skirt began to diminish and eventually embark on the "bustle era", skirts were still strongly shaped by the foundation garments beneath.
.
.
One can only assume Judge John H. Arbuckle did not mention bustles in his list of divorce-able offenses because men understood, generally, that the shape of a woman's lower body was not defined by the shape of her skirt. so why was the padding of hips listed? Note the first image, above, showing the Sears Catalog offering of a combination bustle and hip pads. In the Victorian Era, steel boning in corsets strengthened the garment adequately to constrict the waist smaller than ever before. Those who study fashion will note that every element of a woman's costume drew the eye to the smallness of her waist: balloon sleeves, wide collars, drapes across the hips, and apparently–padding of those hips.

.


.
Victorian BUST PADDING



.
Padding the bust, perhaps the least surprising of all. Here's Lady Victorian's Secret No. 2.

.
.
.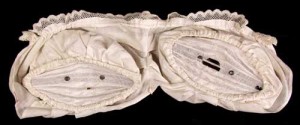 .
.


.
PRINCESS BUST DEVELOPER AND BUST CREAM
.
Lady Victorian's Secret No. 3. Feed the curves, and grow them. Maybe with the help of a doctor.
.
.
With help of a physician
.
.

.
Victorian HIP PADDING and Bustles



.
Lady Victorian's Secret No. 4. Pad the hips, bustles for the shape of the skirt. Maximize those curves!
.
.
Different styles made different shape skirts look their best.
.
.
.
.
.

.
Victorian Waist Supporter
.
Ready for Lady Victorian's Secret No. 5? Use supporters that give sustainable shape to special clothing. e.g., Leg-o-mutton sleeves and blousing waist fronts.
.
.
Just like the leg-o-mutton sleeves of the 1890s had sleeve supporters, women's blouse "waists" had waist front distenders.
.
.
Related Articles
.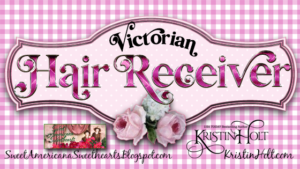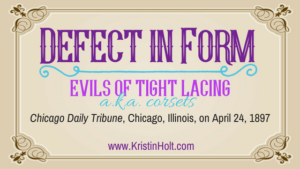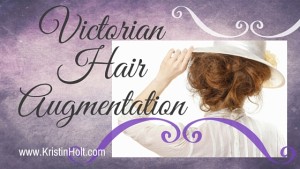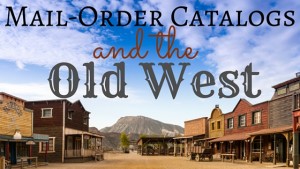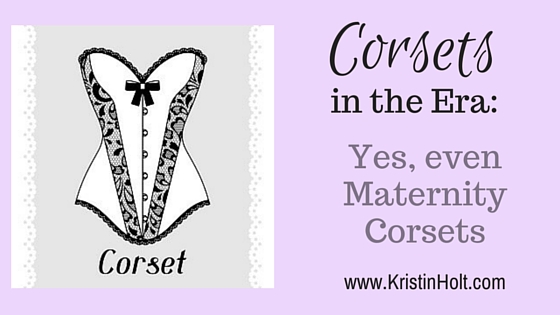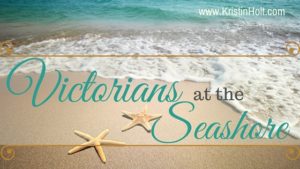 .
Related Modern Items
.
.
Updated July 2019
Copyright © 2016 Kristin Holt LC