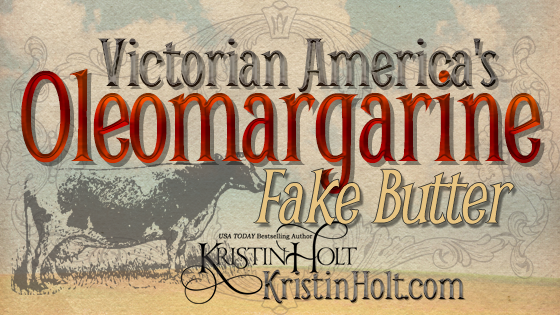 Oleomargarine–a Victorian invention?
Yes! But why? And how?
Victorian-era American wisdom regarding romance, marriage, and courtship is fascinating! A collection of 19th century newspaper clippings provides a wide range of answers to the question: Who Makes the Best (Victorian) Wives? Throughout the late nineteenth century, much (conflicting) advice for the hymeneal-minded.
Note: Part of a blog series including Blondes are Favorites (Who Makes the Best (Victorian) Wives?).
Flour sifters are an important part of baking–today, and in the Victorian Era. Would you be surprised to learn the first flour sifter was patented by an American? See a timeline of Victorian-era advertisements for sifters and flour sieves, flour bins (canisters or extraordinary sizes) with built-in sieves, patents for early sifters and sieve holders, and a perspective of price. The advertising, alone, sheds light on why 19th century cooks were persuaded to purchase and use these devices.