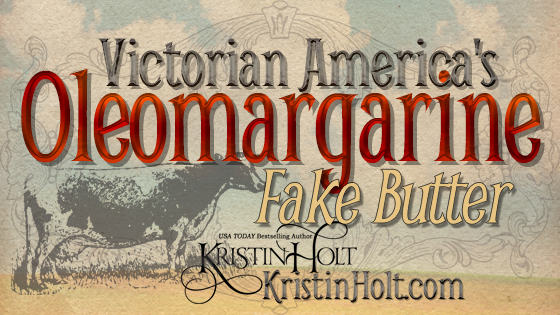 Oleomargarine–a Victorian invention?
Yes! But why? And how?
Nineteenth Century American Bath Houses were often businesses connected to hotels, barber shops, ladies' hairdressers, and spas offering massages and curative measures (steam baths, medicated baths, etc.). In the Old West, such businesses advertised in the newspapers of the day, some announcing prices (compared to today's dollar). It's a peek into the luxury of a wet-from-head-to-toe bath when a person has no running water at home.