Book Description: Maybe This Christmas


A Sweet Historical Western Holiday Romance Novella (Rated PG)
Holidays In Mountain Home, Book 2
The books in this series are loosely connected and may be read in any order.



Book Description: Maybe This Christmas



Colorado 1899
Luke Finlay intends to court Effie O'Leary as soon as she puts aside her widow's weeds. He's in no hurry…until August Rose, a beau from her youth, steps off the train in Mountain Home wearing a federal badge.
Effie's not sure if August–Gus–tracked her down to face criminal charges, or because he's still sweet on her. Either way, Gus's arrival causes her all sorts of grief. If Gus isn't underfoot in her tailor shop, then Luke is. It seems the two men have decided she's a prize to be won…and the escalating competition between the two leaves her torn.
She survived one disastrous marriage, so why would she accept either Gus or Luke? But these two can be most persuasive, and have a way of showing her that maybe this Christmas it's time to open her heart to love.
Sometimes even an old-fashioned courtship needs a deadline.
MAYBE THIS CHRISTMAS is a sweet (wholesome) historical western holiday romance novella of approximately 35,000 words (130 paperback pages).
.
.
Maybe This Christmas is a FREE Read with kindleunlimited.
.
Pinterest
.
.
Maybe This Christmas has previous book covers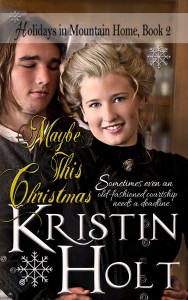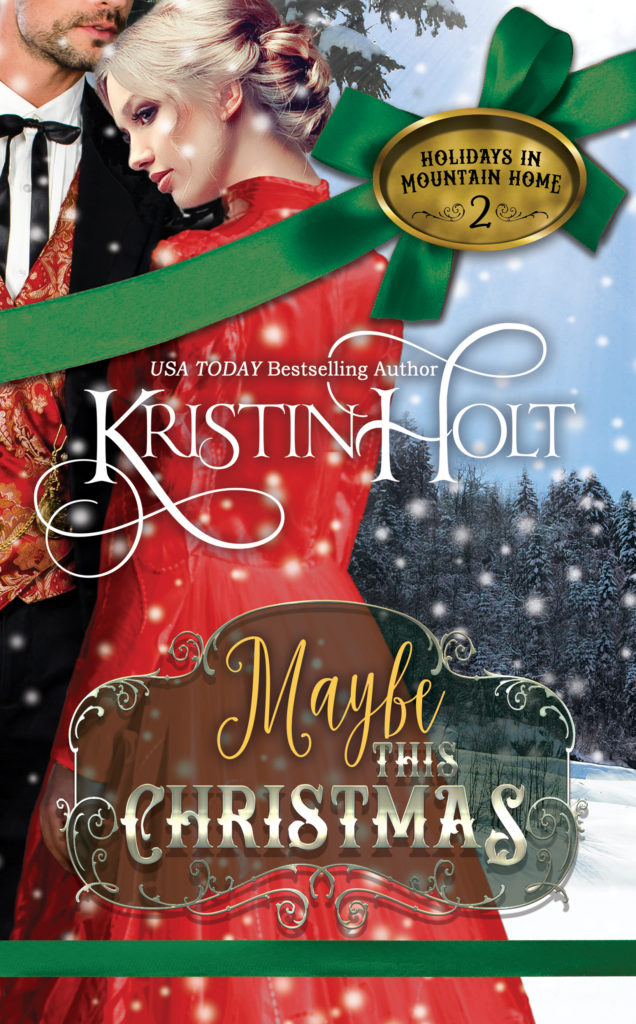 .
Have you read Maybe This Christmas?
Here's the super easy "One Quick Click" page with all of the review links. If you know of somewhere else to review this title, please contact me and let me know.
.
.
Reviews
Updated August 2022
Copyright © 2014 Kristin Holt LC