Mail Order Bride:
~ BESTSELLING TITLE ~
(#10 Overall on Barnes & Noble, 6-28-16, and #19 Overall on Amazon [Kindle (paid)], 6-27-16)
Containing Kristin Holt's
WANTED: Midwife Bride
RELEASE DATE: 2-9-16
WANTED: Midwife Bride
Frontier town bachelor doctor, age 30, seeks experienced midwife for business partner and marriage. Must be pleasant, cooperative, companionable, and prepared for long hours. Midwifery training and experience more important than age. Prefer age 35 or younger as children are desired.
Reply to Doc Joe, Evanston, Wyoming Territory.
In Kristin Holt's delightful novella WANTED: MIDWIFE BRIDE Dr. Naomi Thornton thinks she has it all: a beautiful house, a loving husband, and a fulfilling career. But when everything she holds dear is ripped away, Naomi has no choice but to start over. What will she find in the wild and untamed Wyoming Territory? Dr. Joe Chandler has waited years for a wife with the knowledge, skills, and tender heart he yearns for in a medical colleague and lifetime companion. When a midwife arrives with more expertise and secrets than he counted on, Joe quickly discovers there's more to love and marriage than a simple mail order contract.
My title, WANTED: Midwife Bride will not be available independently. Its only source will be within this anthology.
~ * ~ * ~
.
This title is Book 1 in my Professional Women of Wyoming Territory Trilogy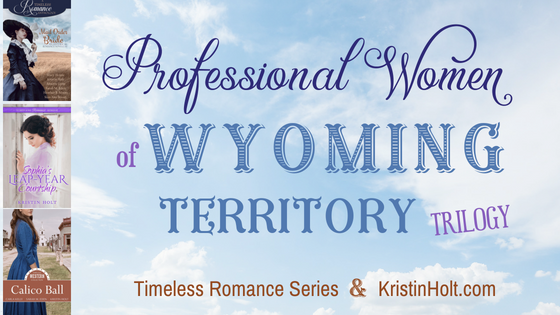 Blog Articles with Historical Setting Information, to enrich your read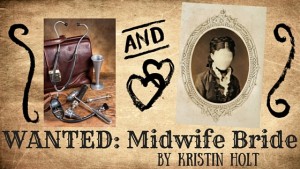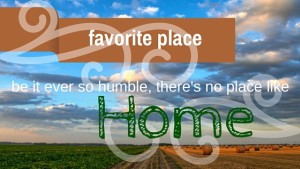 Claim Your Copy Now
Autographed Paperback on KristinHolt.com
Amazon Barnes & Noble Kobo iTunes GooglePlay
Copyright © 2015-2016 Kristin Holt LC