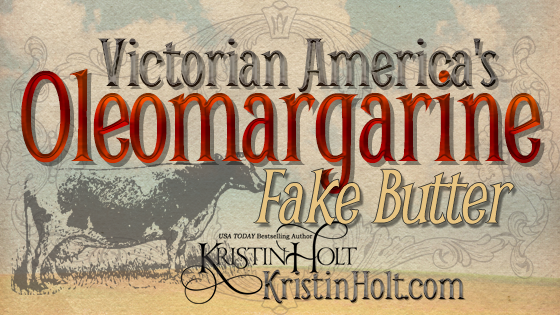 Oleomargarine–a Victorian invention?
Yes! But why? And how?
Old West homemakers churned their own butter as part of a time-intensive process. Churning butter depends upon much more than simply agitating cream–temperature matters. Can you imagine trying to churn butter on a bitterly cold day or in the heat of the summer when the process depended upon a narrow range of temperatures?