Book Description: The Witching Eve
THE WITCHING EVE: A Holidays in Mountain Home Short Story, Title #7
It's possible you already have a copy! I gave away the eBook edition(s) to Newsletter Subscribers from Release Day, 10-30-17 through 10-4-17.

.
Book Description: The Witching Eve
Blame it on the moon.
Before U.S. Marshal-turned-Sheriff August "Gus" Rose fell in love with Noelle Finlay in THE MARSHAL'S SURRENDER, their paths crossed on Halloween. That full-moon night might have begun like so many All Hallows Eves in Noelle's life, but quick as a wink, the parlor games take a turn for the worse. What better place to tell ghost stories than in a haunted house?
"It's all fun and games until somebody gets hurt."
What is lawman Gus to do when the trouble-seeking girls use his house–complete with cobwebs and shadows–for their ghost stories? Will he arrive in time to save Noelle?
Set in 1900, this sweet, clean (language) western historical romance SHORT STORY is a stand-alone title in the Holidays in Mountain Home Series. This short story is 57 paperback pages long, including front- and back matter.
Add The Witching Eve to your Goodreads TBR List:

See The Witching Eve's own Pinterest Board:
Historical Background of Halloween in Victorian America:
HISTORY.com: Halloween Was Once So Dangerous That Cities Considered Banning It. Explains the late 19th century pranking, tricks, and expectations of tomfoolery…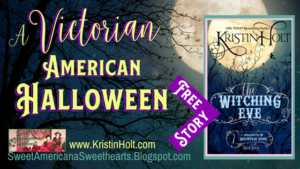 The Holidays in Mountain Home Series:
The Witching Eve is the FIRST Short Story in this Series!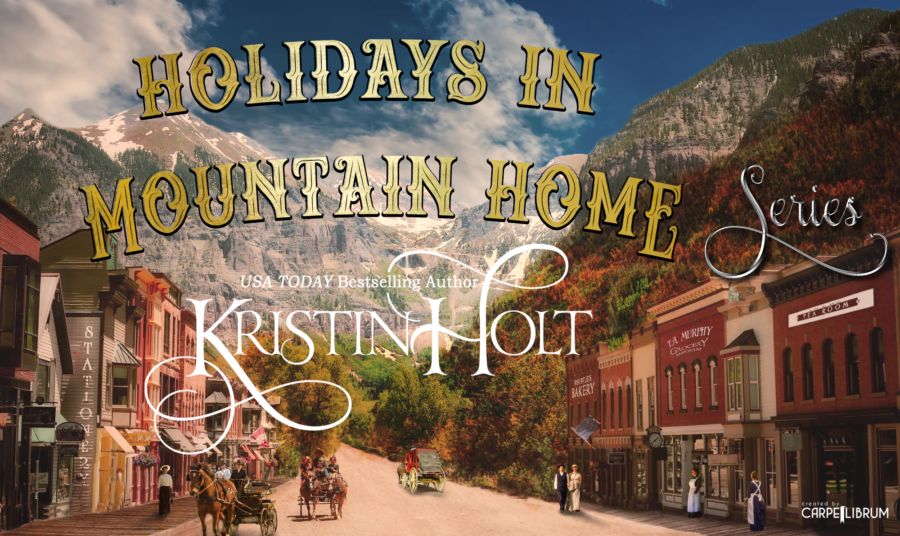 Have you read The Witching Eve?
YOUR review will make all the difference! See the One Quick Click page, directing you easily to anywhere you'd like to leave a review for this title.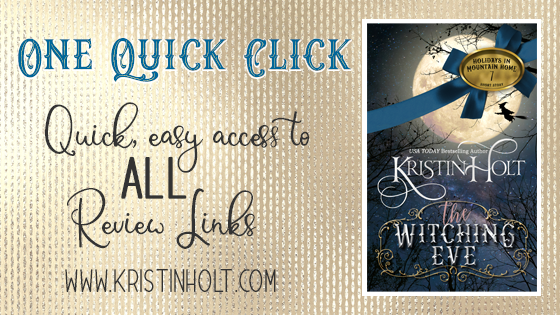 See Goodreads Reviews for The Witching Eve:
Copyright © 2017 Kristin Holt LC