Guest Article Submissions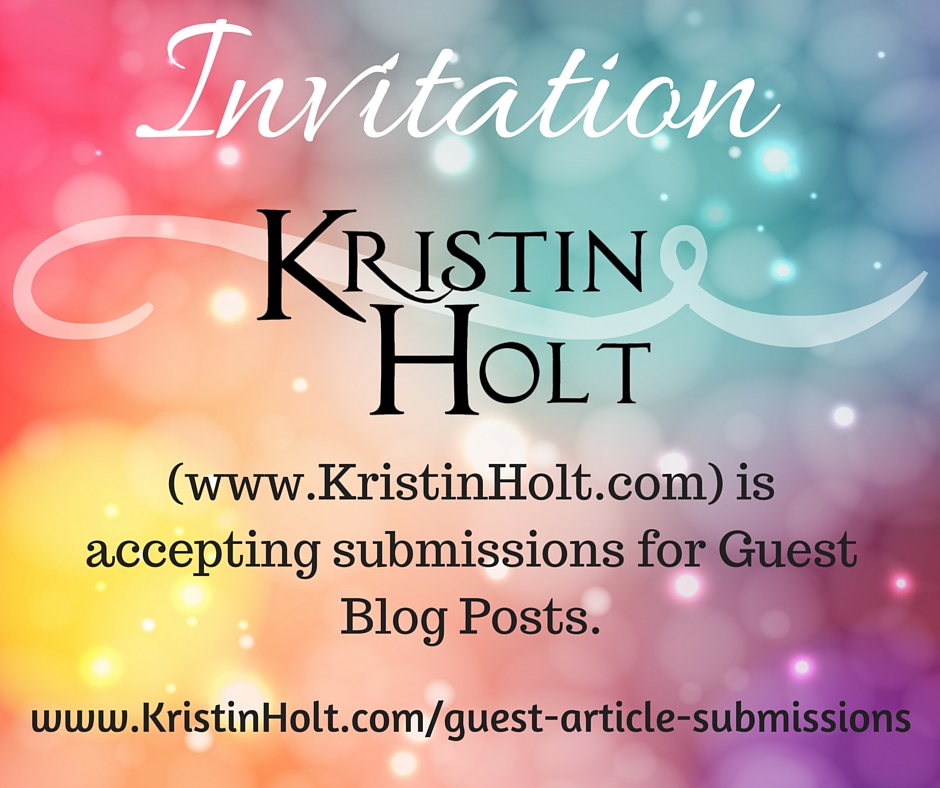 Invitation to Guest Blog extended to Fans of Western Historical Romances and to Fans of Old West History
Note: Guidelines, Policies, and all information provided on this Guest Article Submissions page are subject to change without notice.
.
GUIDELINES:
..

Language, images, and content must be suitable for all audiences.

..

Word count may vary (50 to 3,000 or more if necessary to properly cover the subject).

..

Images are strongly recommended and the procurement, purchase (or other proper licensing) remains the responsibility of the guest blogger.

..

Affiliate links are permitted.

..

Back-links to the author's/writer's website and/or sales pages are recommended (and most advantageous).

..

The author's/writer's image, links to sales pages, link to websites/blogs/etc. (see example, below) are allowed and recommended but not required.
 

Citations are required! Readers want to know where your information came from (and I require proof that your "facts" are "true" and that you give credit where credit is due).

..

Topics:

..

Anything related to the American West, American History during the Victorian Era (1837-1901), advancements of technology during the Victorian Era, or of other specific interest to readers of romance set against the backdrop of the Old West.

..

Blog tours for new releases (or re-releases) of sweet romance in any era, any location, any setting.

..

Announcements of new releases, but must have additional content that provides historical context or background information. For examples, see: Paty Jager's post or my article on Pioneer Hearts.

..

Positive, 4- or 5-star book reviews of someone else's work, such as the book reviews I have posted: Object: Matrimony, Island of Vice, or The Christmas Bargain.

..

The writing process, for the entertainment of readers and/or assistance to other authors.

..

Other subjects along these lines.
.
Guest Article SUBMISSIONS:
 Submissions may be in the format of a proposal or a ready-to-publish article.

..

Questions are welcome. Click the CONTACT tab or email Kristin directly: Kristin (at) KristinHolt (dot) com.

..

Acceptance of a proposal does not guarantee acceptance of the ready-to-publish article (but it's most likely).

..

To submit, email article or proposal to: Kristin (at) KristinHolt (dot) com. Subject line: Guest Article Submission.

..

Format may be in HTML but must be accompanied by a Word document containing the proposal or article.
..

Content, including s

upportive elements (HTML, images, text, content), should be attached. Occasionally, HTML doesn't function properly and must be edited. Word documents often don't carry adequate resolution for images, thus the need to attach images.
.
POLICIES:
..

All submissions (whether proposal or ready-to-publish article) will be considered upon merit, quality of writing, suitability for inclusion on KristinHolt.com. I reserve the right to minor edits without express permission by the owner/author of the article, to correct typographical errors or formatting issues in order to present the cleanest copy possible to readers.

..

I reserve the right to reject any proposal or article deemed (in my sole opinion) inappropriate for any reason or for no reason. (I promise to be nice about it.)

..

Responses to all submissions will be given by email as quickly as possible, generally within a few hours to a few days' time. (It's possible I'll be out of town and replies will be delayed. I apologize in advance if you catch me when I'm off the grid.)


..

Scheduling of all guest blog posts will be as flexible as possible, accommodating the writer's/author's needs (such as with a blog tour), on a first-come, first-served basis. At this time, no restrictions are in place about how many blog posts per calendar week are available to guests.

..

Copyright of the published article remains the property of the author. Copyright will be posted at the conclusion of all articles.

..

I will promote guest posts on social media, my home page, and link related articles within KristinHolt.com.

..

Guests are urged to promote their article on social media, their own website and newsletter, and link to it from their website and/or related blog posts/articles.

..

I do not pay guest bloggers for their content. I do not charge a fee to post guest blogs/articles.
.
BENEFITS OF GUEST ARTICLES:
I do not purchase guest blogs/articles for publication on KristinHolt.com. Numerous benefits to the guest blogger benefit the writer. Such advantages include, but are not limited to:
..

Quality back-links

to your website, thus improving your SEO (search engine optimization) and ranking on search engines such as Google.

..

Free promotion

of your books, both new releases and older titles, to readers of sweet western historical romance.

.

.

Increase traffic

to your website.

..

Find new readers

(for your articles AND for your fiction and nonfiction).

..

Increase your

brand awareness.
.
EXAMPLE OF BIO (SIGNATURE LINE):
Hi! I'm Kristin Holt, USA Today Bestselling Author of Sweet Romance set in Victorian America.

I write frequent articles (or view recent posts easily on my Home Page) about the nineteenth century American west–every subject of possible interest to readers, amateur historians, authors… as all of these tidbits surfaced while researching for my books. I also blog monthly at Sweet Americana Sweethearts (first Friday of each month).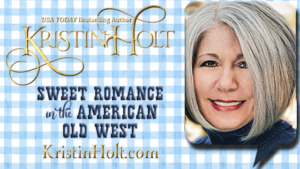 I love to hear from readers! Please drop me a note. Or find me on Facebook.
Sweet Romance Appropriate for All Audiences
Website | Email | Newsletter | Twitter | Pinterest | Facebook Profile | Facebook Fan Page | Amazon | BookBub

.
Copyright © 2016 Kristin Holt LC