History: The Gunsmith's Bride
Note: The purpose of this page is to provide clickable access to the historical information behind the novella, The Gunsmith's Bride. This content is found in the back of the kindle edition (with links) and in the back of the new paperback edition (without links). This page will allow paperback readers to access the content behind the explanation of the true-to-life Victorian American setting. History: The Gunsmith's Bride

Dear Reader
Thank you for reading The Gunsmith's Bride. I'm delighted to have had the chance to share this story with you. Now, I want to give you a peek "behind the scenes," at the accurate history that supported Morgan and Elizabeth's romance in Mountain Home.
You'll find articles I've written about the related history (with more to come!) on my website (and a few blog articles I've published on other sites), with easy-to-follow, clickable links on the book's page, here.
Gunsmoke & Gingham
Gingham
When I wrote this novella, I'd committed to include it in the five-novella bundle titled GUNSMOKE & GINGHAM. I wanted to ensure both "gunsmoke" and "gingham" had a role in my tale. The gingham part was easier for me, as I've been sewing since I was about age 11. My mother sews beautifully, and taught me, a little at a time, until I was quite able to sew my entire wardrobe by junior high. Thus I certainly know what gingham is–but historically, I discovered, gingham was so much more than the checked pattern we recognize in red-and-white tablecloths. It seemed fitting, given Elizabeth's comfort at the outset of the story, that a gingham dress would be her "best dress," and she'd wear hers at the celebration of Independence Day. History: The Gunsmith's Bride

Gunsmoke
The gunsmoke part of the equation required much more research for me. I love the research component of writing fiction, so studying the work of a gunsmith in the mid- to late-nineteenth century was far from grueling. But I wanted more than a gunsmith. I enjoyed planning ways that literal gunsmoke–from the firing of an era-specific pistol or rifle–would add to the story. Not only were shooting contests a standard event at seasonal events in the American West, but adding this contest is a nod the gunsmoke. Please see my blog articles (easy links to click through) on my website's page for The Gunsmith's Bride. History: The Gunsmith's Bride

Names for Characters
Names like George, Elizabeth, and Morgan are well known, and very appropriate for the birthdates of my characters. I use information such as census reports and websites compiling common names of babies born in the United States within certain Victorian five- or ten-year spans. But the name Zylphia? Made up, right? Nope. Quite common for a woman of her age, as is her intimate nickname, Zee. The practice of giving Morgan his mother's maiden name for his Christian name (first name) was another Victorian common practice. Later on, giving sons the mother's maiden name as a middle name became more common, presently reverting back to the practice of mother's-maiden-name-for-first-name option.
Truth in Fiction
When it comes to creating a fictitious town, but ensuring stories are still set in a very real place, writers do well to pay attention to little things like types of trees, weather, temperatures, and more. While researching details such as these, for my fictitious town of Mountain Home (set in the Rocky Mountains west of Denver, Colorado), I came across the horrific weather of the 1880s. Not just the "Schoolhouse Blizzard" and Great NYC Blizzard(s) of 1888, nor "The Snow Winter"/Long Winter of 1880-81 when the term blizzard was actually first used in reference to snow and weather (because those who lived then had never seen nor heard of such horrific snowfall, weather, and natural consequences. The entire decade of the 1880s will be remembered in history as one continual devastating storm after devastating storm. Please see that article and enjoy!
I intentionally set this story in the summer, to ensure the Speare women could get through to Colorado, from Missouri (the pictures you'll see in my Blizzards of 1880s article show the snow plowed from the tracks, heaped as high as the engine and cars on either side), as well as the frontier traditions of contests (including shooting), picnics, social gatherings, fireworks (oh, yes!), and more.
Illness
One element of nineteenth century life, true-to-history, that I couldn't resist writing into the conflict of this book, was the sad reality of depression. I'm alarmed at what really happened to individuals who suffered from mental illness, even through the mid-twentieth century. Lobotomies. Confinement in asylums. Severely abusive "treatments". And so much worse.
Several reviewers of this title, within the anthology where it first appeared, mentioned how the reader really didn't like Zylphia early on, but understood her far better as the story progressed. Yes! Exactly what I'd hoped would happen. Zee was a difficult woman to like. Self-centered. Manipulative. Detmanding. And yes, suffering from depression. In today's world, individuals can and do receive help from trained professionals, including medicinal help, and can live quite normal lives. Poor Zee. And poor Elizabeth, who bore the brunt of her mother's manipulation.
Kissing Laws
Also true to Victorian-American societal expectation were silly (as far as twenty-first century people see things) laws such as No Kissing! Such laws really were on the books of townships, towns, communities, etc. Victorians were rather proper, buttoned-up folk, and they tended to enforce such rules in polite society. I really enjoyed writing the article called Law Forbidding Kissing on the streets of Mountain Home?. As I shared numerous vintage newspaper articles from the era, illustrating how some truly saw kissing in public as abhorrent (but not all did), the beliefs of some who thought unmarried women should remain chaste and never-kissed until at the altar, and more! I hope you'll stop by and read it.
My warmest thanks for reading The Gunsmith's Bride. I hope you found both the story and a peek at the historical setting of this novella to be enjoyable. You're invited to visit my website page for the Holidays in Mountain Home series to explore other titles in this loosely related series (where each title stands alone). As this instance shows, not all holiday books are about Christmas.
Warm regards,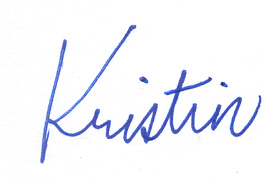 Have you read The Gunsmith's Bride? Here's a link to its One Quick Click page, giving you easy access to everywhere you can leave reviews for this title. If you know of other places to leave a review, please contact me.
Updated July 2022
Copyright © 2017 Kristin Holt LC