"Snow Tires" For 19th Century Wagons: Sled Runners

.
"Snow Tires" For 19th Century Wagons: Sled Runners
.
Our American Victorian ancestors were problem-solvers, inventors, and tinkers. They were also eager to patent their developments.
.
Our Victorian ancestors also experienced the 1880s–an entire decade when winter's grip upon the United States was uncommonly strong. With long months of snow, and more snow than usual, creative 19th-century men and women found solutions for their problems, so work might go on.
For all the reasons we need snow tires today, farmers in the 19th century (and city men with their buggies) needed help for times when wheels were superior to sleds (if they owned one).
The following image is of U.S. Patent #162,266, illustrating R.B. Bird's patented Sled-Runners, to be attached to the vehicle instead of its wheels. Patent issued April 20, 1875.
.
.
In March of 1877, Theodore Grissinger patented sleigh-runners for wagons.
.
.
This design (U.S. Patent #188,621) by Grissinger saved significant time. Rather than removing the wheels and replacing them with sleigh-runners (see 1875 patent), sleigh-runners attached to the wheels for ready use. Perhaps this work was done only when needed, and perhaps owners prepared for winter by adding the devices on a chilly winter morning when snow was expected. I don't know.
.
F. Kuempel's 1878 patent (U.S. Patent #198,748) is yet a different design for stabilizing the vehicle's wheel upon a sled-runner attachment.
.
.


.
While writing a wintry travel scene in Isabella's Calico Groom, I wanted to use true-to-history solutions to the problems of slushy snow and a heavy load in the wagon. The inventions of the last quarter of the 19th century provided a ready answer. "Snow Tires," 19th-century style.
.
.

.
Up Next!
BOOK BIRTHDAY: Read the Opening Scenes of Isabella's Calico Groom, FREE! EXCLUSIVE!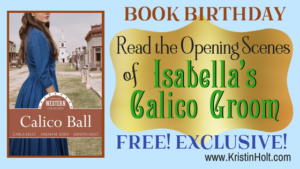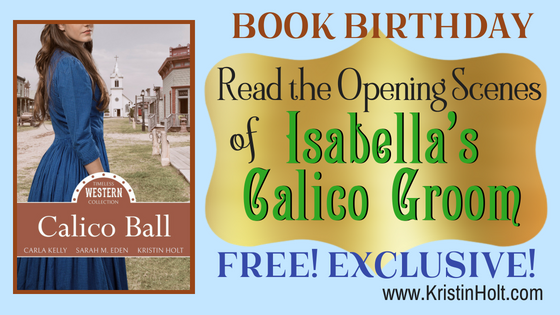 .
As my novella is not first in this collection of three, Amazon's "Look Inside" Feature does not give a preview of my story, Isabella's Calico Groom. Be HERE on Tuesday, July 10, 2018 (barely after midnight as the day begins), to read the opening chapter. This is the only place you can read those three scenes (if you've not yet bought the collection).
.


.
Related Articles
.
Make sure you don't miss out! I introduced Dr. Henry Merritt and Dr. Isabella Pattison, Leading Characters in Isabella's Calico Groom, published on Sweet Americana Sweethearts' Blog:
.

.
You'll learn so much more about my novella in this collection on my Book Description: Isabella's Calico Groom Page where you'll find easy links to the blog articles that share tidbits of American history in the background of this early 1890 setting.

.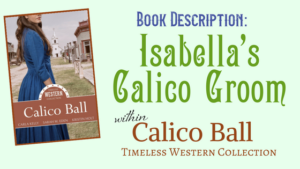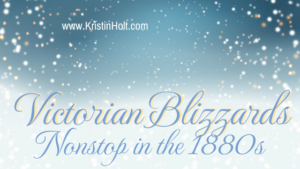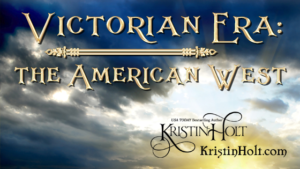 .

.
Updated February 2021
Copyright © 2018 Kristin Holt LC
"Snow Tires" For 19th Century Wagons: Sled Runners