Fred Harvey, Marriage Broker
Fred Harvey, Marriage Broker
.
Before the inclusion of dining cars in passenger trains became common practice, a rail passenger's only option for meal service in transit was to patronize one of the roadhouses often located near the railroad's water stops. Fare typically consisted of nothing more than rancid meat, cold beans, and week-old coffee. Such poor conditions understandably discouraged many Americans from making the journey westward. Harvey saw a business opportunity, and opened his first depot restaurant in 1876, the Harvey House. The restaurant business soon grew to include hotels.
.
Fred Harvey must have known his entrepreneurial enterprise would meet a tremendous need for marriageable women in the west, hence his decision to require young, eligible employees to remain single for one year. Harvey probably counted on nearly all of those he hired to remain in his employ for precisely 365 days.
.
Harvey is credited with more than populating of the west with women. His efforts yielded the first restaurant chain in the United States. Fred Harvey and his employees successfully brought new higher standards of both civility and dining to a region widely regarded in the era as "the Wild West."
.
Fred Harvey's "Matrimonial Bureau"
.
.
In the spirit of western enterprise, …Fred Harvey became one of the west's most active marriage brokers. In 1882, he opened his first restaurant in the sagebrush desert of Raton, New Mexico, by hiring "women waiters and mop squeezers" who had never been away from home. Young rural girls throughout the country penned eager applications to work in whistlestop restaurants along the Santa Fe Line, serving fresh fruit and filtered water to "distinguished" passengers, at stopover points that numbered a hundred in 1917, and ranged from Chicago to Galveston, Texas, to the West Coast.

.

"I Do!": Courtship, Love, and Marriage on the American Frontier, by Cathy Luchetti
.
.
Even in the American West, food servers were almost always men, so employment of young females and the unfortunate euphemism of "waitress" for prostitute led to gross misunderstanding. Culturally, serving of food for money by an unknown woman was in essence a metaphor for a much deeper intimacy. But Harvey pushed forward and carried out his plan, though experimental.
.
Though Harvey's business venture seemed to invite trouble, he battled the odds. Harvey insisted upon "young women of good character, attractive and intelligent." His young female employees were strictly chaperoned, limited to precise visiting hours, required to dress decorously, and no profanity was tolerated.
.
Each girl's contract required her to remain single for a year, to live in the chaperoned dormitory and entertain callers only in the 'courting parlor'. Unspoken was the fact that she would save a handsome next egg on her salary of nearly twenty dollars a month.

.

Although profiting from male fantasy and female expectation, Harvey still offered women a chance to improve their working conditions, their social skills, and ultimately, their marital status. He attracted entrepreneurial women seeking a direct route to better jobs, and often, matrimony.

.

"I Do!": Courtship, Love, and Marriage on the American Frontier, by Cathy Luchetti
.
One Harvey Girl, Bertha Spears began as a farm girl in Oklahoma. She happily complied with the Harvey House rules. She wrote, "I honestly never believed anything good would ever happen to me." She obeyed the contractual rules of employment. As she was bound for only one year, she could move on at will at that time.
.
So popular were the demure, black-clad young women that toward the turn of the century, nearly five thousand of them had wed, many happily. They met distinguished male travelers–generally engineers and local merchants or ranchers who would order up a four-course meal, complete with capron, roast sirloin of beef, and seven vegetables, and then fell in love with the spry young waitress who could be enticed into the courting parlor if the right man came along. For a period of time, Fred Harvey "kept the West in food and wives," as with many as 100,000 Harvey Girls employed between 1883 and 1950.

.

"I Do!": Courtship, Love, and Marriage on the American Frontier, by Cathy Luchetti
.
.
Invitation
.
Have you read a novel set against this backdrop of true history?
What fascinates you about the real-life Harvey Girls?
.
Related Articles
.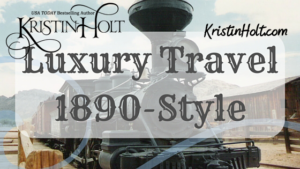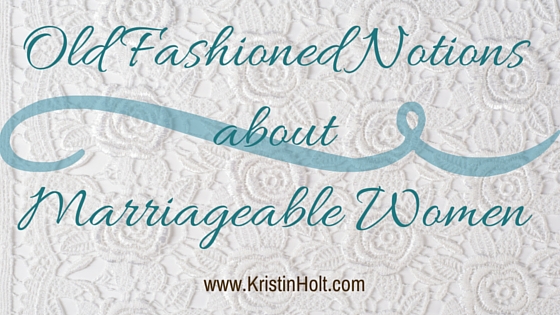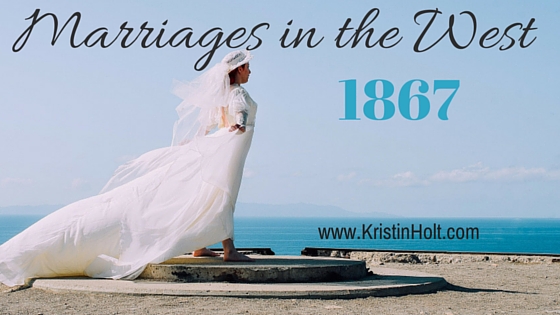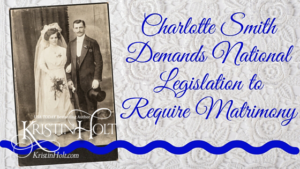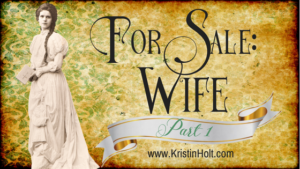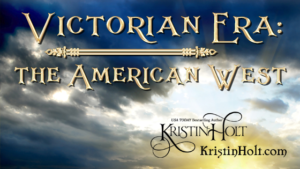 .
Updated June 2022
Copyright © 2015 Kristin Holt LC
Fred Harvey, Marriage Broker Fred Harvey, Marriage Broker