PIONEER HEARTS
Pioneer Hearts is a CLUB on Facebook! It's all about READERS of Western Historical Romance. As of August 4th, Pioneer Hearts is 2,485 members strong (only 249 of which are authors of Western Historical Romance).
Welcome to Pioneer Hearts, for readers who enjoy western historical romances. This is the place to find out about your favorite authors' latest releases, discuss your favorite books and join exclusive contests. [Source: Pioneer Hearts FB Page]

Pioneer Hearts is a closed group–but all fans and readers (and authors) of the genre are welcome to join. Simply click join, follow the page's rules ("Member Guidelines"), and enjoy! Because of the well-governed group (and guidelines to keep everyone on their best behavior), this group is a joy to associate with. Authors are limited to advertising ONCE about a new release (and may show book covers ONCE and may announce sales ONCE) so that the discussion is SO much more than just ad after ad after ad. It's a place people genuinely want to be!

MEMBER Guidelines:

1. DO mark spoilers so people can avoid them.

2. DON'T be rude.

3. DO post only historical western romance books. We are a dedicated group; no other historicals are allowed.

4. DO start a discussion on what you're reading now.

5. DO ask for book recommendations.

6. DON'T post about politics or other divisive subjects. Opinions on such topics belong on your personal profile, not in this group.

NOTE: Western historical romance covers a wide range of stories, including some that might contain intimate situations. If you are offended by such stories, please reconsider joining this group.

AUTHORS:

PM Cassie Hayes or Kirsten Osbourne to add you to the Authors Only group, where our posting rules are listed in detail. This is mandatory if you intend on promoting your works. [Source: Pioneer Hearts FB Page]


Pioneer Hearts has its own WEBPAGE! This site contains not only info about Pioneer Hearts, blog posts by many of its authors and the amazing management team, and branded merchandise, but also a book store, making it easy to locate the books by the many (okay, 249) Pioneer Hearts Authors.

Pioneer Hearts has accomplished some pretty wild stuff as a group, but one that we're all mighty proud of is the American Mail-Order Brides Series, found here on the P.H. website. The 50-books, one mail-order bride for every single state and territory of the Union (in 1890) began as a huge secret (spelled seekrit on P.H.) topped the charts on Amazon. I'm honored to have contributed two books to that 45-author endeavor: Lessie: Bride of Utah and Josie: Bride of New Mexico.

AMERICAN FORK, UTAH
Yesterday, August 5th, much of the Utah Contingent of Pioneer Hearts met at Temptasian Restaurant in American Fork, Utah. Why American Fork? Because Amelia Adams, our hostess, chose a lunch place near her home. (Pioneer Hearts Get-Togethers are held all over the place–all you need to do, P.H. Member, is find a place near you, post it on the FB page, and invite others to join you!]

Click on the map and the "plus" (+) or "minus" (-) icons to pan out or zoom in to see where American Fork is in relationship to Utah and to the United States at large.

UTAH AUTHORS (+1 Texan)
.

.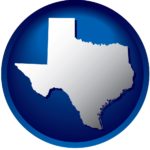 I'll introduce our Texan friend first…

.
KIRSTEN OSBOURNE
"There's something magical about putting your fingers on the keyboard. No matter how easy it looks, it's all hard work."

~ Kirsten Osbourne
Kirsten's contributions to our series, American Mail-Order Brides: Prequel: The Beginning and Roberta: Bride of Wisconsin

Find Kirsten online: Website | Facebook | Amazon | Pioneer Hearts Store
 .


Now everyone else, alphabetically by first name…

.
AMELIA C. ADAMS (Event hostess!)
"A good book is like chocolate–you melt into it and feel warm and comforted afterward. But it doesn't make you fat."

~ Amelia Adams
Amelia's contributions to our series, American Mail-Order Brides: Hope: Bride of New Jersey and Tabitha: Bride of Missouri

Find Amelia online: Website | Facebook | Amazon | Pioneer Hearts Store

BELLA BOWEN

"I spent my summers on Grandpa's farm in Idaho, haunting the corral. 'Just a girl standing in front of a horse, waiting for someone to saddle it for her.' I have a powerful weakness for Cowboys and Highlanders, and write as…"

~ Bella Bowen & L.L. Muir
Bella's contribution to our series, American Mail-Order Brides: Darby: Bride of Oregon

Find Bella online: Website | Blog | Facebook | Amazon | Pioneer Hearts Store

CHARLENE RADDON
Western Historical Romance and Cover Artist.


"A good poker hand is like a cowboy's legs, few and far between."

~ Charlene Raddon
Find Charlene online: Website | Blog | Facebook | Amazon | Pioneer Hearts Store

DIANE DARCY
"My western titles are Rachel (American Mail-Order Brides Series) and Once in a Blue Moon. Most of my heroes are Knights: Scottish Time Travels and Scottish Ghosts (The Ghosts of Culloden Moor Series).

~ Diane Darcy
Diane's contribution to our series, American Mail-Order Brides: Rachel: Bride of New Hampshire

Find Diane online: Website | Facebook | Amazon | Pioneer Hearts Store

HEATHER HORROCKS
"I've written two westerns– Violet (American Mail-Order Brides Series) and Old Money. I also write contemporary romance (The Chick Flick Clique Series). I love books. I love movies. And I love readers."

~ Heather Horrocks
Heather's contribution to our series, American Mail-Order Brides: Violet: Bride of North Dakota
Find Heather online: Website | Facebook | Amazon | Pioneer Hearts Store
JANELLE DANIELS
[Janelle didn't know what to jot down in my notebook of "statements" from the Utah Contingent–which is perfectly okay. Let me comment that Janelle is one of the kindest, sweetest, most genuine ladies I've had the privilege to meet. She always has a kind word for others. Her most recent release, A Mail-Order Heart (Miners to Millionaires Series, Book 1) is a sweet Western Historical Mail-Order Bride Romance that made me smile, chuckle, keep turning pages, anxious for the next book in the series, and warmed my heart. Janelle came up with a captivating premise. A must read!]
Janelle's contribution to our series, American Mail-Order Brides: Kitty: Bride of Hawaii
Find Janelle online: Website | Facebook | Amazon | Pioneer Hearts Store

JENNIFER COOPER
"I had an amazing time meeting new authors, and catching up with the ones that have created such wonderful worlds for me to escape in."

~ Jennifer Cooper, Reader
KELLI ANN MORGAN
"Balance is key to a happy and productive life. Work hard, play hard, and then take some time to replenish and rejuvenate. A full well offers much to drink."

~ Kelli Ann Morgan
Find Kelli Ann online: Website | Facebook | Amazon | Pioneer Hearts Store

KRISTIN HOLT
"Thank you, Pioneer Hearts Authors and Readers, for being good sports about my camera and notebook. I enjoyed spending the day with you!"

~ Kristin Holt
My contributions to our series, American Mail-Order Brides: Lessie: Bride of Utah and Josie: Bride of New Mexico
Find me on Amazon and in the Pioneer Hearts Store

Pioneer Hearts Facebook Group Pioneer Hearts Blog and Book Store Coming Nov. 1: A Super Seekrit Project Reveal Book Description: Lessie, Bride of Utah Book Description: Josie, Bride of New Mexico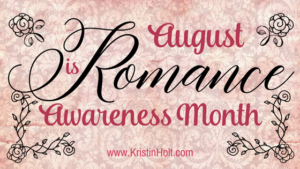 Copyright © 2016 Kristin Holt LC