.
***Only $.99 until June 6th***
NOTE:

now that the low introductory price has increased to the standard $4.99

, please note this delightful compilation is a

FREE Read

with

kindle

unlimited.
Which means the links for everything but Amazon is now out of date (unavailable)

…

.
.


Summer in Snow Valley: Six Titles

.
On the night Caytie Holbrook intends to break up with her cheating boyfriend, he blindsides her by announcing their engagement at a dinner party. When Caytie discovers her father is in on the scheme, she runs away from her home in Beverly Hills to hide out at her uncle's ranch in Snow Valley, Montana. While Snow Valley is a beautiful place, Caytie only plans to stay until her twenty-fifth birthday when she'll inherit a trust fund her grandmother left her, allowing her to pursue her dream to move to Italy. That is until she meets Jace McAllister, an incredibly sexy–although somewhat grumpy–cowboy who threatens to disrupt her plans.
.
.
Cameron Elliott has come to Snow Valley to coach Annalisa Drake in the Miss Snow Valley pageant, and prove to her demanding boss that she deserves a place at the prestigious Westbrooke Agency. But Annalisa's handsome and protective big brother, Kyle, is determined to keep his sister from becoming a reluctant beauty queen. As Cameron tries to win Kyle over, Kyle insists some things are more valuable than a title and as crazy as it sounds, Cameron might just believe him

.
.
.
Annie Stirland has endured a lifetime of teasing, embarrassment, and isolation due to her speech impediment. When irresistible cowboy, Luke Wilson, seems to be falling for her, she's certain he's too good to be true. A tragedy involving his ex-girlfriend proves she's right. What man can resist sheltering someone they once loved? Annie knows she should walk away, but Luke isn't ready to give her up.
.
.
Janet Snow doesn't expect to get caught in a full-blown make out session at her brother's wedding. Especially not with Michael Hamilton, the boy she'd written off ten years ago. Even though they both agree to no complications, Janet's not sure they can stick to it given their past. After a trip to the hot springs, a helicopter ride, and a proposal, even the most cautious single mother would start to wonder if true love really is just about the timing. Now Janet has to make a choice–play it safe or trust that her first love could also be her last.
Rebecca Dash loved spending her teen summers swooning over Jane Austen and helping her aunt at the Starry Skies Bed & Breakfast in Snow Valley. But as a recent college grad, she'd rather write sappy romance novels than go out with guys that make her a nervous wreck. When a team of fire-fighters set up camp on the lawns of the B&B and Captain Wade catches her eye, Becca soon learns that there's more to a happily-ever-after than a flirty fireman with muscles the size of the Montana hills.
.
.
Mercedes O'Shay has sworn off gorgeous men because they have a tendency to break her heart. When she meets her new neighbor, Chet Bauer, she immediately puts him in the Do Not Date category based on his well-defined muscles and stunning blue eyes. But the more Mercedes learns about the cowboy who reads classics and forges iron, the more she realizes the heart doesn't see in black and white; it sees light and shadows.
.
.
.
From Summer in Snow Valley: Excerpt from A Touch of Love
"Do you ever write down what you're thinking?" Luke asked. Annie's eyebrows arched. He loved the way she did that. "Would you write for me? What you're thinking?"
She shrugged her shapely shoulders and studied him for a few seconds before pulling out a notepad. She wrote for a few seconds then handed it to him. I'm thinking that this cowboy is a nice guy who's uncomfortable with my silence.
"I guess you got me there. I don't really talk too much, usually just swear at the cattle. So I'm not a nice guy at all."
She took the pad back, wrote, and handed it to him again.
You're definitely a nice guy. I knew that when you bought the thoughtful gift for your sister. Why do you want to take me to dinner? Feeling bad for the new girl in town?
He grinned. "Nope. Feeling intrigued by the new girl in town and wanting to get to know her better." He handed the pad back to her.
You don't have the time to get to know me better, it would take hours for me to get anything out with my stutter.
He laughed. "Sweetheart, I've got the time and the desire to get to know you better. I really do love the sound of your voice, but if you're more comfortable we could communicate like this."
Her grin widened. How about we give it a few days? I don't go to dinner with men I don't know.
"How about I come back tomorrow and see you so you don't have to go to dinner with a man you don't know?" He paused. "Dang. Tomorrow we're checking the range cows. Friday?"
She looked dubious.
"I'd like an appointment Friday at five for…" He looked over the list of options. "A foot zone. If you're available, I'd like to take you to dinner after."
She wrote quickly. Reading your feet will definitely help me get to know you. Are you sure you're ready for that kind of disclosure?
A surprised laugh escaped him. "You can tell stuff about me from rubbing my feet?"
She pointed at the word reading.
"Reading my feet?"
She nodded, looking very smug.
"Okay. I have nothing to hide. You're sure we can't go to dinner tonight?"
She waved at him.
Luke inclined his head. Annie was a challenge. He liked her more each minute.
.
Related Articles
.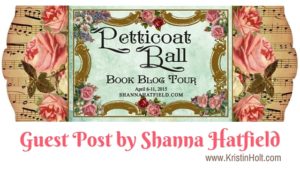 .
Updated July 2022
SUMMER IN SNOW VALLEY: 6 Sweet Romances