Blog Tour AND Book Review: Too Old For Christmas by Zina Abbott
Blog Tour AND Book Review: Too Old For Christmas by Zina Abbott
.
A holiday romance set in 1854 Columbia, California
Too Old for Christmas: About the Book
Irishman Sean Flood
survived the potato famine, crossing the Atlantic, the Mexican-American War, and wandering the Western wilderness with his mules and freight wagon. But, due to poor diet and deprivation, his teeth did not fare well. It's November of 1854 in Columbia, California, Queen of the Southern Mines, a city Sean is helping to rebuild after the disastrous fire the previous summer. Intense stabbing tooth pain drives him to see Doc Massey, the local dentist. He first stops by the mercantile to pick up a bottle of whiskey–for medicinal purposes–and food he'll be able to eat when it's all over. If only the beautiful but aggravating woman ahead of him who keeps her face half hidden and insists she won
't accept charity would finish up with her purchase so he can get his supplies, his tooth pulled and return home to his mules and half-built cabin.
That night, Sean meets the woman's two sons, Jesse and Benjy McNair, and learns her secret. He decides with only three teeth left in his head, he needs widow Ona McNair's charity, and he's willing to pay for it. Sean won't accept nine year-old Jesse's declaration his family's poverty means the boy is too old for Christmas that year. Sean is a full-grown man and he's not too old for Christmas. He not only plans to come bearing gifts to Christmas Eve dinner with the McNairs, but he knows exactly what gift he wants for himself.
Too Old for Christmas, Excerpt #3:
A puzzled look crossed Jesse's face. "What kind of name is Flood? It
makes me think of that Bible
story."
"'Tis a good Irish name. Comes from the old Gaelic tuile, meaning flood in English. But, aye, '
twas a kindness my ma and da didn't go naming me Noah. Been hearing enough about my name as 'tis."
Then, hoping to get an honest answer by catching the boy off-guard, Sean quickly asked, "How long's your da been gone?"
"Y
our da got sick, then, did he?"
"No. He was mining further up the river during the heavy spring run-off. But, he fell in and drowned. At the wake I overheard some of the men say he'd been drinking and got in a fight and that's why he fell in, but Ma won'
t say."
"You have a step-da, then?"
"No. Men come around, but Ma'
s picky, which is fine with me. I don't like most of the ones who've showed up, even when they've taken a bath and shaved first."
Aye, likely she'd be having no use for an almost toothless Irishman with a bristly beard to hide it and a mouth stinking like a rotten bog more often than not, now would she?
"What's she picky about?"

And why be you wanting to know, boyo?
.



Copyright © 2015 Zina Abbott
.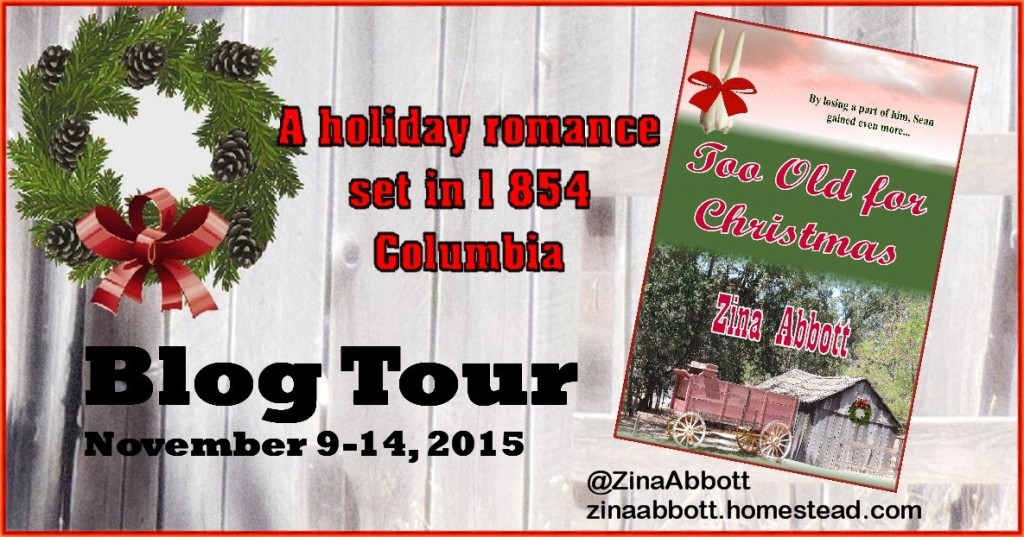 .
.
About the Author, Zina Abbott:
.
Zina Abbott is the pen name used by Robyn Echols for her historical novels.
The author currently lives with her husband in California near the "Gateway to Yosemite." She is a member of Women Writing the West, American Night Writers Association, and Modesto Writers Meet Up. She enjoys any kind of history including family history. When she is not piecing together novel plots, she pieces together quilt blocks.
.
Book Review: Too Old for Christmas by Zina Abbott
.

.
I'm pleased to have the opportunity to read this charming Christmas tale in advance of release so I might share my unbiased and wholly personal opinion with you.
.
I write sweet western historical romance. That means I might immediately be a tough sell. Truthfully? I read Zina's blurb with Sean Flood, nearly toothless, and was taken aback. Why write about a hero with only a few teeth?–is that romantic even though historically accurate?
.
I am so glad I gave this book an honest try. I adored Sean Flood, right quick. This character fully deserves the title of hero. I'll explain a little of why, without giving away too much of the story.
.
Sean's Irish Catholic heritage comes through in strong internal narrative voice that remains consistent throughout the tale. He's a busy miner. And barely has time to have a badly infected tooth pulled, much less notice neighbors in trouble.
.
But he does notice and continues to notice. His compassion earned my complete respect.
.
It's a love story (labeled sweet romance by the author), pure, innocent, and without content selective readers would find objectionable. [Note: "jackass" is used once, in context of an animal.]
.
The way Sean goes about slowly winning their trust (while respecting their pride) was utterly beautiful. Sean and the boys won my heart. I knew less of Ona McNair, only what Sean saw and heard and sensed. Comprehending her motivations had to wait for Sean.
.
The Spirit of Christmas is about joyful giving without expectations, the simple satisfaction of making a difference, love, family, hope, and charity (in the purest Christian sense). Too Old For Christmas explores it all. A heartwarming Christmas story that uplifts and enriches.
.
Related Articles
.
See my review on Goodreads. 4 stars on Goodreads = 5 stars on Amazon.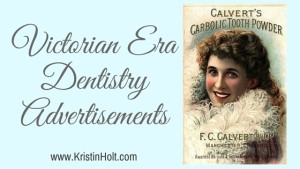 .
Updated June 2022
Copyright © 2015 Kristin Holt LC
Blog Tour AND Book Review: Too Old For Christmas by Zina Abbott Blog Tour AND Book Review: Too Old For Christmas by Zina Abbott