Victorian Era Dentistry Advertisements
Victorian Era Dentistry Advertisements
.
.
.
.
In August 1865, Dr. Joseph Lister, 1st Baron Lister applied a piece of lint dipped in carbolic acid solution onto the wound of an eleven-year-old boy at Glasgow Royal Infirmary, who had sustained a compound fracture after a cart wheel had passed over his leg. After four days, he renewed the pad and discovered that no infection had developed, and after a total of six weeks he was amazed to discover that the boy's bones had fused back together, without the danger of suppuration.

.

In 1894, William Lever, 1st Viscount Leverhulme introduced the first mass-produced carbolic soap to the market, Lifebuoy.

.
.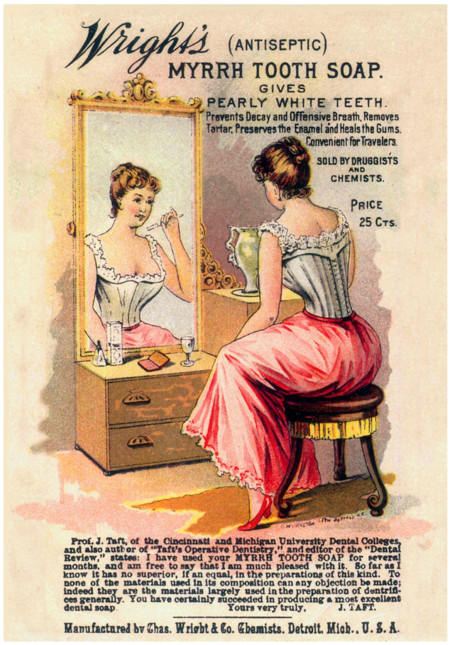 From a print ad offered on Amazon, Wright's Antiseptic Myrrh Tooth Soap was for sale in 1885, possibly earlier and possibly later.
.
In 1885, cocaine was a common pain reliever found in medicines, including teething drops for infants, toothache drops, coughs, female complaints (menstrual cramps), and patent medicines. Not to mention the "nerve specific," Coca-Cola.
.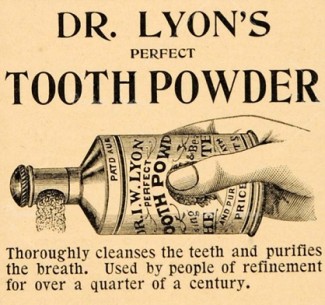 .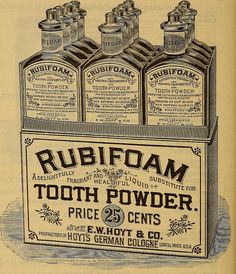 .
.
Related Articles
.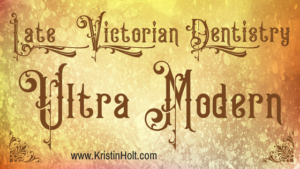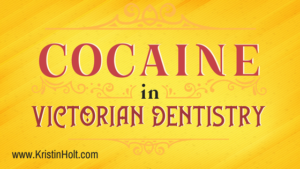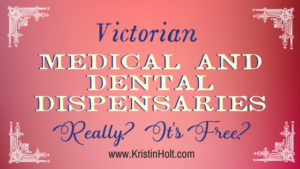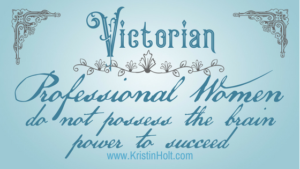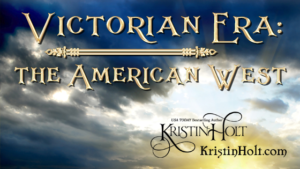 .
Updated February 2021
Copyright © 2015 Kristin Holt LC
Victorian Era Dentistry Advertisements