What Western Historical Readers Said About Kindle Unlimited WILL Surprise You…
What Western Historical Readers Said About Kindle Unlimited WILL Surprise You…
.
.
Right now, with 50 (yes, FIFTY) books in the American Brides Series releasing one book every single day, November 19th through January 7th, Pioneer Hearts Readers (and fans of Western Historical Romance) will have an absolute feast! And for some, it might break the bank.
.
.
.
That thought brought up the happy realization that with almost all (if not all) of these books available on Kindle Unlimited, subscribers to this service could literally read all 50 over the course of two calendar months for the price of two months' subscription. That's only $19.98 total, compared to $149.50 if a reader bought each and every title in the American Brides Series. Wow. A savings of $129.52.
.
.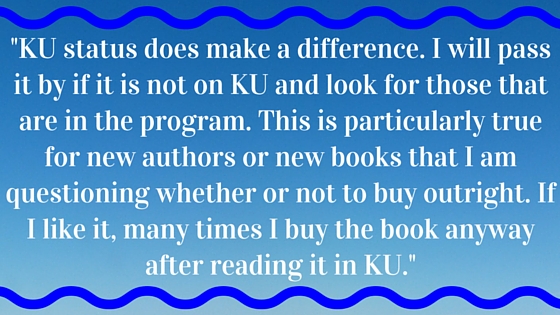 .
.
I'm the author of two of the fifty books: Lessie, Bride of Utah and Josie, Bride of New Mexico. It makes a whole lot of sense for me to want to read other books in this series. And read a lot of them. I hope to review many of my favorites for the benefit of other readers. An expensive proposition… but I'm a K.U. fan, so it's a no-brainer for me. I'll simply turn my K.U. subscription back on and reap the benefits.
.
.
Yet I realize not all readers share my preferences. Not everyone may have had a blue-skies-and-sunshine experience with K.U. Other readers might not love it as much as I do. Maybe they can't find what they want to read within K.U. so the savings just isn't there. Perhaps they're morally against subscriptions. Maybe it just doesn't feel right.
.
I decided to go right to the source. I asked for volunteers to interview by email, and urged them to respond honestly. I won't reveal the ten interviewee's names, to further encourage honesty. Their feelings on the subject will surprise you.
.
Why am I so certain of the 'surprise' factor? Read on!
.
.
I interviewed ten subscribers to K.U. I was surprised to learn nine out of ten (granted, this is a small pool, but I'm still surprised) had remained loyal K.U. subscribers month after month after month without ever canceling, even for a brief period of time. I'm a reader, too, and I've subscribed and unsubscribed at least twice.
.
Seasons change. Demands on time fluctuate. I don't always have time to read as much as I want to. To most of us, K.U. is a viable way to live within our budget for our favorite entertainment: books. $9.99/mo can provide a great quantity of reading material. I was genuinely stunned by the loyalty during months when subscribers say they hadn't borrowed a single book.

.
If I was surprised by this answer, I'm willing to bet you'll be surprised by at least one insight shared.

.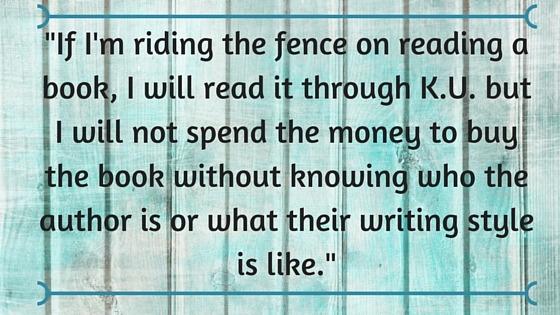 .
.
.
.
.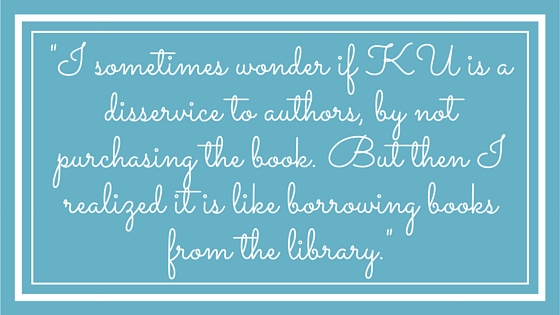 .
.
.
GOOD NEWS, dear Anonymous Pioneer Hearts Member and fan of so many… while individual authors' opinions of how equitable payment for K.U. borrows are, my opinion is that it's a very good thing for authors. My paycheck/royalties are HIGHER than they were pre-K.U. Authors are compensated for every page READ of every K.U. book borrowed.
.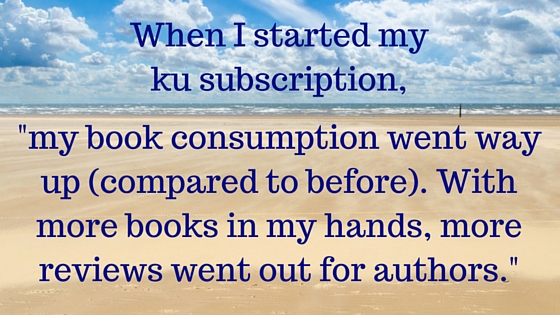 .
.
.
.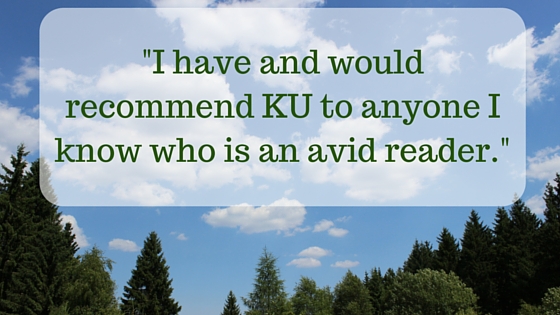 .
.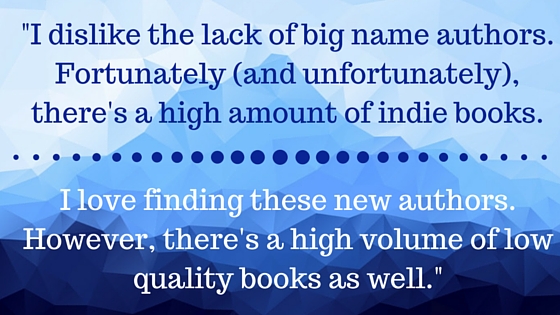 .
.
NOTE: Every quote contained within this blog article came directly from one of the ten K.U. Subscribers interviewed. Per my agreement with those interviewed, no names have been disclosed.
.
My sincere, heartfelt thanks to every individual who contacted me in response to my shout-out, seeking kindleunlimited subscribers (present or past) to interview. Your feedback made this article possible. Thank you!
.
Invitation



.
Did any of the interviewee's comments surprise you?
Is your opinion in line with any of these selected comments? How does your opinion differ?
Please take a moment and leave a comment.
.
Related Articles
.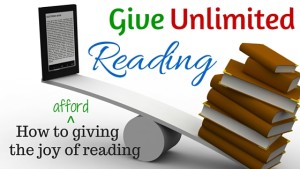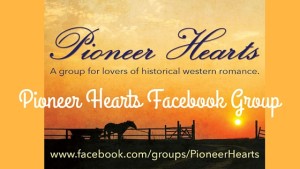 Join the FUN on American Mail-Order Brides Series Facebook Page
Pioneer Hearts Book Store and Blog
Learn more about KU (Kindle Unlimited) on Amazon
.
American Mail-Order Brides and Kindle Unlimited
.
So far, I believe 100% of the American Mail-Order Bride Series authors have selected kindleunlimited for their independently published titles. Exciting, yes? The links below represent some of the first 20 out of 50, total. My two titles, Lessie: Bride of Utah (#45) and Josie: Bride of New Mexico (#47) will be released on January 2, 2016 and January 4, 2016. My two contributions to the series WILL be kindleunlimited (FREE) reads, or available at $2.99 for those who prefer to purchase.
.
.
Updated July 2022
Copyright © 2015 Kristin Holt LC
What Western Historical Readers Said About Kindle Unlimited WILL Surprise You…