Luxury Travel 1890-Style
While writing my two contributions to the American Mail-Order Brides Series, I researched many subjects of the year 1890.
Have I mentioned the research is often the FUN part for me?

Note: As of TODAY, you'll find ALL FIFTY titles within the American Mail-Order Brides Series available on Amazon!

Luxury Travel 1890-Style
Lessie and Josie traveled from Massachusetts to Utah Territory to meet the men who advertised for two family-connected brides and paid their travel expenses. Both ladies traveled by standard Pullman Sleeper Car on the Overland Flyer (for the last leg from Omaha, NE; see images and content, below) to meet their grooms in The Junction of the West, Ogden City (often referred to as Junction City).

But Josie's experience with train travel had just begun. The first half of her story is spent aboard the Cannon family Private Rail Car.


"In the late 19th century Gilded Age, wealthy individuals had finely appointed private cars custom-built to their specifications. Additionally many cars built by Pullman, Budd, and other companies that were originally used in common carrier service as passenger cars were later converted to business and private cars. There are various configurations, but the cars generally have an observation platform, a full kitchen, dining room, state room, an observation room, and often servant's quarters." [Source]
Naturally, Cannon Mining (my fictitious creation for Lessie and Josie), peers of Carnegie and Stanford, would have traveled by the same extravagant means. If you've read both Lessie and Josie, you'll know Josie had the shock (and pleasure) of enjoying the private rail car's amenities but Lessie never stepped on board. 
Privately owned rail cars such as these were truly private. The Emperor Wilhelm II had multiple cars, so his were strung together with vestibules between his many cars and pulled by a private locomotive. The first private railroad car was that provided by P. T. Barnum for the soprano Jenny Lind during her 1850-1852 American tour. Her rail car was singular and all-inclusive.
Railroad barons including Leland Stanford had private cars.

Various monarchies often had private locomotives and every car on the train was private and for exclusive use of the crown. In the United States, most private cars would be attached to a commercial train and paid arrangements made to navigate the lumber baron, steel mogul, mining millionaire (you get the picture) to wherever he determined to go.
While vestibules connected the public areas of the train (beginning in 1887), making it easy for passengers to move from one car to the next (from their seat to the dining car, for example), the private cars ran near the back where they could truly be private– without strangers traipsing through on their way to the dining room. This principle became a huge issue in Josie: Bride of New Mexico when Adam Taylor detected trouble and desperately alerted all passengers he had any access to– his own in-car staff.

Not all train passengers (from 1887 through turn of the century [1899-1900]) traveled in such luxury. Private rail cars were immensely expensive and accessible only by the most wealthy. The well-to-do could afford to travel by rail, and many did so in comfort after George Pullman traveled by train and found himself most uncomfortable. He set about to improve the railway experience for the common traveler (middle class and up). He designed and manufactured Pullman Sleeper Cars (with washrooms at either end for men and for women) and the Pullman Dining Cars.

Series Description American Mail-Order Brides Series Facebook Page LESSIE: BRIDE OF UTAH book description page JOSIE: BRIDE OF NEW MEXICO book description page Victorian Summer Resorts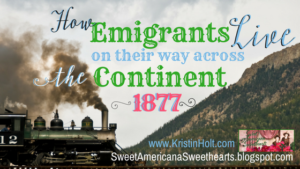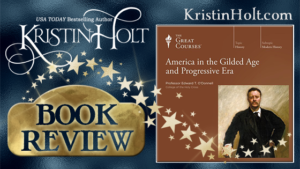 .
 
Browse the American Mail-Order Brides Series for sale on Amazon
Note: Readers will find the entire American Mail-Order Bride Series available as FREE Reads with Kindle Unlimited— but this is only guaranteed for the first three months of each book's individual life. The first title published on November 19, 2015. By mid-February 2016, it is possible some titles will begin to lose Kindle Unlimited status.
.
Copyright © 2016 Kristin Holt LC