AudioBook Review: America in the Gilded Age and Progressive Era
AudioBook Review: America in the Gilded Age and Progressive Era
.
I had the pleasure of listening to and writing an audiobook review: America in the Gilded Age and Progressive Era. Presented by The Great Courses, this University-level History Course is the best of all history classes (a wealth of information) without exams! Dr. Edward T. O'Donnell, Ph.D.'s delivery and teaching style made for easy listening and a greater understanding of the circumstances and the big picture.

.
TIP: For those who L-O-V-E history, make sure you scroll all the way down. I've included a section for history buffs with tidbits about the Gilded Age and the Progressive Era.
.
.
Five Stars!
.

Due to its run-time of nearly 12 hours, I listened to this audio book over the course of several days. Dr. O'Donnell's lecture style is "easy listening." Had I been a student in his Holy Cross College lecture hall, I would've enjoyed the class immensely. He delivered information in a conversational style, as if we sat in his office and he answered my question, "What matters most about America's Gilded Age and Progressive Era?"
.
.
TOP 5 Reasons for 5 STARS
.
5: Quality series of short (45 minutes to 1 hour) lessons, well-constructed and well presented.
4: Listening to the very end was exciting (and far from a chore).
3: I understand far more about these decades in the late 19th and early 20th centuries than before I listened. It's almost like I audited this course at the university.
2: The accompanying PDF reference material is a gem for a history lover like me! (PDF? What PDF?)
and No. 1: I find myself thinking about details I learned "in class" even now and I finished listening to it months ago.
.
.
.
.
FOR THOSE WHO LOVE HISTORY
A Quick Explanation: The Gilded Age
.
America's Victorian Era can be further subdivided into periods of time. One of those subsets of the Victorian Era (1837 to 1901) is the Gilded Age (late 1860s to 1896).

.
Gilded Age, a period of gross materialism and blatant political corruption in U.S. history during the 1870s that gave rise to important novels of social and political criticism. The period takes its name from the earliest of these, The Gilded Age (1873), written by Mark Twain in collaboration with Charles Dudley Warner. The novel gives a vivid and accurate description of Washington D.C., and is peopled with caricatures of many leading figures of the day, including greedy industrialists and corrupt politicians.

.

~ Encyclopedia Britannica: Gilded Age
.
"Gilded Age" meant that a beautiful veneer hid corruption beneath. For example, corruption sullied the New York Police Department (as in the nonfiction history Island of Vice).

.
.
The Gilded Age and Mark Twain
.
.
.
How cool! I didn't know Mark Twain had something to do with naming The Gilded Age! Want to learn more about this Twain title?
.
.
A Quick Explanation: The Progressive Era
.
America's Progressive Era began circa 1896 and continued until the onset of World War I in 1916. The greater era is sometimes assigned 1890s through 1920s.
.
The Progressive Era was a period of widespread social activism and political reform across the United States that spanned the 1890s to the 1920s. The main objectives of the Progressive movement were eliminating problems caused by industrialization, urbanization, immigration, and political corruption. The movement primarily targeted political machines and their bosses.

.
.
Many other fictional titles published during the Gilded Age and Progressive Era were aimed at increasing public awareness of corruption. Others focused on the social evils of alcohol (prohibition was a significant player in the era). The Jungle (1906) by Upton Sinclair was aimed at bringing labor reform into center state, but the major result was a significant "clean up" of meat-packing plants. The public cared about the cleanliness of meat yet unprepared to care about the plight of American workers.
.
Though the Graphic Novel kindle edition of The Jungle runs $13…

this particular edition contains 29 Upton Sinclair titles for 99¢:

And here's a kindle edition:
The Jungle is also available for Nook.
.
Audible vs The Great Courses Site
.
Note: This fine production is available both at The Great Courses website and from Audible/Amazon. The price difference is significant, so shop at Audible! If you're not yet a member, now is a perfect time to join. Enjoy this nearly 12-hour long program for one credit. (One credit runs $11 to $15, depending upon your membership choice. Your first two titles are FREE! to new members.
.
.
.
Related Articles
.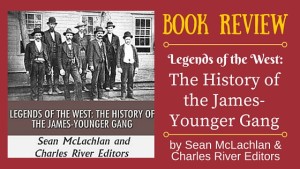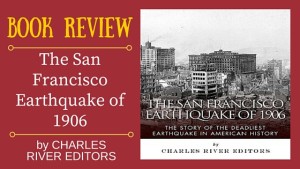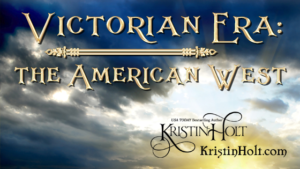 .
Updated August 2022
Copyright 2019 Kristin Holt LC
AudioBook Review: America in the Gilded Age and Progressive Era