BOOK REVIEW: The Butchering Art by Lindsey Fitzharris
BOOK REVIEW: The Butchering Art by Lindsey Fitzharris
.

.
.
Publisher's Description:
.
The gripping story of how Joseph Lister's antiseptic method changed medicine forever

.

In The Butchering Art, the historian Lindsey Fitzharris reveals the shocking world of 19th-century surgery on the eve of profound transformation. She conjures up early operating theaters – no place for the squeamish – and surgeons, working before anesthesia, who were lauded for their speed and brute strength. These medical pioneers knew that the aftermath of surgery was often more dangerous than their patients' afflictions, and they were baffled by the persistent infections that kept mortality rates stubbornly high. At a time when surgery couldn't have been more hazardous, an unlikely figure stepped forward: a young, melancholy Quaker surgeon named Joseph Lister, who would solve the deadly riddle and change the course of history.

.

Fitzharris dramatically recounts Lister's discoveries in gripping detail, culminating in his audacious claim that germs were the source of all infection – and could be countered by antiseptics. Focusing on the tumultuous period from 1850 to 1875, she introduces us to Lister and his contemporaries – some of them brilliant, some outright criminal – and takes us through the grimy medical schools and dreary hospitals where they learned their art, the deadhouses where they studied anatomy, and the graveyards they occasionally ransacked for cadavers.

.

Eerie and illuminating, The Butchering Art celebrates the triumph of a visionary surgeon whose quest to unite science and medicine delivered us into the modern world.

.

~ Amazon's Page: The Butchering Art: Joseph Lister's Quest to Transform the Grisly World of Victorian Medicine
.
Beware: graphic and frighteningly true to history
.
Allow me to state that as an RN, "gore" in surgery and talk about infections of the human body (and even talk of corpses) generally doesn't turn my stomach. The video trailer is probably too much for the uninitiated; I believe the filming was intended to be shocking and grisly.
.
.
About Lindsey Fitzharris:
.
.
Lindsey Fitzharris received her PhD in the history of science and medicine from the University of Oxford. She is the creator of the popular website The Chirurgeon's Apprentice, and the writer and presenter of the YouTube series Under the Knife. aShe has written for The Guardian, The Huffington Post, The Lancet, and New Scientist. She lives in the English countryside with her husband, Adrian Teal, and their two cats.

.
.
Audible Edition of The Butchering Art:
.

.
.
Listening Length: 7 hours and 54 minutes
Program Type: Audiobook
Version: Unabridged
Publisher: Audible Studios
Audible.com Release Date: October 31, 2017
.
5 Star Review of The Butchering Art:

.
Any nonfiction title that captures my attention, holds it for nearly eight hours, and prompted me to pause for note-taking, belongs on my KEEPER SHELF.
.
I listened to the Audible edition, performed by Ralph Lister. The quality of the narration was first-rate, increasing my enjoyment of this brutally, horribly wonderful book. Ralph Lister's command of (British) English, with Scottish accent and American English where appropriate, lent an air of professionalism as the vast majority of the history occurred in Great Britain. To have the narrator speak in any other dialect or accent would've been a stark disappointment.

.
The content spoke to me as a Registered Nurse, true, but even more as a reader and author of Victorian-era fiction. I recall learning about Joseph Lister and his contributions to surgery and medicine while in nursing school. Yet I'm certain I didn't learn nearly so much about the shape of surgery before and during Lister's lifetime. Dr. Lindsey Fitzharris, PhD, included a wealth of relevant information about Lister's personal life. Also those closest to him (such as his wife) who assisted him in research and in surgery. And family members who played significant roles in the development of Lister's scientific discoveries (his father and sister [stricken with breast cancer]).
.
Quotations from letters between Lister and his father showed the myriad challenges Lister faced among his peers and the standing institutional beliefs. Fitzharris placed all of this in context of Lister's Quaker beliefs, attitudes of the era, and more, including the fact that hospitalization was for the indigent or those working men, women, and children who hadn't the luxury of private care in their own homes by a private physician.

.
No wonder people on both sides of the Atlantic were unwilling to go to the hospital, well into (and nearly through) the twentieth century. The likelihood of dying, due to hospital-acquired infections, was astronomically high. The question as to why patients died, when surgeons had given them every chance of survival (by removing gangrenous tissue, for example, thus allowing the body to heal itself) plagued Lister throughout his life. I was most impressed by Lister's unique preparation to finally marry the gentleman's plaything–the microscope–and the science emerging through French chemist Louis Pasteur, to surgery and western medicine.
.
I learned so very much about the collision of the industrial revolution in Great Britain which caused a sharp rise in industrial accidents. Lister, A uniquely prepared surgeon whose unique and greatly criticized theories connected with France's famous Pasteur. The whole picture as to why surgical mortality was incredibly high in hospitals and in wartime amputations made perfect sense. This book was well structured, enough detail included without excessive content.
.
I turned off the Audible edition feeling infinitely better informed, better prepared to write superficial medicine (a character who is a doctor) in the late nineteenth century, and far more than educated. This work is an ideal blend of education and entertainment and prepared me to avoid common mistakes authors make when writing books set in the nineteenth century, involving surgeons, doctors, and nurses, including injuries and their treatment.
.
See my Goodreads Review:
.
.
Add this title to your Goodreads TBR (to be read) "shelf":

.
.
.
.
.

.
.
Related Posts:
.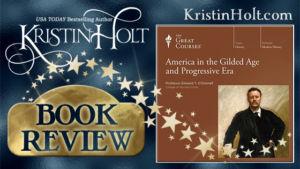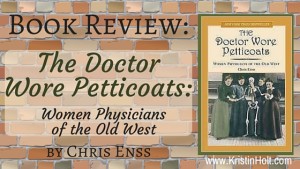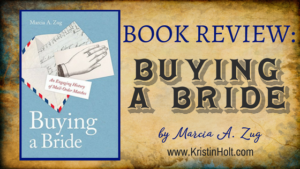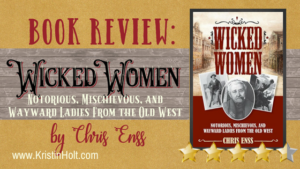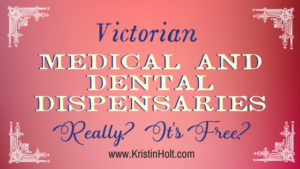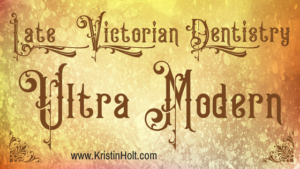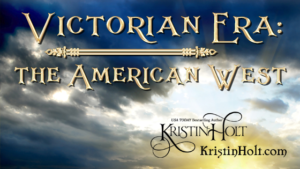 .
Updated August 2022
Copyright © 2017 Kristin Holt LC
BOOK REVIEW: The Butchering Art by Lindsey Fitzharris