Mail Order Brides in the 19th Century American West
Mail Order Brides in the 19th Century American West
.
Fans of Mail-Order Bride Romances adore reading about courageous women. Those brides left home, headed west, and risked everything for a brighter future. We admire brave men who sent for a bride with no more courtship than letters could provide. We enjoy the conflict, hurdles, and challenges the characters face before earning their happy ending.

.
One reason I'm personally a fan of mail-order bride historical romances is the tale usually involves a married hero and heroine. It's almost magical to see a husband and wife develop tender feelings for one another, gradually fall in love, learn to trust and rely on one another, and find themselves significantly better off because of their union.
.
The natural progression of courtship, falling in love, commitment, and marriage tends to be all out of order. Often marriage comes much earlier in the course of things, and the falling in love part takes a while. It's different from what most of us experience. And that makes it interesting.
.
.
Did any of this stuff happen in real history?
Yes.
.
Many different circumstances contributed to the phenomenon of mail-order brides. The loss of so many men in the War Between the States. The California Gold Rush. Westward expansion. Chinese immigrants working in mining and railways. And more.
.
Men went west first, seeking land of their own, fortunes, and a desire to explore. Men often found themselves on the frontier with limited to no marriage prospects.
.
Most mail-order brides in the 19th Century American west were single and had very few options–if they wanted marriage, this arrangement could prove their only opportunity. A few had been widowed and often brought children along. Some were runaways. A few dodged the law and hoped to disappear into the Wild West and take on a new identity.
.
Occasionally potential brides (and the men who sent for them) used a brokerage firm to arrange their matches. Most men bypassed the few firms of the day and sent notices to friends, relatives, or pastors in the more populated eastern states. Some posted advertisements in church bulletins or town newspapers where they knew no one, so they didn't have the benefit of a trusted person vouching for a potential bride's character.
.
Ultimately, some things simply could not be anticipated. Like discovering a long-lost sibling instead of a new spouse.
.
.
Sometimes.
.
Men often misrepresented themselves…and so did women. After all, what drunken miner with a worthless claim would expect the truth to attract a wife? What woman would freely admit the truth of her circumstances if she believed doing so would spoil her chances of finding safety, protection, support, and a home?
.
Historic advertisements provide clues. Potential husbands revealed details about themselves and what they sought. What did they want? A help-meet. Companionship. Someone to share the work. Few admitted a desire for a love-match.
Most ads were succinct and minimal. Hopefully the usual exchange of letters followed, providing more information. Many invitations west resulted in hasty marriages that survived a pathetically brief time as abandonment, death, or the truth of a legal (and still living) spouse surfaced and brought about the marriage's termination. History reveals instances of fickle mail-order brides whose groom paid her railway passage–but she married someone else because he seemed a better prospect.
.
But in books, readers expect romances to conclude with a hopeful, confident, it'll-all-work-out ending. Readers want to see the couple earn that happy ending (and triumph over the conflict keeping them from easily falling in love and committing). We want resounding joy. That's why romance authors walk a fine line. That line between life-like fiction and a love story gone right.
.
Several of my titles are Mail Order Bride Romances, with many more in planning stages.
.
Related Articles
.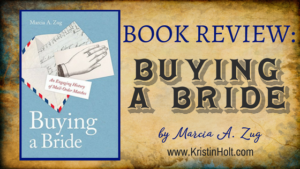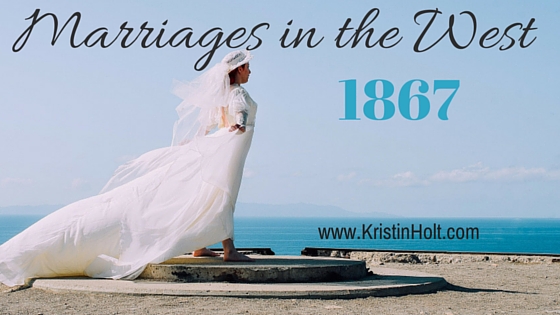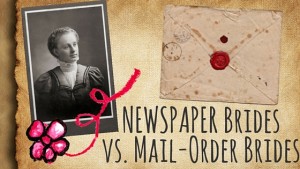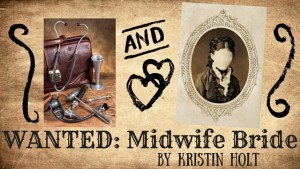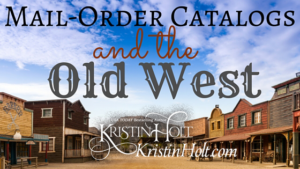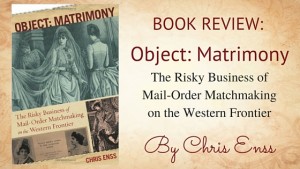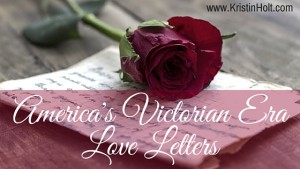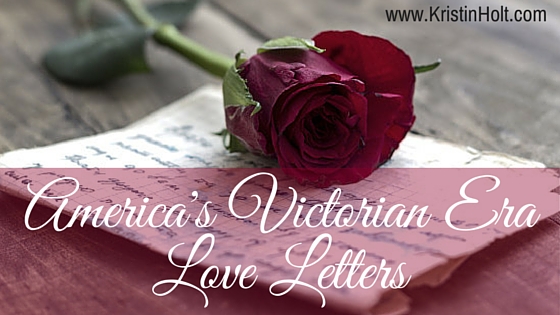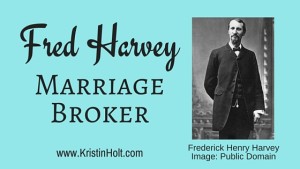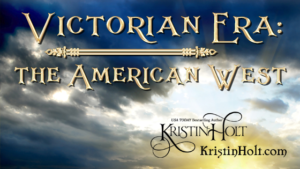 Updated June 2022
Copyright © 2014 Kristin Holt LC
Mail Order Brides in the 19th Century American West Mail Order Brides in the 19th Century American West