Announcing: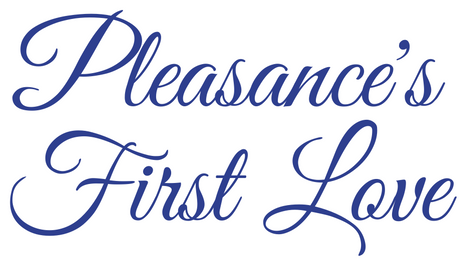 She's here! Pleasance's First Love, book 6 in Grandma's Wedding Quilts Series and book 3 in my own Six Brides for Six Gideons Series, is available TODAY!
This title has been on preorder for a month–if you preordered, you saved 66% (and still can for a few more hours). The price will increase to $2.99 quickly–so if you're interested, grab your copy at this steep New Release Savings.
In honor of Pleasance's Debut, I have a real pioneer-heritage story to share, about kidnapped children, quilts-as-ransom, and how pioneers on the frontier managed to make batt for their quilts–even if they had no sheep.
What Did Pioneers Use for Quilt Batt?
QUILTS
Quilts were a significant necessity in the nineteenth century. Women put a tremendous amount of time and labor into quilting just to provide necessary warmth for themselves and their families during the cold months. In an era when most people couldn't stomach the expense (nor afford the price) of ready-made quilts or blankets, especially those in rural communities or those on the western frontier would use every bit of fabric purchased and available until it was literally worn out. Most dress and shirt and trouser designs were constructed such that very little was left over by way of scraps. Anything remaining would be pieced together into a crazy quilt design–called "crazy" because it would contain a seemingly random combination of fabric colors and patterns, in an odd assortment of shapes and sizes. Stitched together, though, it would become one large sturdy piece for the top (and bottom if need be) of a new quilt.
BATTING…the warm stuff inside…
From the history of my great-great-grandparents, John Jeremiah Pickett and Lurany Iness Roper Pickett:
Rosetta Stringer Pickett, born November 23, 1836 at Standon, Hertfordshire, England. Loretta was the mother of John Jeremiah Pickett. See his story! What Did Pioneers Use for Quilt Batt?

The Black Hawk Indians were very hostile and the settlers of Sanpete County suffered many hardships as the result. When John Jeremiah was 10 years old,  he was placed as guard on what was called Pickett Guard to watch for the Indian attacks. A pile of straw was placed on a knoll on the Rocky Point just west of town [Gunnison] in plain view of the settlement. He would light the straw by striking two flint rocks together to make a spark of fire, as matches were very scarce. This was the warning to the people that the Indians were coming. Then he would run for the Fort. This Fort was a stone wall built by the people as a protection from the Indians. On one such occasion, Brigham, the younger boy, was with Jeremiah when the Indians snuck up and kidnapped Brigham. They kept him for two weeks, then brought him back to his father and told him he could have his boy back for 2 sacks of flour and potatoes, 5 quilts and some sorghum. They were happy to make the exchange. The mother, Rosetta, had gathered the wool off the fences during the summer to make the quilts. All that next winter they slept with straw ticks made from gunny sacks under them and also over them. [sic]
My ancestors weren't alone in this ingenuity and pioneer resourcefulness:
We gathered wool off the barbed wire fence down by Little Mountain. We washed it and made it into a bat for quilting.  ~ Rosa Andrae Christiansen
 and–
The women in the community would get together and have quilting bees and rag rug bees. They used all that they had in the way of fabric, old clothing, rags, etc. to create the rugs used in their houses. The rugs were full room size rugs, and it's said that in the fall they put straw under the rugs for padding and then tacked them down by having one of the boys with their rubber boot, "kick" the rug to stretch it then someone else would tack it to the floor. After sheep were herded down the roads, the women would go and gather the wool off of the barbed wire fences and use that as the bat in a quilt, or would spin it into yarn.  [sic]  ~ Story of James Henry Davids and Ruth Piede Call
 and—
Transcription of an interview with Velma Porter Boulter, interviewed by Marsha Holland on October 16, 2001 about the early life in Boulder and Escalante:
VB:       No they would card their wool, you know. Have you seen those things that they fix wool on?

MH:      Right.

VB:       OK, now Momma never did but my dad has a sister that never did marry. And she stayed with her folks. But I remember Aunt Al and Grandma carding that wool and then laying it on their quilts.

MH:      Oh, as batting.

VB:       Like batting.

MH:      So they were wool lined quilts? I was wondering what they used.

VB:       Yes, they did that. But they'd only be squares about that long and about that wide. So you can tell how long it would take to make enough.

MH:      If they were like four by four by four by four by four, Yes. That's interesting I didn't think about what they might use for batting in a quilt then.

VB:       That's what they did. And sometimes they even used to go along the fences where there was barbed wire and the sheep would get against them and gather that wool off of that barbed wire.

MH:      Really?

VB:       Oh, Yes. If you didn't have sheep or something, they've done that.
Book Description: Pleasance's First Love
Second Chances Romance Trope Sweet Americana Sweethearts Presents: GRANDMA'S WEDDING QUILTS (on Romancing the Genres) No Matter How You Say It… Release Day: PLEASANCE'S FIRST LOVE–on Sweet Americana Sweethearts Pleasance's Flying Geese Pleasance? Is that a Real Name? Cowboy Quilts: Sugans–on Sweet Americana Sweethearts New! Grandma's Wedding Quilts Series A Double-Topped Quilt: Remembering a Love of a Lifetime Pioneer Quilting Bees and Grandma's Wedding Quilts Series
.
Copyright © 2017 Kristin Holt LCSave
Save
Save