BOOK REVIEW: With You Always by Jody Hedlund
BOOK REVIEW: With You Always by Jody Hedlund
.
.
.
I had the pleasure of listening to the Audible Edition of Jody Hedlund's Orphan Train, Book 1, WITH YOU ALWAYS. The narrator, Susan Hanfield, captured the various accents (from Irish to German) both male and female, and delivered a stellar performance of this solemn, thought-provoking Historical Romance Novel.

.


.
Four and one-half stars!
.
.
Publisher's Book Description:
.
A Riveting Look at the Orphan Train from Historical Novelist Jody Hedlund

.

When a financial crisis in 1850s New York leaves three orphaned sisters nearly destitute, the oldest, Elise Neumann, knows she must take action. She's had experience as a seamstress, and the New York Children's Aid Society has established a special service: placing out seamstresses and trade girls. Even though Elise doesn't want to leave her sisters for a job in Illinois, she realizes this may be their last chance.

.

The son of one of New York City's wealthiest entrepreneurs, Thornton Quincy faces a dilemma. His father is dying, and in order to decide which of his sons will inherit everything, he is requiring them to do two things in six months: build a sustainable town along the Illinois Central Railroad, and get married. Thornton is tired of standing in his twin brother's shadow and is determined to win his father's challenge. He doesn't plan on meeting a feisty young woman on his way west, though.

.

~ Amazon's WITH YOU ALWAYS by Jody Hedlund Page, Kindle Edition Description
.
.
My Review:
.
WITH YOU ALWAYS is a historical romance novel set in 1857, accurate to history, that deals with the darker, deeper subjects so many of today's novels gloss over or ignore altogether. Poverty, misery, desperation, hunger, abandonment, loss of hope, loss of work, separation from loved ones, loss of choices and freedom, and so much more. Ms. Hedlund shares the broad spectrum of the mid-nineteenth century: desperate poverty through the eyes of Elise Neumann, and entitled wealth through the eyes of Thornton Quincy.
.
The overall emotion in the novel is a desperation to survive. More accurately, that force drives the first half of the novel. Be prepared for darkness that gradually gives way to light by degrees… not unlike dawn and sunrise. Hope and remembered faith play significant roles in this strongly Christian Historical Novel in its own right, with prominent romantic themes. Multiple Point of View characters show us Marianne's fight to keep the family together in Elise's absence, Thornton Quincy's journey of discovery through his father's challenge, the ongoing struggles Miss Catherine Pendleton (from the Prequel: An Awakened Heart) faces to keep the Seventh Street Mission open (with her fiance, Pastor Guy Bedell), and Elise Neumann's desperation to find work to support her sisters and the infants (introduced in the prequel) thus keeping her vow to her deceased mother.

.
As with all well-written novels, the contrast of where the characters began, compared to where they end (character arc) illustrates darkness into light, despair into trust and hope, lost faith into renewed trust in God. Perhaps the overwhelming darkness in the early segments of the book allow the ending to be that much more glorious. Though Elise's personal situation is resolved, and her romance (arc) fulfilled, her sisters' stories are far from complete. Before I checked to see if Book 2 (Together Forever) had been announced, I anticipated future books in the series, likely one for each sister. This appears to be the pattern for the Orphan Train Series.
.
I loved watching Thornton grow, develop, and come into his own. I loved, even more, how Elise was the catalyst for his personal growth, how they, together, brought about changes no one else could have effected. Because this is a Christian novel, the characters see God's hand in the circumstances that brought them together, and praise His direction in their lives. Through the inevitable "Big Black Moment", both Elise and Thornton earned their own happily ever after, thus delivering a most rewarding conclusion to this full-length tale.
.
.
Connections in History:
.
.
When listening to the audible edition of this title, the moment the morning of July 4th, 1857 unfurled in the scene through Elise's Point of View, I figured the occurrences must be real history. My assumption was based upon my experience with Ms. Hedlund's book A Noble Groom (and my review article of that title). I witnessed her intrinsic use of solid, true-to-history occurrences within that historical Christian novel, and thus recognized the same use of factual history within the plot of Always With You.
.
~~ You might want to skip the remainder of this section to avoid minor plot spoilers. ~~

.
Several New England newspapers, including New-York Tribune carried full-page spreads (literally more than an entire sheet of newsprint) covering the riot of Independence Day, 1857. This event came to be known as the Dead Rabbits Riot.
.
.
.
.
.
.
WITH YOU ALWAYS by Jody Hedlund
is available in all formats, on all major eBook retailer's websites:

for kindle, in Hardcover, in Paperback, Audible, and Audio CD




for Nook

Paperback

.
.
The ORPHAN TRAIN Series, by Jody Hedlund:
.
The Prequel, available for $0.00 (free!): An Awakened Heart: An Orphan Train Novella. [Christine Pendleton's story.] 118 Amazon reviewers, on average, have rated this fine novella 4.6 stars.
.
.
.
.
.
Interested?
.
If you'd like to "save" this title on your "TBR" (to be read) "bookshelf" on Goodreads, click the icon below and log in to your own Goodreads account. One big benefit of Goodreads is the ability to save books you're interested in reading, no matter where you borrow or buy your books. You're also able to read other readers' reviews and leave a review of your own once you've read the title.
.

.
.
.
Related Articles:
.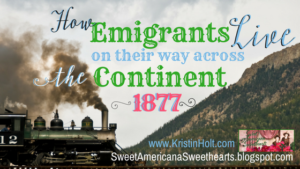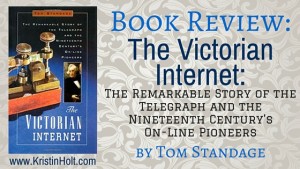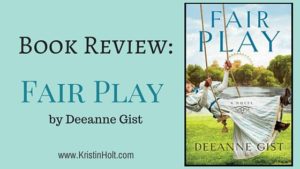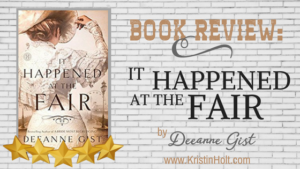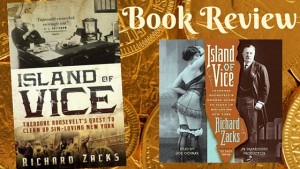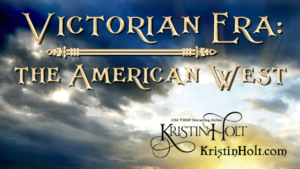 .
.
Updated March 2021
Copyright © 2017 Kristin Holt LC
BOOK REVIEW: With You Always by Jody Hedlund