A Peek Inside GIDEON'S SECONDHAND BRIDE
A Peek Inside Gideon's Secondhand Bride
.
Gideon's Secondhand Bride, Book 1 in Six Brides for Six Gideons series, is a Sweet American Historical Romance Novella. To learn much more about this novella, visit Book Description: Gideon's Secondhand Bride.
.
.
Sneak Peek: Gideon's Secondhand Bride
.
"HOLD REAL STEADY," he spoke at her ear. "Stay loose. The gun will buck, but fighting it throws the shot."
.
She nodded, redistributed her weight from foot to foot, and tensed up.
.
"Relax."
.
"I am relaxed."
.
No, she was strung tighter than a bed rope, but he knew better than to say so.
.
"Close one eye." Even looking straight ahead as he was, he could see the cute way her eye squinted shut, her mouth puckered in concentration. Almost like a kiss.
.
She fired. The rifle stock struck her shoulder, knocked her backward and into him. The cut length of tree trunk spun as it fell. His arms came about Millie's middle like he'd done so a hundred times, the most natural thing in the world.
.
He tried to keep his eyes on the log to judge her shot, but found the woman snuggled against him far too distracting.
.
"I hit it! Did you see that?" She spun in his arms, her face turned upward to his. Satisfaction glittered in eyes an impossible blue. "I hit it!"
.
"Yes, ma'am. That you did." He found himself smiling in response to her delight. Early morning sunlight illuminated her youthful skin, so pale compared to his own, so enticingly feminine. He needed to trail a fingertip along her jaw, if only to assess its softness, so he clenched his fingers in the worn calico of her dress to keep from touching her skin.
.
Her mouth drew his attention as plump lips parted. It would be so easy to lower his head and steal a kiss. Interest, something a whole lot like desire, flickered in her eyes and he simply knew she'd had the same thought. His gaze slid lower, returning to lips he ached to taste.
.
Why did it feel so good to hold her? He didn't want to like it, didn't want to feel this pull toward a woman who wasn't Abigail. Sure as sunrise, attraction for his secondhand bride was not part of the plan, ran counter to their agreement, and definitely not a good idea.
.
Nothing had changed. He still didn't want a wife, just a help meet. Given her abusive son-of-a-bitch husband still lived, John couldn't be more than a stand-in husband and he'd do well to remember that.
.
Copyright © 2014 Kristin Holt LC
.
.
Related Articles
.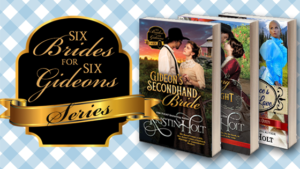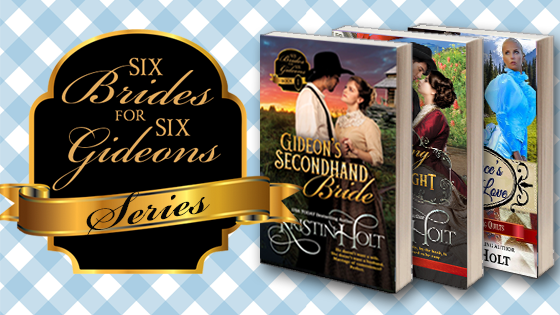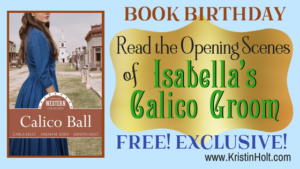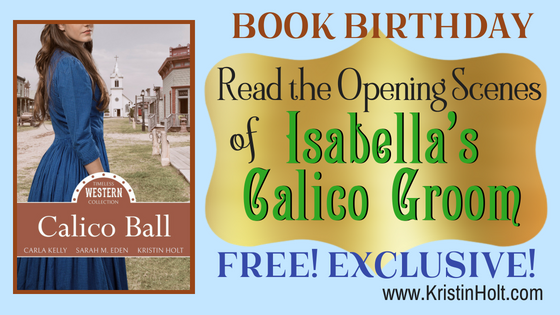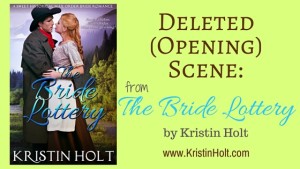 .
Updated August 2022
Copyright © 2014 Kristin Holt
A Peek Inside Gideon's Secondhand Bride