THE FOURTEENTH QUILT by Robyn Echols
THE FOURTEENTH QUILT by Robyn Echols
.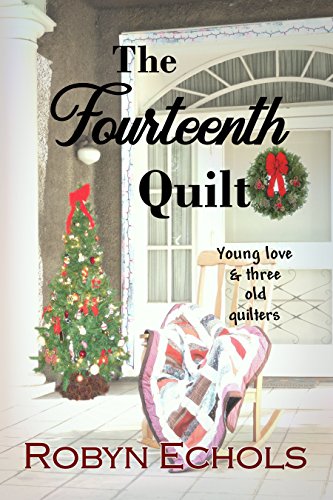 .
I'm delighted to introduce Robyn Echols, author of The Fourteenth Quilt: A Christmas tale of young love and three old quilters just doing the best that they can. Robyn writes sweet, clean romance and speculative/paranormal time travel novels. Under her pen name Zina Abbott, she writes western historical romance.
.
About The Fourteenth Quilt:
Annie, Celia and Lynn are all that are left of the Relief Society quilting class, but they are still determined to make baby quilts for the new mothers at church.
Annie, who is just south of eighty years old, calls the quiltsters (short for quilting sisters) together to ask for more. She wants to make lap quilts to give to some of the "forgotten" oldsters she sings to each week at the nursing home–something to wrap them in love at Christmastime. It's a good idea, but the trio discovers that life and making quilts don't always go as planned.
The quiltsters discuss recipes and quilting ideas including a crocheted cat mat to use up their fabric selvage and trim scraps, all of which they share in the book.
Sarah and Brian meet at the university. Their first date is after Sarah's First Saturday Block of the Month class she attends with her mom at the local quilt shop. Their romance grows, and they plan their future together–a plan that will require them to be separated for six months before their wedding. But, can they bear to be apart that long?
What wraps together this Christmas tale? The Fourteenth Quilt.
.
Copyright © 2015 Robyn Echols
.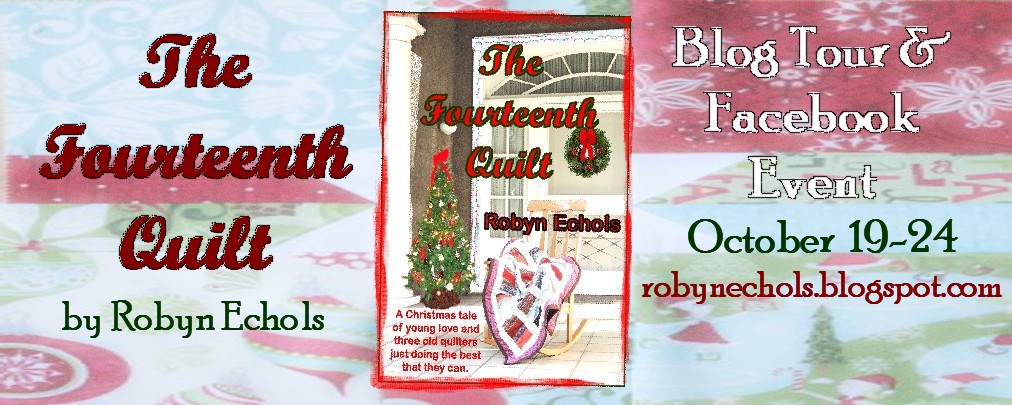 .
"I think we're finished. Let's give it the once over and then move The Beast to the quilt frame."
"Oh, no!" Annie cried out as she inspected the fabric. "The Beast drew blood."
Lynn hurried over to study the three inch long pattern of red dots near the top corner. "That's fresh blood. Which one of us is bleeding?"
They both inspected their fingers.
"It's me," Annie sighed. "Of course I felt the pricks as we pinned this thing in place, but I had no idea any of them were deep enough to make me bleed."
"It must be Celia," Lynn said. "I'll let her in and bring a Band-aid, a rag and my stain remover on the way back."
"What are you doing?" Celia asked when she saw Lynn grab the spray bottle and rag from the laundry room.
"Annie accidentally dripped blood on The Beast. We need to get it out while it's still fresh."
Without another word, Celia broke into a run down the hall.
"Spit on it! Spit on it!" Celia shouted to Annie as she entered the bedroom.
Startled, Annie jerked to her full height, her eyes wide as she peered over the top of her glasses.
"I already bled all over The Beast. Now you want me to curse it by spitting on it?"
"It's already cursed as far as I'm concerned," Lynn muttered as she entered the room.
"No, I learned this in my biology class," Celia explained. "The enzymes in a person's saliva will break down and remove a person's own blood. So, if you spit on a blood stain from your own blood, you can wash it out much better than even using a stain remover. Somebody else's saliva won't work on your blood as well as your own."
"Learn something new every day," Lynn said, shaking her head. "Start spitting, Annie. We are not buying another pair of sheets for The Beast."
.
Copyright © 2015 Robyn Echols
.
.
.
About Robyn Echols

:
.
Robyn Echols has been writing since she was in junior high school. By choice, she spent most of her evening hours in her "dungeon", as her mother called her downstairs bedroom, writing stories, only joining her family in front of the television upstairs when her favorite programs were playing. She has spent hours learning and teaching family history topics, and focuses on history from a genealogist's perspective of seeking out the details of everyday life in the past.
Now Robyn resides with her husband in California near the "Gateway to Yosemite" and has fun researching and writing the books that she hopes will interest and entertain her readers. She writes Young Adult/New Adult and contemporary fiction under Robyn Echols and adult historical romance under her pen name, Zina Abbott.
.
The author is a member of Women Writing the West, American Night Writers Association, and Modesto Writers Meet Up. She currently lives with her husband in California near the "Gateway to Yosemite." She enjoys any kind of history including family history. When she is not piecing together novel plots, she pieces together quilt blocks.
.
.
.
Related Articles
.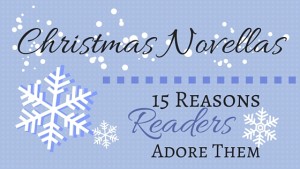 .
Updated July 2022
Copyright © 2015 Robyn Echols
THE FOURTEENTH QUILT by Robyn Echols