Victorian Tobacco: Cures or Kills?
Victorian Tobacco: Cures or Kills?
.
.
Did the common man in the American Old West know that his cigar habit would likely cause cancer? Or myriad ailments?

Was that "awareness" of risks associated with smoking tobacco in all forms reserved for the twentieth century?
This question intrigues me.
On one hand, I began to notice vintage source after original source with modern-sounding warnings.  "…practice is very injurious…" for a reputable physician noted "disorders of the circulation, and digestive palpitation of the heart, and more or less craving for strong drink…" Further, the doctor includes maladies such as nosebleeds, disrupted sleep, and sores in the mouth. (See Gems of Deportment and Hints of Etiquette citation, below).

On the other hand, did not all romantic cowboys in Old Westerns (cue Clint Eastwood in Man With No Name) glorify tobacco use? We know tobacco use was high in the nineteenth century.

.
.
In addition, doctors prescribed tobacco for asthmatics!
It's true!
Have you stumbled across my article, This Day In History: November 16?
I shared an advertisement for Danforth's Bronchial Cigarettes.
.
So, which was it? A late nineteenth century filled with smoke and ignorant bliss? Or were they already "in the know?"

Please join me as I compare and contrast the two. I hope you'll form your own opinion about Victorian Tobacco: Cures or Kills?
.
First, the Ignorant Bliss Camp:
.
Cigarettes Prescribed by Doctors
.
Prescribed? For what conditions?
Asthma, hay fever and catarrh, oppression, suffocation, neuralgia.
.
.
.
Canabis Indica to treat Asthma
.
I'm not surprised to learn that standard tobacco was used by Victorian Americans to manage asthma. Truly, I'm not. (The "RN in me" fully comprehends why a nineteenth century physician would think that treatment viable and rational.) But "Indian Cigarettes," prepared with Essence of Canabis Indica, were also advertised for treatment of asthma in this 1868 newspaper ad.
.
.

.
Second, the In The Know camp:
.
I never promised all nineteenth century Americans against smoking (or aware of the hazards of smoking) would get the science right.
Notice that this excerpt from an 1881 publication, Gems of Deportment and Hints of Etiquette, is determined to link a smoking habit with alcoholism. The decade was fraught with loud voices for temperance (where folks boycotted root beer simply for association), thus it's not surprising they linked drink with smoking.
Sigh. Victorian Tobacco: Cures or Kills?

At least it's an accurate (common?) voice for the era.
.
.
Notice that this segment from an etiquette book highlights what eminent physicians of the day said about tobacco– not merely rules of social engagement. True, the good doctor's sample size was frighteningly small and we can't call this a scientific study.
The doctor's major claims: Smoking in boys causes–
impairment of growth

weakening of mental forces

tobacco habit and alcohol consumption are connected
.
Insanity, as a result
.
No kidding. Insanity, as a result of too many cigarettes (or cigars). Tobacco and insanity? Surely this was a one-time thing, right? Oh, no. Nineteenth century sources provide lots of fodder. Here are a few.
.
.
.
.

.
Related Articles
.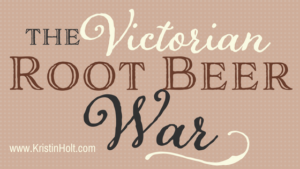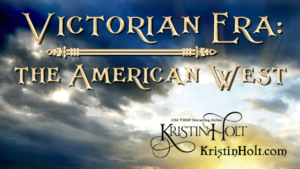 .

.
Copyright © 2020 Kristin Holt LC