Victorian Tobacco: Cures or Kills?
Victorian Tobacco: Cures or Kills?
.
.
Did the common man in the American Old West know that his cigar habit would likely cause cancer? Or myriad ailments?

Was that "awareness" of risks associated with smoking tobacco in all forms reserved for the twentieth century?
This question intrigues me.
On one hand, I began to notice vintage source after original source with modern-sounding warnings.  "…practice is very injurious…" for a reputable physician noted "disorders of the circulation, and digestive palpitation of the heart, and more or less craving for strong drink…" Further, the doctor includes maladies such as nosebleeds, disrupted sleep, and sores in the mouth. (See Gems of Deportment and Hints of Etiquette citation, below).

On the other hand, did not all romantic cowboys in Old Westerns (cue Clint Eastwood in Man With No Name) glorify tobacco use? We know tobacco use was high in the nineteenth century.

.
.
In addition, doctors prescribed tobacco for asthmatics!
It's true!
Have you stumbled across my article, This Day In History: November 16?
I shared an advertisement for Danforth's Bronchial Cigarettes.
.
So, which was it? A late nineteenth century filled with smoke and ignorant bliss? Or were they already "in the know?"

Please join me as I compare and contrast the two. I hope you'll form your own opinion about Victorian Tobacco: Cures or Kills?
.
.
First, the Ignorant Bliss Camp:
.
Prescribed by (Some) Doctors
.
Prescribed? For what conditions?
Asthma, hay fever and catarrh, oppression, suffocation, neuralgia.
.
.
.
Canabis Indica to treat Asthma
.
I'm not surprised to learn that standard tobacco was used by Victorian Americans to manage asthma. Truly, I'm not. (The "RN in me" fully comprehends why a nineteenth century physician would think that treatment viable and rational.) But "Indian Cigarettes," prepared with Essence of Canabis Indica, were also advertised for treatment of asthma in this 1868 newspaper ad.
.
.
Beyond the ignorant bliss of physicians and their patients, nineteenth-century tobacco advertisements were pervasive and tantalizing. With ads illustrated with eye-catching artwork in newspapers and smokers on the streets and in the homes, no wonder so many saw smoking as normal and harmless.
.

.
Everyone Knows…
.
From where I sit at my age in the twenty-first century, I think everyone knew cigarettes were controversial. People saw advertisements, chewers, and smokers everywhere. Tobacco found place in every etiquette manual and notice of the day. Good mothers everywhere no doubt tried to keep their sons away from this natural, every-day indulgence.
A bit of Victorian humor illustrates this idea:
.

.
Second, the In The Know camp:
.
.
I never promised all nineteenth century Americans against smoking (or aware of the hazards of smoking) would get the science right.
.
.
1860
.
.
Note the following excerpt from an 1881 publication, Gems of Deportment and Hints of Etiquette. The writer seems determined to link a smoking habit with alcoholism. The decade was fraught with loud voices for temperance (where folks boycotted root beer simply for association), thus it's not surprising they linked drink with smoking.
Sigh. Victorian Tobacco: Cures or Kills?

At least it's an accurate (common?) voice for the era.
.
.
Save Our Sons
.
A collective warning voice rose from the fearful. According to them, boys who begin smoking will find themselves trapped by habit. Worse, they'll ruin their health. Or die suddenly.

.
A collection of statements follow, filling out the details to my short list which follows. After all, what, precisely, did our nineteenth-century forebears know about the risks of tobacco?
.
.
Notice that this segment from an etiquette book highlights what eminent physicians of the day said about tobacco– not merely rules of social engagement. True, the good doctor's sample size was frighteningly small and we can't call this a scientific study.
.
Yet another source, this time American Medical Digest (1884), raises the same fears.
.
.
.
.
Combining these previous three sources, the doctors' major claims: Smoking in boys causes–
accelerated pulse and slight elevation of body temperature

impairment of growth and development both physically and mentally


impairment of digestion and nutrition

weakening of mental forces

reduction of intellectual power

impairment of memory

tobacco habit and alcohol consumption are connected

excitation of sexual system, leading to excess

all manner of vices

resulting physical wreck and mental disorder

"other derangements [sic], including habitual uneasiness, hypochondriasis [sic], and so on."

defective vision and chronic irritation of the eye

irritation of mucous membranes of mouth and throat

slim-necked, spindle-shanked physique
Slim-necked, spindle-shanked physique is a frightening legacy of tobacco use?
That's quite a threat. (See the following article for details, circa 1880.)
.
.
Insanity, as a result
.
No kidding. Insanity, as a result of too many cigarettes (or cigars). Tobacco and insanity? Surely this was a one-time thing, right? Oh, no. Nineteenth century sources provide lots of fodder. Here are a few.
.
.
.
.
Sudden Death
.
This sounds a bit like headlines in the twenty-first century. Boys running in dark city streets, officers pursue, and a child (young man?) ends up dead. Cause: the officer's excessive force, or were cigarettes to blame?
.
.

.
Third: Nothing to See Here
.
Someone obviously benefited from all that tobacco changing hands. Many someones, I suppose.
A newspaper clipping from 1897 makes a point of how rich one Tobacco King in Virginia had become:
.
.
That $10 million made in the cigarette business in the last quarter of the nineteenth century? Worth a staggering $311 million in 2019. Of course this cigarette king wanted to sell lots and lots of tobacco.
What cost $10,000,000 in 1897 would cost $310,960,462.37 in 2019.
Also, if you were to buy exactly the same products in 2019 and 1897,
they would cost you $10,000,000 and $328,337.56 respectively.
Source: Inflation Calculator
.
Adulterated!
.
.
No Proof of Harm
.
THE LANCET, probably the greatest medical publication in the world, very lately made an extensive collection of cigarettes of the world and had them analyzed by its own board of experts and the result has been made public. The anti-cigarette people have a very great set-back on one of the claims, that the cigarette is harmful because of dangerous adulterations [sic] and substances introduced into the insidious little roll of tobacco.

.

The analyses of brands which are sold all over this country show that the purest forms of tobacco are used and that the paper from which the wrapper is made is practically harmless viewed in itself. One of the concluding paragraphs very fully sums up the situation, and this is well worth the attention of those who oppose the cigarette, as well as those who have not heretofore given the matter any attention:

.

To sum up, there is not a single factor in these numerous results which can be fairly based any allegation of the presence of a substance producing injury to health. As to the question of injury to health which may easily result from the excessive or premature smoking of tobacco in any form, that is quite beside the issue, the present inquiry only having reference to the statement that these cigarettes were injurious because they contain foreign poisonous ingredients; as we have said, a very careful search failed to elicit the slightest evidence on this head.

.

No one deprecates more than we do we ourselves the appalling increase of the practice of smoking among juveniles, and if those who are so emphatically solicitous about the health of the young community would turn their attention to this aspect of the question with a view to the restriction of the objectionable habit undoubted good would be done. But to make manifestly exaggerated statements will not ultimately help the case one tittle, indeed it is more likely to aggravate the evil.

.

~ Muskogee Phoenix newspaper of Muskogee, Oklahoma on January 4, 1900
.
A nice, tidy little argument that's rather outdated, but sheds much light on the late Victorian-era and their view of cigarettes. Whether Victorian tobacco cures or kills remained an argument for a long while until science had stronger proof in the twentieth century.
.

.
Invitation
.
What do you think? Were average folks "in the know" or not?

Were you surprised by the information presented here?
Please scroll down and comment.
.

.
Related Articles
.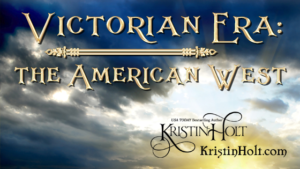 .

.
Updated September 2022
Copyright © 2020 Kristin Holt LC