Victorian America's Ice Delivery
Victorian America's Ice Delivery
.
.
In Victorian Refrigerators (a.k.a. Icebox), I covered everything from proper construction of the in-home and commercial iceboxes to the years to the brands in competition, to proper storage of food and instructions from the manufacturers. I included an old-fashioned ice-box dessert recipe from a newspaper in the era. As promised, this article contains information about ice companies, ice delivery, proper construction of ice houses (to withstand summertime heat), and more (such as harvesting ice).

.

.

.
ICE HARVESTING
.
.
See much more about the actual process of ice harvesting (cutting the ice and the whole process of storage) in another blog post article:
.
.

.
A FAM

ILY'S OWN IC

E HOUSE
.
.

.
Because this article from The Boston Weekly Globe, published February 2, 1881 is difficult to read in the digital scanned image, I've provided a word-for-word transcription (including lengthy paragraphs).

.
.
THE ICE-HOUSE.

______________

How to Pack Ice–A Good and *Cheap Ice-House–General Notes.

.

Those who put up a small quantity of ice often have difficulty in packing the blocks closely together so that they will not melt when warm weather comes. No matter how much care is taken to saw the blocks square and true, they cannot be packed without leaving many large spaces between them. To overcome this difficulty we have tried for two years, with perfect success, the following: Suppose your ice-house is ten by twelve feet; leaving a space of one foot all around for sawdust, you will have a space eight by ten feet for ice.

Mark out upon the ice you wish to cut a rectangle eight by ten feet. Mark this both ways into blocks of any convenient size. Beginning at one corner, with a chisel into which a handle four feet long has been inserted, mark upon the first block, half an inch deep, the number 1, and to the right of this mark 2, 3, etc, respectively on the blocks of the first row. Beginning at the left of the second row, mark 6, 7, 8, etc., or whatever the numbers happen to be, and so continue until all are marked. They can be marked very quickly and easily.

Chop holes just outside of two of the sides of the rectangle, one opposite each line, in order to start the saw, and saw out the blocks each way. If the ice is not too thick, it may be sawed one way and broken the other. But sawing both ways makes neater work. Put the blocks in the ice-house the same way they stood in the pond, and they will fit together very nicely. If there should be any space between them fill with sawdust; pour water over the whole layer and it will freeze sold. Mark out the other layers so that each will break joints both ways with one below it.

It is not necessary that the blocks should be of uniform size, as each will have its own place in the layer.  When all the ice is put in and frozen together, a foot of sawdust on the sides and eighteen inches on the top will keep it through the hottest summer weather. There is no need of an expensive ice-house. Our ice is stored in the corner of a shed. The sides of the shed form two sides of the ice-house. Studs are set up for the other two sides, and loose boards put up against them form the inside, as the sawdust is packed around the ice. In order to get the full benefit of the ice, a refrigerator or ice-box is necessary.

.

A Good and *Cheap Ice-House.

.

It is rather late in the season to talk about building an ice-house, but since the keeping of ice through hot weather is much less of a hard job than is commonly believed, and since water frozen in December is pretty sure to stay for some considerable time, we give the following brief directions for building a *cheap and available ice-house where greater expenditure would not be desirable:

Begin by piling up eight or ten loads of smooth blocks of ice, cut to a size that may be easily handled, under a shed or on the north side of a barn, and cover the whole with sawdust; over this put plenty of straw. Then plank up around the pile to keep all in place. Good drainage for the bottom and good ventilation for the top are both essential, and the first may be obtained by layering a double board or plank floor, held up from the ground by cross places, and the second by putting over the pile a sharp pitched roof, open at the ends.

The first trial may not be a perfect success; the cause of failure, if a failure is made, will be seen and understood, and the second attempt will show conclusively that the ice can be easily and cheaply saved through the entire summer months in any section of our country where ice will make a sufficient thickness to put up.

.

General Notes.

.

In answer to the several inquiries made of us we give the following essential requisites for keeping ice in small quantities for a family where only single boarding is used for the building. By observing these requisites we have never been out of ice, when stored in such a building, with only seven or eight tons stored for daily use through summer and autumn.

.

 Perfect drainage at the bottom, which may be effected by placing the ice on a ten-inch even stratum of sawdust, resting on a floor of narrow planks with cracks between them.

 The square blocks of ice made into a solid pile, with ten or eleven inches space on each side, to be filled compactly with sawdust and trodden down as the pile of ice goes up. If the filling is attempted after the ice pile is completed crevices and openings sufficient to ruin the whole will be left.

 Ten inches or a foot of sawdust on the top of the ice; to be drawn aside while taking up a piece in summer and immediately replaced.

 A free sweep of wind over this top stratum of sawdust through open windows under the projected eaves, or through an opening several inches or a foot wide all around.

.

~ The Boston Weekly Globe of Boston, Massachusetts, on February 2, 1881.

.

*Note: Throughout the Victorian era in United States newspapers, the use of the word "cheap" has a somewhat different connotation than today. Historically, "cheap" was used in a favorable, complimentary way, synonymous with affordable, value for my dollar, excellent price, better quality than I'm paying for, etc. I saw numerous newspaper advertisements from quality, expensive men's clothiers listing end-of-season steep discounts on costly suits of clothes as "cheap prices". I simply can't see an effective marketing team calling their product cheap if doing so wasn't in the best light.
.
.

.
RAILROAD ICE HOUSES to support refrigerator cars
.
.
As the railroads opened distant markets, the challenge of keeping meat and product fresh during shipment was met by filling insulated boxcars with ice. This called for vast amounts of ice at terminals like the South Omaha stockyards and supplemental points along the railroad.

.

In 1890, Swift & Co. obtained 150 acres of land on lakes northwest of Ashland. Adjacent to the lakes they built a 20-room, three-level, 192-by-685-foot ice house as well as a bunkhouse, barn and 10 other support buildings. Each room held 3,000 tons or a total of 60,000 tons of ice in what was termed "the largest storage capacity in the world."

.

Ice harvesting from the lake, whose level was supplemented from Wahoo Creek, began when the ice was 8 inches thick. Horse-drawn ice saws cut slabs 20 by 40 inches which were then moved into the ice house by elevators powered by a steam engine, which also generated electricity.

.

About 20 men had year-round employment to load railroad cars arriving on a ¾-mile Union Pacific Railroad spur, while as many as 400 worked during the January and February harvest season and lived on site. During the summer the lake could be used recreationally for fishing and boating. [bold and underline added for emphasis]


.
.
.
ICE DELIVERY COMPANIES
.
.
.
.
.
.
.
.
.
.
.
.
.
.
.
.

.
TOOLS FOR FAMILY USE with ICE

.
.
.
Invitation
.
If YOU lived in the Victorian-era and needed ice for food management (and for your sweetened tea in the summertime), would you rather put in the work to harvest and store your own ice, or would you be one to find a way in the household budget to afford ice delivery?
Why? Please scroll down and comment.

.
Related Articles
.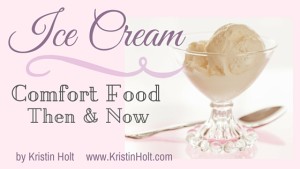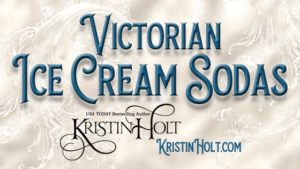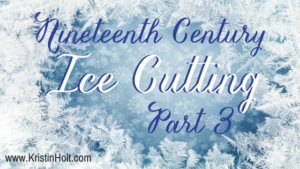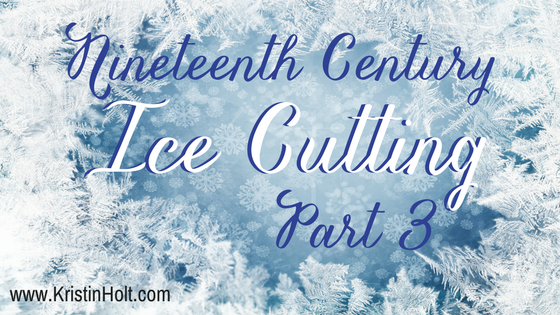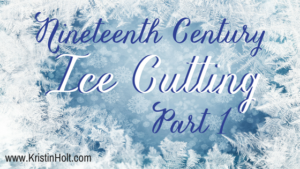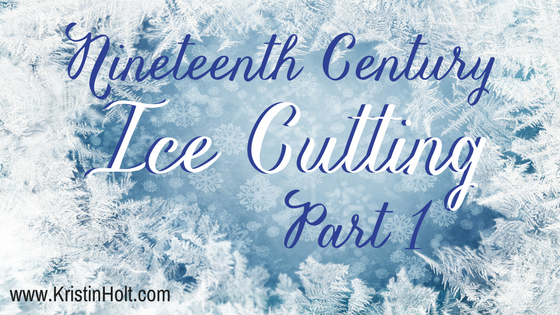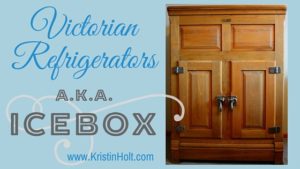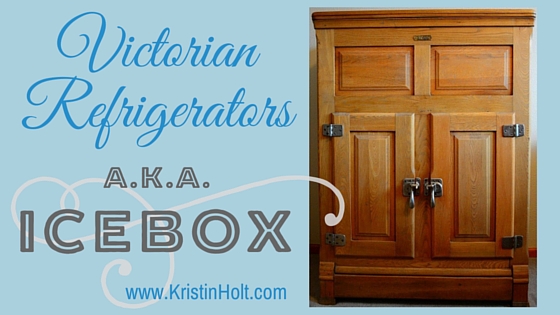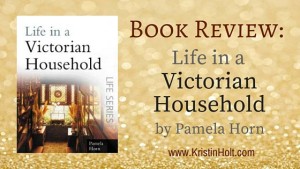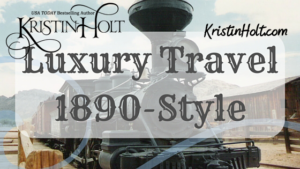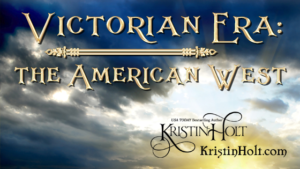 .
Updated May 2022
Copyright © 2016 Kristin Holt LC
Victorian America's Ice Delivery Victorian America's Ice Delivery