Armed Gunmen: Holsters, Braces, and Scabbards
Vintage photography from the Old West era shows that gunfighters, lawmen, bandits, ranchers, men determined to protect themselves (and their families) used a variety of holsters and scabbards, belts and braces. No matter where they stashed their weapons, the object was to make for a quick draw, easy access, and reloading.
.
Armed Gunmen: Holsters, Braces, and Scabbards
.
When U.S. Marshal turned small-town Sheriff, August "Gus" Rose, finally had his turn on center stage (The Marshal's Surrender), I needed to better understand the holsters, scabbards, and other methods of holding onto weapons. The outlaws were prepared for a shootout or showdown. My lawman must be ready.
.
.
VINTAGE PHOTOGRAPHS ~ (and modern recreations)
.
Holsters
.
[Note the wide brim hats–not today's curved Stetson "Cowboy Hats"–in the historic images.]
.
.
.
.
Braces
.
Like braces that held up stockings (garters), braces that emphasized correct posture (men and women), braces that supported feminine hygiene, and corsets (men, women, and children), "braces" (a.k.a. suspenders) were seen as underwear and meant to be covered by a waistcoat (vest) when a man was properly dressed in his "suit of clothes".
Men's pants (trousers) were very high-waisted compared to today's styles. Because men didn't begin to wear belts to hold their pants up (with much consistency–notice the gunbelts are often worn over a man's trouser belt) until after the turn of the century, suspenders continued into the 20th century.
.
.
It makes great sense that men would carry a back-up weapon secreted in a holster beneath their jacket. Whether a derringer holster up their sleeve or a derringer holster rig worn beneath the vest or simply over the shirt, it made for an additional concealed carry. I could see the value of this practice for gunslingers, outlaws, and professional gamblers. And for men traveling. Some, providing protection to self or companions. Some towns required men to turn over firearms to the sheriff upon arrival in town. (Who said one must part with ALL guns?)
It's no big surprise men wouldn't want to be photographed "in their underwear" (see 1st paragraph of this section), nor would a professional gambler want to reveal all of his secrets. Thus it's not easy to find vintage photographs of such rigs. Here are a few modern recreations of nineteenth century holsters.

I'm impressed with the efforts at historically close (if not completely accurate) clothing used for the photographs.
.
This is what inspired Lawman August Rose's spare.
.
Scabbards
.
Note the "holster" for the rifle on a saddle. Reader, meet a "scabbard." Once known as a sheath for knives and swords, "military cavalry and cowboys had scabbards for their saddle ring carbine rifles and lever action rifles on their horses for storage and protection." [Wikipedia: Scabbard]

.
.
Note from Charlie, who commented on this post:
Your "working cowboy" has a Winchester 1892 Rifle, notice the rifle butt plate, also the '73 Winchester has a rooster tail hammer.
.
I've no reason to disbelieve Charlie's expertise. (Thanks, Charlie!)
Please, would anyone else like to help clarify? I'm open!
.
.
PATENTS
Armed Gunmen: Holsters, Braces, and Scabbards

Reloading, at your fingertips…
.
.
Cartridge belts such as the improvement patented in 1877 (image immediately above) are familiar to fans of the American Old West. Belts like that show up on western movies and are plentiful in Old West photographs, such as this one:
.
.
Note from Charlie, who commented:
Range Capt. Junius Peak is sporting a First Model Winchester 1873 Carbine as indicated by the metal band holding the barrel and fore stock together.
.
Many thanks, Charlie! Your expertise is much appreciated.
.

.
The Marshal's Surrender
.
"Gus's Story", The Marshal's Surrender, is the most "gun-intense" book I've written. One would expect a former U.S. Marshal, now employed as sheriff, when facing the bad guys terrorizing his town to use a weapon or two. The violence in this addition to the Holidays in Mountain Home Series fits comfortably in the PG rating. This book is, by all other measurements, a sweet, clean read.
.
.
Related Articles
.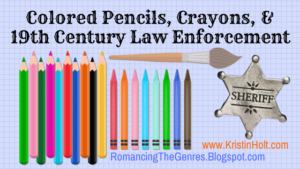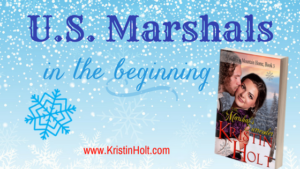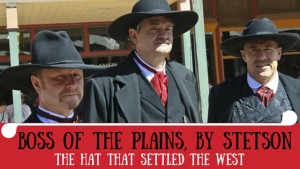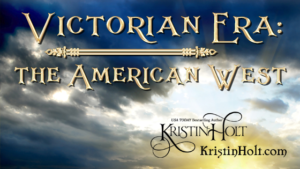 .
Armed Gunmen: Holsters, Braces, and Scabbards
Updated August 2022
Copyright © 2016 Kristin Holt LC