BOOK REVIEW: Wicked Women by Chris Enss
BOOK REVIEW: Wicked Women: Notorious, Mischievous, and Wayward Ladies from the Old West by Chris Enss
.

.
Wicked Women BOOK DESCRIPTION:
.
This collection of short, action-filled stories of the Old West's most egregiously badly behaved female outlaws, gamblers, soiled doves, and other wicked women offers a glimpse into the Western women's experience that's less sunbonnets and more six-shooters. During the late 1800s, while men were settling the new frontier and rushing off to the latest boomtowns, women of easy virtue found wicked lives west of the Mississippi when they followed fortune hunters seeking gold and land in an unsettled territory. Prostitutes and female gamblers hoped to capitalize on the vices of the intrepid pioneers. Pulling together stories of ladies caught in the acts of mayhem, distraction, murder, and highway robbery, Wicked Women includes famous names like Belle Starr and Big Nose Kate as well as lesser known [characters].

.

~ Amazon's Page–Audible Edition of Wicked Women: Notorious, Mischievous, and Wayward Ladies from the Old West, by Chris Enss
.
BOOK REVIEW:
.
Chris Enss is the author of nearly 40 titles unveiling the history of the Old West. This is the fourth title of Chris's I've read and reviewed, I believe. Further, I continually find her books informative, entertaining, thorough, and professional. Anyone who enjoys American history–even superficially–will find her books enjoyable.
.
.
I listened to the audible edition of this fine book. Chris Enss's storytelling methods captivate attention and entertain readers. Beyond the written quality, the narrator's superb presentation added value.
Stories include the life, happenings, memories, and details about one notorious "Wicked Woman." Most importantly, each chapter's details infused life into the tales. To that end, chapters included first-person memories from diaries and subsequent interviews.  Other original sources such as newspaper reports and death certificates enriched the tales.
Each chapter began with a central story as an illustration. As a result, the woman's personality shone vividly. Some told of a tragic demise, while others, a highlight in her life. Wild women in the American West got up to some wild stuff! Gunfights and daring rescues, for instance. Tales expanded with the retelling and yet much true-to-history remained.

Chris Enss consistently finds the most likely truth amid lore and myth. In a similar fashion, she has talent for explaining conflicting historical "facts" while sharing her educated conclusions. 
While I never doubted the content of each chapter, I questioned whether these opening scenes were fictionalized or simply embellished. In one instance, e.g. no one remained alive in the room afterward, I suspect the historical facts were highly embellished.
.
My Goodreads Review of Wicked Women

.
.
Add this book to your Goodreads "To Be Read" (TBR) Shelf:
.

.
.
.
RELATED ARTICLES:
.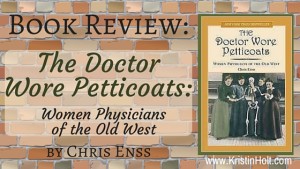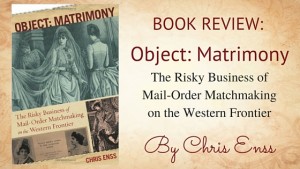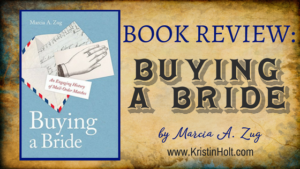 .
My Reviews of Books by Other Authors:
.

.
.
Updated March 2021
Copyright © 2017 Kristin Holt LC
BOOK REVIEW: Wicked Women by Chris Enss