Silver City, Idaho's Ghost Town Cemetery
Silver City, Idaho's Ghost Town Cemetery
.
Note: All photographs taken by Kristin Holt unless otherwise labeled.
.
.
Some might say that visiting pioneer- and frontier-era cemeteries is morbid. I argue that respectfully walking through such places and pausing to read the headstones and ponder on the lives of those who lived in the community is one way to remember them.
I never knew any of these people. Nor have I ancestral ties to Silver City, Idaho. But to walk the streets of their historic town, to consider what life must have been like for them, I can't help but mourn. Why? I'm a mother, too. I feel a kinship with them because, above all else, these were real people. People who lived.
.

.
.
Grave Guards and Arches
.
.
.
.
.
Silver City's Headstones Tell Stories
.
Mother and Child
.
.
This pair, mother (above) and son (below), tell an all-too-familiar tale. Maud Getchell passed away shortly after her 27th birthday. Women bore tremendous risk with pregnancy and childbearing. One has to wonder if her mortality was connected. I wish I'd moved the plants enough to see what year in the 1890's Maud's infant son died. Given the August/September date differences, and the boy living only 8 days, I suppose these losses were not the same summer.
.
.
At the turn of the 20th century, 1 in 4 children died before their 5th birthday. This mortality rate must have seemed promising to parents at that time. After all, just 100 years earlier, over 46% did not live to age 5.
.
Twice the Joy, Twice the Loss
.
This next pair of photographs tells another tale–both joy and sadness. Twin daughters were born in September of 1902. Zelma Elizabeth and Arline Smith were born the same day of the same parents. One died at 2 1/2 weeks of age, the other at roughly 11 months.
.
.
.
All in the Family
.
Family clusters within cemeteries reveal much. Note this pair of expensive marble monuments for father (behind, left) and infant daughter (center front). Surviving inscriptions indicate the Williams family lived in or near Silver City for several years after the loss of their 14-month-old daughter. Her father died in his 54th year. A mining accident? Illness? Injury?
.
.
.
.
At last! An old man! Wm. S. Stevens enjoyed a long life. His headstone records he lived from 1829 through 1898. Sixty-nine years!
This longevity is astounding. Born in 1829, William's life expectancy topped at about 51. Through the mid- and late-nineteenth century, males who survived to age 5 might expect to live only to their mid-forties. Women, on the other hand, faced myriad threats related to pregnancy and childbirth. In 1900, 1 out of 100 American women died because of pregnancy/childbirth.
.
.
Who was Philip?
.
Some markers provide little information. Among the lasting marble monuments, between the numerous markers tagged "unknown," are a few with only a name. Nothing more. No death date, no age. Was Philip Douglas new to town? Might he have been the quiet type that no one knew well?
Someone remembered Philip. Marble markers take time to produce and funds to pay for.

.
.
One Headstone, Two People
.
In contemporary times, dual headstones are common (at least in the American west) for married couples. This vintage stone marker remembers siblings. The stone has worn over time, leaving poor relief and visibility.
Were these siblings lost to illness occurring at the same time? Or had the children perished separately?
.
.
A second double-headstone, this one for Helene Emilia Grete and Albert John Grete (sister and brother) died three years apart. The engraving tells the sad story of children lost at 16 months and 4 years. Parents often had large families for a variety of reasons. Families with many children had more hands to do the farming, further ensuring the survival of all.
.
.
.
A Man of Fourteen Years
.
How I wish I knew Thomas's story. At age 14, Thomas was a considered a man. He certainly did the work of a man (unless a highly unlikely set of circumstances prevailed). Had he been a miner? A teamster? Did he ride shotgun for the stage or ore shipments? What happened?
.
.
Headstones and Footstones
.
Did you know footstones were a thing? Until I visited Silver City's cemetery with other authors steeped in the nineteenth century, did I learn this interesting detail.
.
.
Rock Borders Surround Graves
.
Harry's grave, below, may have been lovingly tended by a family member… a long while ago. Notice the stones that mark the borders of Harry's resting place. The headstone and footstone appear at the expected places.
.
.

.
Related Articles
.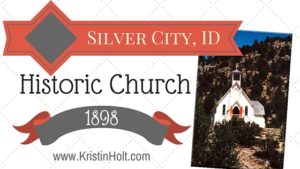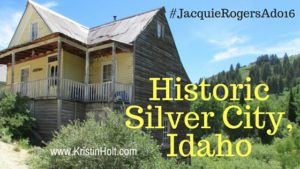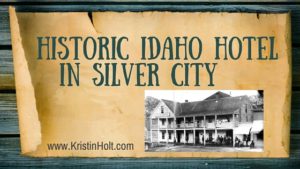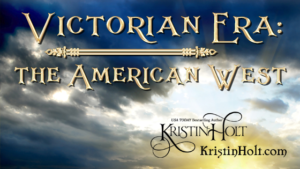 .
Updated April 2022
Copyright © 2016 Kristin Holt, LC
Silver City, Idaho's Ghost Town Cemetery

All images, unless otherwise identified Copyright © 2016 Kristin Holt, LC. Images may be shared as long as this web page is referenced (with a clickable link to this page: https://www.kristinholt.com/archives/6485 ) and credit is properly attributed to Kristin Holt, LC.Save
Save
Save
Save
Save
Save
Save
Save
Save
Save
Save
Save
Save
Save
Save
Save
Save