Historic Silver City, Idaho
Historic Silver City, Idaho
.



.
.
In its heyday Silver city had six general stores, two hardware stores, a tin shop, two meat markets, two hotels, four restaurants, eight saloons, a bakery, a shoe shop, a foundry, a photograph gallery, a brewery, a soda bottling works, two livery stables, a feed store, three drug stores, a jeweler, three blacksmiths, a furniture store and undertaking parlor, two lumber yards, a tailor shop, three barber shops, a newspaper, four lawyers and two doctors and a miner's Union hospital.

.

~ Daytrip Destination: Silver City, Eagle Informer, July 2011
.
.
.
.
.
.
.
Silver City is a ghost town in Owyhee County, Idaho, United States. At its height in the 1880s, it was a gold and silver mining town with a population of around 2,500 and approximately 75 businesses. Silver City served as county seat of Owyhee County from 1867 to 1934. Today, the town has about 70 standing buildings.

.

…Silver City was founded in 1864 soon after silver was discovered at nearby War Eagle Mountain. The settlement grew quickly and was soon considered one of the major cities in Idaho Territory. The first daily newspaper and telegraph office in Idaho Territory were established in Silver City. The town was also among the first places in present-day Idaho to receive electric and telephone service.

.
.
.
.
.
.
.
.
.
.
.
.
.
.
.
.
.
.
1899: The Silver City mining district was the nation's second ranking silver producing area, surpassed only the Comstock load of Nevada.

~Daytrip Destination: Silver City, Eagle Informer, July 2011
.
.
.
.
.
.
.
.
.
.
.
A Fire occurred on Jordan Street on Monday night, nearly opposite the Snug Saloon, which, but for the timely appearance of George Gilmore on the spot, would have destroyed the town in a very short time. A sharp lookout should be kept for fire. We can't always escape, but dilligence [sic] may put off the evil day. Means should immediately be raised and a pipe procured for the waterworks. Every man, woman and child is interested. A fire would turn us all out in the cold.

.

~ Semi-Weekly Tidal Wave of Silver City, Idaho Territory. December 18, 1868.
.
.
.
.
.
.
.
.
.
.
.
.
.
.
.
.
.
.
.
.
Owyhee County, Idaho

.
.
History

.

On December 31, 1863, Owyhee County became the first county organized by the Idaho Territorial Legislature. While Boise, Idaho, Nez Perce and Shoshone counties were organized under the laws of Washington Territory, they were not recognized by the Idaho Territory until February 1864. The original county seat at Ruby City was moved to nearby Silver City in 1867…

.

Owyhee County's history is closely linked to the mining boom that dominated Idaho Territory in the second half of the 19th century. Silver City and Ruby City are among the state's most noteworthy ghost towns from the period. At its height in the 1880s, Owyhee County was among the most populous places in Idaho. Today it is among the least populous, at 1.4 persons per square mile (0.5 per km²).

.
.
Jacquie Rogers's Much Ado About Silver City
.
Why was I in Silver City? To meet up with author Jacquie Rogers, of course!
#JacquieRogersAdo16
.
.
Related Articles
.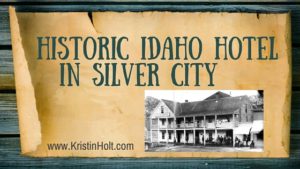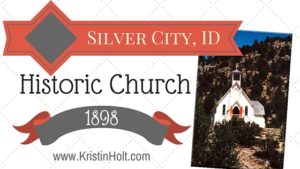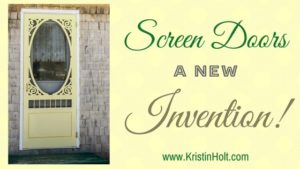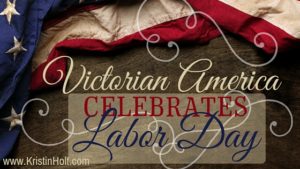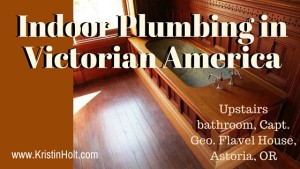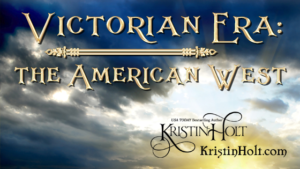 .
.
Updated April 2022
Copyright © 2016 Kristin Holt LC
Historic Silver City, Idaho
.