BOOK REVIEW: It Happened At The Fair
BOOK REVIEW: It Happened At The Fair
.

.
.
BOOK DESCRIPTION: It Happened At The Fair

.
A transporting historical novel about a promising young inventor, his struggle with loss, and the attractive teacher who changes his life, all set against the razzle-dazzle of the 1893 Chicago World's Fair.

.

Gambling everything–including the family farm–Cullen McNamara travels to the 1893 Chicago World's Fair with his most recent invention. But the noise in the fair's Machinery Hall makes it impossible to communicate with potential buyers. In an act of desperation, he hires Della Wentworth, a teacher of the deaf, to tutor him in the art of lip-reading.

.

The young teacher is reluctant to participate, and Cullen has trouble keeping his mind on his lessons while intently watching her lips. Like the newly invented Ferris wheel, he is caught in a whirl between his girl back home, his dreams as an inventor, and his unexpected attraction to his new tutor. Can he keep his feet on the ground, or will he be carried away?

.
.
.
.

.
HISTORICAL TIDBIT: 1893 CHICAGO WORLD'S FAIR OR COLUMBIAN EXHIBITION?
.
The World's Columbian Exposition (the official shortened name for the World's Fair: Columbian Exposition, also known as The Chicago World's Fair and Chicago Columbian Exposition) was a world's fair held in Chicago in 1893 to celebrate the 400th anniversary of Christopher Columbus's arrival in the New World in 1492. The iconic centerpiece of the Fair, the large water pool, represented the long voyage Columbus took to the New World. [Source]
.

.
.
TOP FIVE REASONS IT HAPPENED AT THE FAIR IS ON MY "KEEPER SHELF"
.
1. Sweet, clean, innocent Christian romance where the religious aspect makes the characters who they are without "in your face" religion. I'm Christian and don't dislike religious references. I find Deanne Gist's stories and their Christian element to be subtle, gentle, and far from overboard, thus likely to be well-received by a much wider audience than simply those who seek out Christian Historical Romance.
.
2. Historical Accuracy is superb. Gist chose a setting that required a phenomenal amount of research (the World's Fair, 1893, Chicago). Se also looked outside the more than 600-acre World's Columbian Exhibition Fair Grounds to other historically significant happenings in the United States at that time. Such as the worst financial depression the country had ever seen to that point. I found myself fully immersed in 1893: attitudes toward those 'different' (e.g., deaf and hard 0f hearing), clothing styles, contrast between the "haves" and "have-nots", frequency of illiteracy, society's expectations of 'decent' behavior and "public displays of affection", society's feelings about working women, and so much more. When you read the book (or listen to the audible recording), make sure you read/listen to the Author's Note at the conclusion. Therein Deeann covers her research of the World's Fair, which parts are historically accurate (vast majority) and which parts she took artistic license with (timeline here and there, a few little locations).

.
3. Truly Noble Characters. Cullen McNamara is a fine example of what (most) women wish most/all real-life men could be. Honest. Forthright. Clear image of right and wrong. Determination to protect those weaker than him. Determined to make his own way. Bright and intelligent. Respects his parents. Socially responsible. Helps others when he can. And so much more. I fell hard and fast for Mr. McNamara, and despite his own character arc (all he learned and how he grew through the story), my admiration (and yeah, love) for him grew stronger. Della Wentworth had every bit as much nobility in her character. A woman whose tenderness we see almost immediately as she teaches little children (who happen to be deaf) and the extra loves and affection she gives them as they're away from their parents. As Della made decisions–to help Mr. McNamara, for example–I glimpsed the historical challenges women faced (potential/probable ruination of her career and her reputation) warring with her desire to help, nurture, assist, protect (even a big, strong man like Cullen McNamara). Della won my admiration and affection quickly, and as she deserves a wonderful man like Cullen, I wanted very much to see the pair of them succeed against mounting odds.
.
4. Nothing comes too easily for Cullen and Della. Conflict is a key component of quality fiction. I "enjoyed the journey" in this full-length historical romance. The book is about 434 pages long, and the audible edition listening length is 9 hours, 48 minutes. The joy of romances is knowing, eventually, the two will end up together but seeing how they overcome their seemingly insurmountable (at times) challenges. Cullen and Della faced some doozies! I learned so much about their noble characters through it all. Knowing the specific locations within the Columbian Exhibition that became so important later on in the book, I'll enjoy reading/listening again as to pay even better attention to those locations. A brief list of the conflicts (without spoilers, I hope) include: Cullen's almost-fiancee at home, his severe environmental allergies, the elder Mr. McNamara's financial situation, Cullen's automatic fire sprinkler systems aren't selling, Cullen's hearing is fading fast… and he's not well-received by his competitors. Della suffers from a traumatic experience in childhood (lost in a grain field), fear of heights, and her father has warned her that many men are unscrupulous–and she is in danger any time she's not surrounded by female coworkers. This list just scratches the surface! Setbacks come along in a pacing that felt 'just right', leaving me as heartbroken as this young pair when all their hard work failed to pay off… and all the more rewarding when it finally does!
.
5. A prime example of Romance without Sexual Content. As an author of sweet (wholesome) western historical romance, I can't help but pay attention to the development of the romance in books I read/listen to. My honest opinion is that Gist did a superb job showing a natural, well-paced development of affection and genuine love between Cullen and Della, without sexual content. Yes, there is sensual content–those sweet, tender feelings of falling in love, appreciation for the physical (and inner) beauty of the other, kisses to curl your toes, the hyper-awareness so much as a touch of hands can bring. My heart ached right along with Cullen as he found himself (honorable man that he is) wondering how on earth he could offer his heart to Della, knowing he'd be hard pressed to support her (as honorable men do support their wives and children). Della's reactions to Cullen as a physically and emotionally attractive man were spot-on. This book had such depth in the romance department!
.
.
.
.
.
.
BOOK FORMATS
.
It Happened at the Fair is available from Amazon for Kindle, hardcover, paperback, and Audible (audio). (Used hardcover editions, from 1¢ [+$3.99 shipping] on Amazon) (Used paperback editions, from 1¢ [+$3.99 shipping] on Amazon)
The title is also available from Barnes & Noble for Nook, hardcover, paperback, and unabridged CD (audio).
The audio editions are narrated by Amy Rubinate, whose interpretation of Cullen's South Carolina drawl (a manly man if there ever was one) and Della's Pennsylvania, well-educated lady's tone were both well presented. I've listened to Amy Rubinate perform other titles, but this is my favorite thus far.
.
.
.
OTHER BOOKS BY DEEANNE GIST
.
To date, Deeanne Gist has 13 books listed for sale on Amazon.com–many of them translated into additional languages. I've fallen in love with her storytelling, historical accuracy, attention to detail, and captivating characters. Deanne creates heroes I can fall in love with and heroines who deserve these honorable men. I own several other Gist titles, and have thus far reviewed one other, Fair Play.
.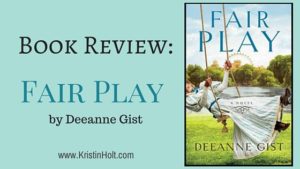 .
.
MORE ABOUT DEEANNE GIST
.
Deeanne Gist has rocketed up the bestseller lists and captured readers everywhere with her very original, very fun historical & contemporary love stories. Add to this four RITA nominations, two consecutive Christy Awards, rave reviews, and a growing loyal fan base, and you've got one recipe for success.

She has a very active online community on her website at www.IWantHerBook.com and at www.facebook.com/DeesFriends. [Source]
.
Deeanne's official website: IWantHerBook.com
.
See my review on Goodreads, here.
.
Note: Just in case anyone wonders if Deanne is my sister, or if I'm otherwise motivated to promote her books, the honest truth is I've never met her. We've never had so much as an email conversation. I'm not on her "Street Team". I have zero motivation to promote her works beyond the fact I enjoyed them as a reader, and believe others with similar tastes will enjoy them too.
.
.
Related Articles
.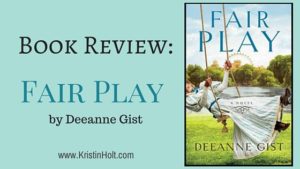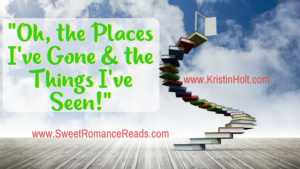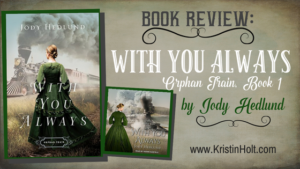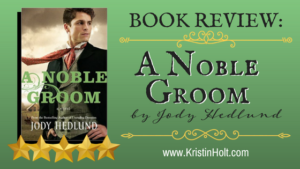 .
.
Updated December 2021
Copyright © 2016 Kristin Holt LC