Vintage photography from the Old West era shows that gunfighters, lawmen, bandits, ranchers, men determined to protect themselves (and their families) used a variety of holsters and scabbards, belts and braces. No matter where they stashed their weapons, the object was to make for a quick draw, easy access, and reloading.
.
When U.S. Marshal turned small-town Sheriff, August "Gus" Rose, finally had his turn on center stage (The Marshal's Surrender, release date 12-20-26), I needed to better understand the holsters, scabbards, and other methods of holding onto weapons. The outlaws were prepared for a shootout or showdown and my lawman needed to be just as ready.
[Note the wide brim hats–not today's curved Stetson "Cowboy Hats"–in the historic images.]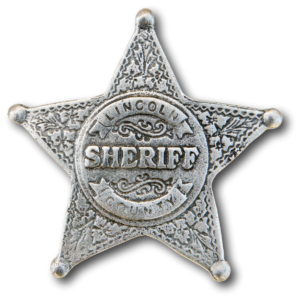 VINTAGE PHOTOGRAPHS ~ (and modern recreations)

Holsters
Braces
Like braces that held up stockings (garters), braces that emphasized correct posture (men and women), braces that supported feminine hygiene, and corsets (men, women, and children), "braces" (a.k.a. suspenders) were seen as underwear and meant to be covered by a waistcoat (vest) when a man was properly dressed in his "suit of clothes". Men's pantaloons (trousers) were very high-waisted compared to today's styles. Because men didn't begin to wear belts to hold their pants up (with much consistency–notice the gunbelts are often worn over a man's trouser belt) until after the turn of the century, suspenders continued into the 20th century.
It makes great sense that men would carry a back-up weapon secreted in a holster beneath their jacket. Whether a derringer holster up their sleeve or a derringer holster rig worn beneath the vest or simply over the shirt, it made for an additional concealed carry. I could see the value of this practice for gunslingers, outlaws, professional gamblers, men traveling and needing to provide protection, towns that required men to turn over their firearms to the Sheriff upon arrival in town (who said you had to part with ALL of your guns?).
It's no big surprise men wouldn't want to be photographed "in their underwear" (see 1st paragraph of this section), nor would a professional gambler want to reveal all of his secrets, so it's not easy to find vintage photographs of such rigs. Here are a few modern recreations of nineteenth century rigs to secure hand guns within easy reach.
I'm impressed with the efforts at historically close (if not completely accurate) clothing used for the photographs.
This is what inspired Lawman August Rose's spare.
Scabbards
Note the "holster" for the rifle on a saddle.
PATENTS
Reloading, at your fingertips…
Cartridge belts such as the improvement patented in 1877 (image immediately above) are familiar to fans of the Old West. Belts like that show up on western movies and are plentiful in Old West photographs, such as this one:
.
"Gus's Story", The Marshal's Surrender, is the most "gun-intense" book I've written. One would expect a former U.S. Marshal, now employed as a Sheriff, when facing the bad guys terrorizing his town to use a weapon or two. The violence in this addition to the Holidays in Mountain Home Series fits comfortably in the PG rating. This book is, by all other measurements, a sweet, clean read. This New Release is available for preorder at the present. Release day is just 3 days out! Coming exclusively to Amazon (at least at the present), this title is just 99¢ to preorder and will increase to the regular price of $2.99 shortly after release. If you intend to buy it (rather than borrow as a kindleunlimited read with your paid subscription), you might want to pick it up while it's 2/3 off.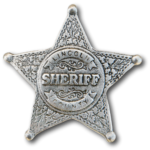 .

.
Famous Nineteenth Century Gunsmiths Colored Pencils, Crayons, & 19th Century Law Enforcement New Release: THE MARSHAL'S SURRENDER (entire opening scene!) Weather as a Fictional Character: The Marshal's Surrender U.S. Marshals: In the Beginning Book Description: The Marshal's Surrender Stetson's Boss of the Plains vs the Bowler–on Sweet Americana Sweethearts Old West Shootout–With a Rattlesnake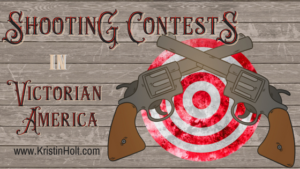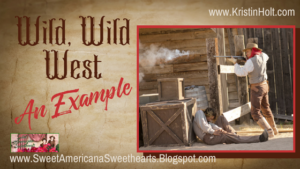 Copyright © 2016 Kristin Holt LC