The Holidays in Mountain Home Series is an ever-growing list of STAND-ALONE titles that may be read in any order. Each title within the series varies in length, are set in the fictitious community of Mountain Home, Colorado (in the late 19th century), and involve a gently overlapping cast of characters.
In Chronological Order:
Courting Miss Cartwright (Rocky & Felicity), 1879
Book 5, Founder's Day NOVELLA
This Noelle (Phil & Caroline), 1881
Prequel: Book 0.5, Christmas NOVELLA
The Gunsmith's Bride (Morgan & Elizabeth), 1885
Book 6, Independence Day NOVELLA
Unmistakably Yours (Hank & Jane AND Oscar & Ina), 1887
Book 8, Harvest Festival NOVEL
Home for Christmas (Hunter & Miranda), 1898
Book 1, Christmas NOVELLA
Maybe This Christmas (Luke & Effie), 1899
Book 2, Christmas NOVELLA
The Witching Eve (Gus & Noelle), 1900
Title 7, Halloween SHORT STORY
The Marshal's Surrender (Gus & Noelle), 1900
Book 3, Christmas NOVEL
The Drifter's Proposal (Malloy & Adaline), 1900
Book 4, Christmas NOVELLA
.
~ for more information, click on any title ~
.
.
.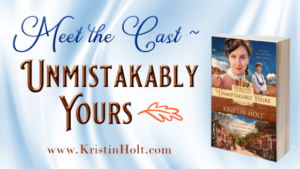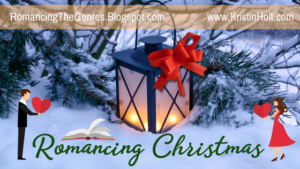 Copyright © 2017 Kristin Holt LC