BOOK REVIEW: Getting Book Reviews by Rayne Hall
BOOK REVIEW: Getting Book Reviews by Rayne Hall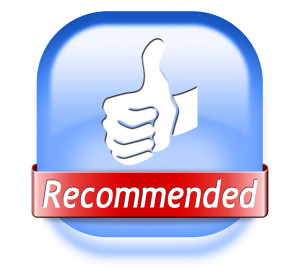 .
Is this title ONLY for authors?
.
Primarily, yes

, but I can think of ten legitimate reasons why this book isn't just for Authors:
READERS WILL…
 … understand how to work with their favorite authors–and obtain FREE Review Copies for their reading pleasure, BEFORE the books are available for sale!

 … gain a clear understanding of the value of every single review they post on Amazon, Goodreads, and beyond.

 … discover an easy-peasy template for review writing.

 … understand, clearly, what constitutes an ethical review–and might feel more comfortable!

 … learn their key role in the success of an individual book…

 –and the success of that book's author.

 … might discover at least one new book review site (I did!) to inform their own purchases…

— and provide one more place they can leave reviews. (When you've fallen in love with a book, don't you want to tell the world?)

 … understand the disaster of "Fake Reviews". They'll know how to spot them to inform their own buying choices, as well as avoid accidentally looking like a "FAKE", even though they read the book.

 … better understand their favorite authors' promotions, especially Review Copies (a.k.a. Advance Review Copies [ARC])
.
Pick up this informative non-fiction title here!
.
.

.
REVIEW:
.
5 stars!
Rayne covered every real method I've read about from various industry leaders, and some I hadn't. This title is thorough without covering the subject to excess. This is a title I'll reread and refer back to.
Each chapter includes informative content, followed by sections: What Not To do, Advantages of This Method, Disadvantages, Mistakes I Made and Learnt From, and sometimes sections like The Wrong Way–Typical Scenario, What To Say, What NOT To Do, and Is This Permitted And Ethical?
.
Table of Contents
(How can you go wrong with coverage like this?)
.
ONE: At the end of the book, ask your reader to review
TWO: Ask Beta Readers and Critiquers
THREE: Ask Friends and Family
FOUR: Ask Your Fans and Followers
FIVE: Approaching Book Bloggers
SIX: Approaching Amazon Reviewers
SEVEN: Never Pay for Reviews
EIGHT: Think Twice Before Swapping Reviews
NINE: Caution with Review Circles
TEN: Virtual Book Tours
ELEVEN: Book Review Agencies
TWELVE: General Product Review Agencies
THIRTEEN: Giveaways
FOURTEEN: How to Send Books
FIFTEEN: How to Respond to Book Reviews
SIXTEEN: How to Get Positive Reviews
SEVENTEEN: Why Negative Book Reviews Can Boost Sales
EIGHTEEN: Negative Reviews Which Have Nothing To Do With Your Book
NINETEEN: Funny Negative Book Reviews
TWENTY: How Other Authors Get Book Reviews
.
TEN LEGITIMATE REASONS WHY THIS BOOK EMPOWERS AUTHORS:
.
 Rayne's examples cover

virtually every known avenue

…
 … and does so with concise, clear language.

Easy

, instructive, and informative

reading

.

 Consequences (good and bad) will help you

make the best decisions

for your business.
 

Avoid

fields booby-trapped with numerous scams!
 Book reviews are only as good as their

quality

. As not all review sources are created equal, learn to discern the BEST!

 Help to aim for the

highest ROI

(return on investment).
 Chapter 20 contains

methodology from numerous successful authors

, giving details!

 Honest, bald

truth

about what works, and what is ineffective

will inform YOUR choices

.
 How-To's, Warnings, and Disclosures will

save you significant money

… you need not learn the hard way.
 

Save time

learning what doesn't work; Rayne's disclosures outline what methods prove time-consuming for low ROI.
 

–BONUS TIP–

In the space of a 1 or 2 hour read,

understand where to begin

, what avenues appeal to YOUR personality, and know how to implement the idea with greatest success, lowest cost, while avoiding pitfalls.
.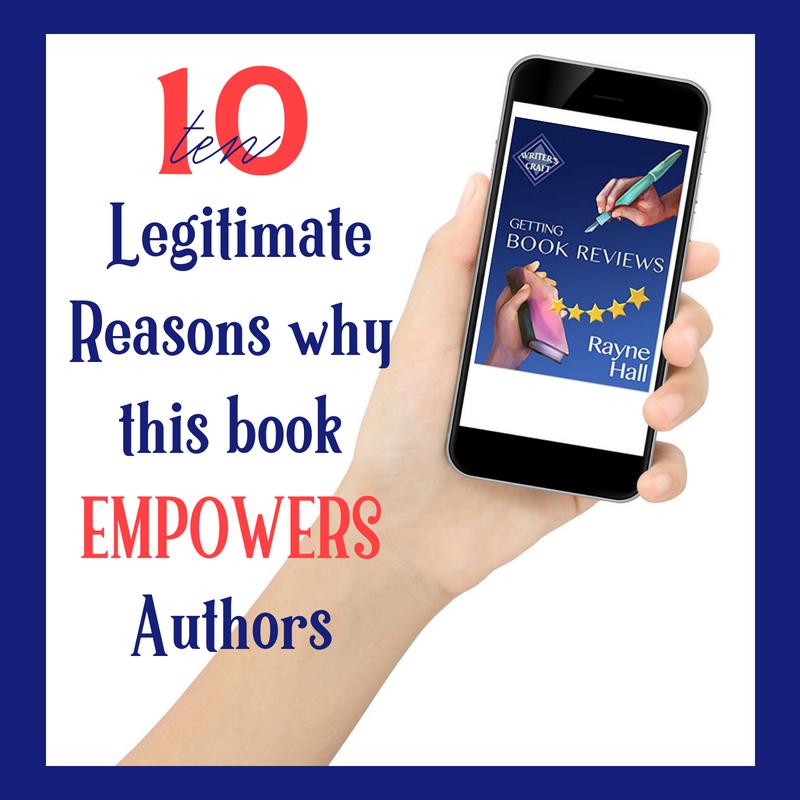 .

.
Other Reviews:
.
What do other reviewers have to say? (about Getting Book Reviews by Rayne Hall)
.

.
GET YOUR OWN COPY:
.
DISCOVER THE REST OF RAYNE HALL'S Writer's Craft Series:
Bundles:
Also available as a FREE READ with your kindle unlimited subscription!

.
TWO are available as an audible edition!
.
Individual Titles:

(almost all are available with kindle unlimited; almost all are available in both kindle edition and in paperback)

.

.
Who is
Rayne
Hall
?
.
.
Rayne Hall is a fantasy and horror writer, editor of the Ten Tales anthology series and author of the bestselling Writer's Craft series. Her short stories have been published in many anthologies, and some of her books have been translated into several languages.

.

She has lived in Germany, China, Nepal, Bulgaria and Britain. A trained publishing manager, she has worked (sometimes at the same time) as a museum guide, investigative journalist, magazine editor, adult education teacher, tarot reader, and belly dancer.

.

She loves walking, reading, gardening and training cats.

.

If you're a writer, subscribe to her newsletter, and she'll send you a workbook 'Grow Your Unique Author Voice' http://eepurl.com/boqJzD.

.

Here's her website: raynehall.com. If you're a writer or reader and follow Rayne on Twitter, she'll probably follow you back. https://twitter.com/RayneHall

.
.

.
More Book Reviews of books for Writers:
.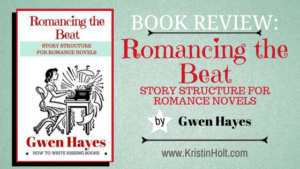 Updated January 2021
Copyright © 2018 Kristin Holt LC
BOOK REVIEW: Getting Book Reviews by Rayne Hall