Nineteenth Century Mail-Order Bride SCAMS, Part 11
Nineteenth Century Mail-Order Bride SCAMS, Part 11
.
A parade through historical newspapers taking a look at the wild and colorful history of one Charles H. Rowan, proprietor of a matrimonial agency in Milwaukee, Wisconsin in the late 1890's. He was accused, arrested, tried, found not-guilty, allegedly bribed government officials, retried… and the story doesn't end there.

.
.
Charles H. Rowan is in trouble, accused, arrested, tried.
.
.
.
Apparently that didn't scare Mr. Rowan into behaving.
.
.
.
Six months later, jury returned a verdict of acquittal.
.
.
.
But just because a jury determined he wasn't guilty (then) that didn't mean he was free…
.
.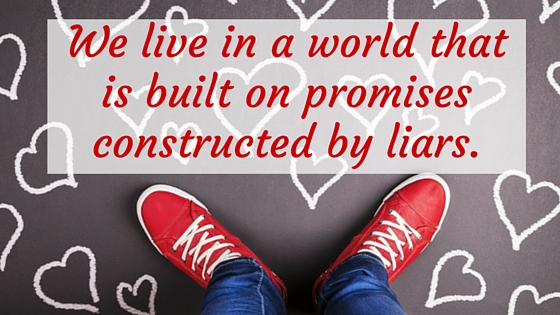 .
.
Having Rowan behind bars didn't mean no one had trouble…
.
.
.
In case you're feeling sympathy for Mr. Rowan, I'll share a snippet of an update on the trial:
.
"Several young women whose names were on the list of the agency were on the stand and testified they did not give their names to Rowan."

.

~ Logansport Pharos-Tribune of Logansport, Indiana on May 28, 1899
.
.
Lonely hearts near and far apparently had not heard of the probable crooked businessman's doings and cancellation of the establishment…
.
.
.
Or that the authorities were done taking a look…
.
.
.
Now Mrs. Rowan appears to be "in business", too… but not for brides. I wouldn't trust her. Would you? And check out the latter half of this notice: apparently Mr. Charles Rowan believes he'll never be found guilty…
.
.
Notice in the above article, Mr. Rowan was reputed to have made $100,000.00 (in 1899 dollars) in his matrimonial business.
.
"$100,000 of 1899 dollars would be worth: $2,857,142.86 in 2015."

.

Source: Dave Manuel Inflation Calculator

.
.
Rest assured previous witnesses were not done trying to do their civic duty…
.
.
.
And then… Charles H. Rowan shows up as having been tried on multiple counts of mail-order fraud (this time for pills billed as curing deafness) in the 1880's. And yeah, we're talking about the same guy (despite the few abbreviations used) as the correct year and government official's name that he'd allegedly bribed.
.
.
.
.
Apparently Rowan's first time around with the jury yielded a guilty charge for attempt to bribe a government agent–but due to a technicality, he was granted a second trial.
.
.
.
What finally became of Charles H. Rowan? I couldn't believe this! I would've had to have sat on the jury, myself (never would have happened for an adult woman at the turn of the century, though), heard and handled every bit of evidence… how on earth was Charles H. Rowan acquitted?
.
.
.
Apparently Charles H. Rowan did just as he told a reporter he'd do– he went back into business as a matrimonial agent. Here's an advertisement from February 1903, showing him as the agent:
.
.
.
Simply studying about the havoc wrought by one Charles H. Rowan makes me cringe. My blood pressure's up just thinking about his 2 decades (minimum) causing trouble through the mail, wringing money out of people who trusted him to be what he presented himself to be. If the man–and his wife–successfully defrauded so many selling "cures" and matrimonial introductions, what else did they successfully and fraudulently sell through the mail?

.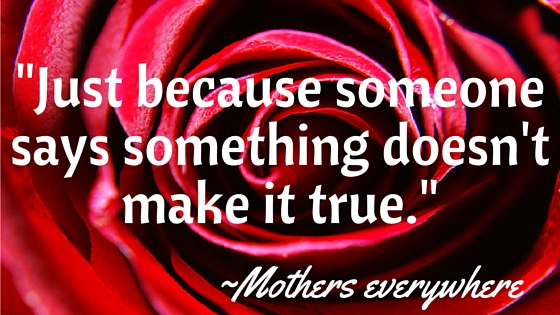 .
I might be wrong. It's possible this slice of Charles H. Rowan's life has led me to believe the man guilty as sin. After all– just because someone said so doesn't make it true.
.
Invitation
.
What do you think of the case of Charles H. Rowan?
Do you see the bits and pieces of his timeline differently than I do? I'd love to hear your thoughts. Please scroll down and leave a reply.
.
.
Related Articles
.
Up Next!
Nineteenth Century Mail-Order Bride SCAMS, Part 12:
THE FINAL ARTICLE IN THE SERIES.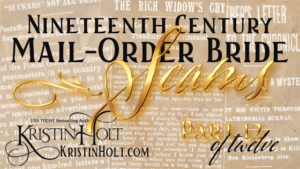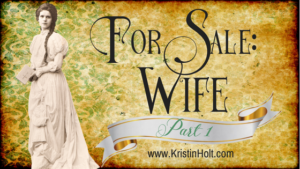 .
The Rest of the Series
.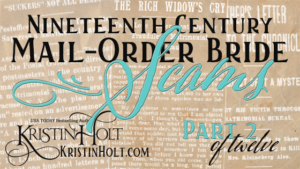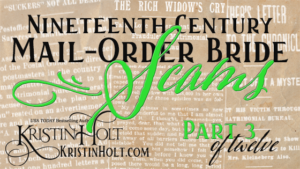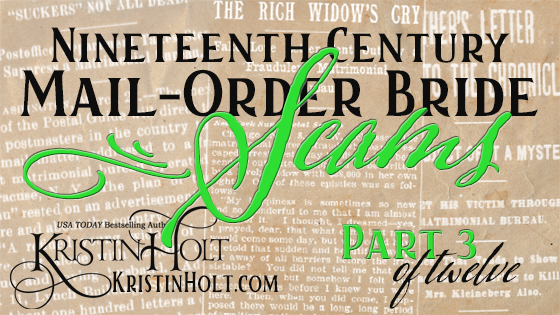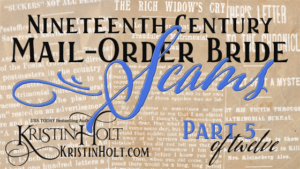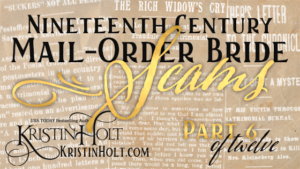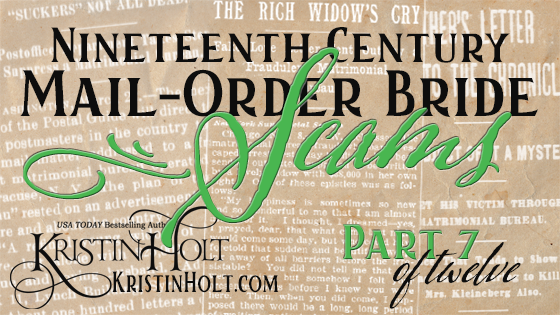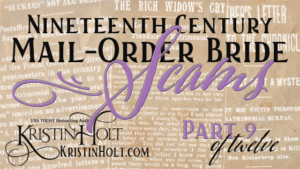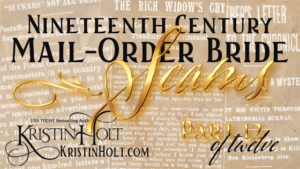 .
Updated June 2022
Copyright © 2016 Kristin Holt LC
Nineteenth Century Mail-Order Bride SCAMS, Part 11