Styling Ladies' Hair, American 19th Century
My mother-in-law once told me, "a woman's hair is her crowning glory".
Not a perfect quotation of the book of Corinthians I, but close.
But if a woman have long hair, it is a glory to her…

1 Corinthians 11:15, King James Version
Hence the gold crowns on the background of this article's main image. And the fact that Victorian women (at least those not slaving away in factories or plantations) took their hair seriously. Not only did they grow it to remarkable lengths, they paid good money to have it styled either at home or at a parlor/salon for special events–and even "just because".
.
Ladies' Hairdressing Fashions
.
Dressing the Hair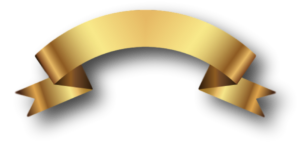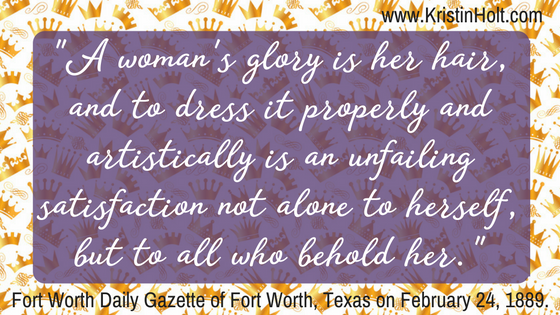 .
Woman's Hair; Instructions: The "Hading" Coiffure

Related Articles
.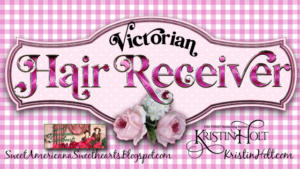 19th Century Earrings: Fact or Fiction? Freckles, Complexions, Cosmetics, and Victorian Beauty ConcoctionsFalse Beauty Spots Old West Bath House Old West Bath Tubs Hair Indicative of Character Victorian Ladies' Hairdressers Victorian Hair Augmentation Victorian Curling Irons L-O-N-G Victorian Hair Old West Barber Shop Old West Barber Shop Haircuts Victorian Era Men's Hairstyles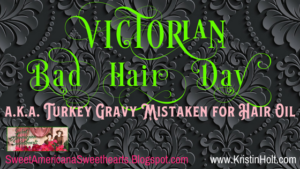 .
Copyright © 2016 Kristin Holt LCSave
Save
Save
Save
Save