Sugar Cookies in Victorian America
Sugar Cookies are an American favorite. Anyone who's visited one of the new-and-popular cookie joints popping up across America knows that a fancy sugar cookie is always on the list. Despite the cookie's popularity today, Americans have been baking and enjoying "sugar cookies" since well before the 19th century. In fact, "Sugar cookies," wrote Mobile Cuisine (immediately below) have a lengthy historical background." Works for me. Hold on tight, while I share some of the coolest, most fascinating stuff about Sugar Cookies in Victorian America.
.
Historical Background
Sugar cookies have a lengthy historical background. The origins of cookies date back to the 7th century in Persia, along with the cultivation of sugar.

The sugar cookie as we know it today was created by Protestant settlers in the Nazareth colony of Pennsylvania in the 1700's. They baked their cookies in the shape of a keystone, the state's symbol.

The first sugar cookies weren't called by this name. When word started spreading throughout Europe in the 17th century about these tasty desserts, and later when they were introduced to the Americas, some entertaining terms were employed to describe these small treats. After all, this child-sized indulgence deserves a few whimsical appellations like jumbles, jumbals, crybabies, plunkets and gemmels. Early cookie recipes that probably morphed into the modern sugar cookie were called gimblettes in France and cimbellines in Italy, too.

source: Mobile Cuisine
.
Spices and Flavorings
This next snippet fascinates me beyond measure, as it encapsulates the Victorian-American attitude about spices, plain cookies, "health foods" and so much more. So worth a careful read, especially for those of us who are beyond fascinated about the day-to-day life and general societal attitudes about life in the 19th century United States.
.
.
If you're looking for a detailed history of (sugar) cookies, see What's Cooking America. Or read all of David Walbert's fascinating page, A Brief History of the Sugar Cookie. Sugar Cookies in Victorian America.

.
July 9: National Sugar Cookie Day
.
.
Today, July 9th, is National Sugar Cookie Day! Yay! Someone else thought sugar cookies important enough to celebrate and make an annual day's focus. What better day to combine two things I love? Okay, make that three. First, I LOVE sugar cookies (and I love sugar). Second, I can be a patriot and love national days as well as the next person. Lastly, (here's the BIGGIE) where sugar cookies and HISTORY connect, I want to be.
.
19th Century Sugar Cookie Recipes
.
As explained by Mobile Cuisine and by David Walbert, above, the sugar cookie wasn't always known as such. Other names were employed throughout the 19th century: jumbles, jumbals, "cookies" (originally meant a 'plain', sweet cake), crybabies, plunkets, etc. Note that my sampling of vintage recipes from publications of the day support these reports.
Note: I've listed the recipes in chronological order, starting with the oldest.
.
.
.
.
.
.
Mrs. Pratt's Currant Jumbles ~ 19th Century Cookies that are essentially sugar cookies…
.
.
.
.
Vintage Cookie Cutters
.
Roll and Cut



.
As we've learned in previous articles about Victorian-American cookies, virtually all (that I've come across) were rolled out before cutting. Even oatmeal cookies were rolled. "Drop"-style cookies, or rolling dough into a ball to form uniform round cookies does not appear in recipes until turn of the century (year 1900). See the sampling of vintage cookie cutters, below.
So, sad but true, this gorgeous photo of mouthwatering sugar cookies might be a 20th century specialty rather than a truly Victorian recipe:
.
.
Cutters
.
Don't they look good? I'm a serious sugar cookie fan. So, now, off to vintage cookie cutters! Don't they look fun!? And alternately a little hard to turn out perfectly shaped cookies? Look at those tight tulip peaks on the flower's upper edge. (Come to find out from various reading online, the fine little corners of vintage cookie cutters weren't a problem; dough was dryer, heavier, and stiff. Would cut and release the tin cutter without breakage.)
.
Note: Tulip cookie cutter has a finger hole allowing cookie cutter to be pulled out of rolled dough without a handle.

.
.
.
.
For contrast, a Jumbles Recipe for Drop Cookies (at turn of the century!)
.
.
Kristin Holt's Scrumptious Soft Sugar Cookie Recipe
.

.
Savable! Downloadable! Printable! Pinable! Sharable!
For your ease, and to best meet your needs, I'm sharing this recipe in two ways: First, a cute sharable image, below. Save. Share on social media. Use it on your iPad in the kitchen. Second option: Click on the blue labeled link and download a one-sheet (8.5×11-inch normal paper) PDF you may save, print, share, forward, and add to your personal recipe file.
.
A PDF of Recipe to Save, Download, Print, Share…
.
Kristin Holt's Soft Sugar Cookies Recipe
.
This recipe is my absolute favorite. Anyone who says "sugar cookies are plain" is downright uninformed. This recipe is rich with real dairy butter, modern sour cream (not your Victorian sour cream), and cream-cheese frosting. Flavored with both vanilla and almond, this cookie is to die for! One of their BEST features is the flavor and quality of cookie improves with age. So when baking for an event, it's easy to prepare by baking a day or two in advance. We've had an amazing experience with keeping these cookies after baking and frosting, with wax paper between layers, in a tight-fitting plastic container (like a Rubbermaid or Tupperware "box" [flat-bottomed and square sides]). This surprisingly good sugar cookie stays delicious for about a week when signs of staleness finally appear.
.
An Image of Recipe to Save, Pin, Download, Forward…
.
Sugar Cookies in Victorian America

Pictures of Kristin's Cookies, decorated!
.
.
.
.
By the way, I've shared FOUR other personal cookie/cookie bar recipes. Here they are!
.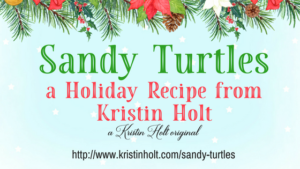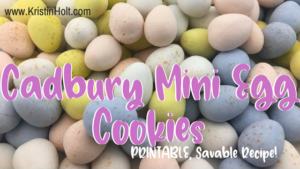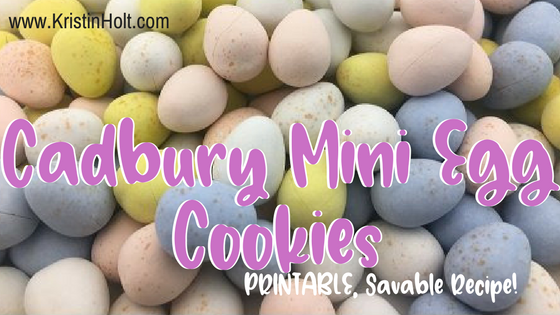 .
What about Chocolate Chips?

.
Chocolate Chip cookies weren't a thing until invented in 1937 by Ruth Graves Wakefield (1905-1977), of Whitman, Massachusetts, who ran the Toll House Restaurant. This historical tidbit surprises me, still, as my research of the history of chocolate in the United States verifies many production companies well before the 20th century.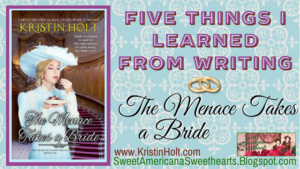 .
Related Articles
.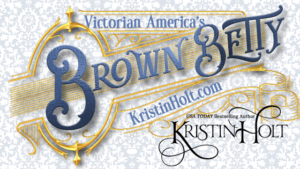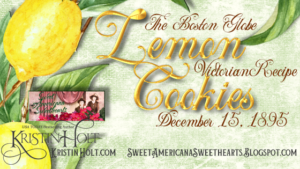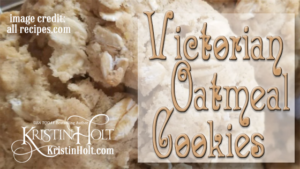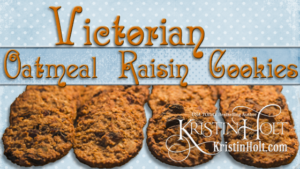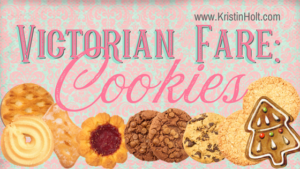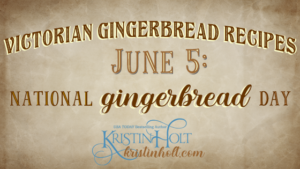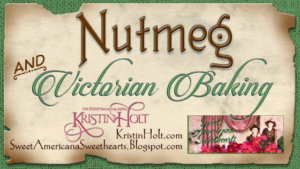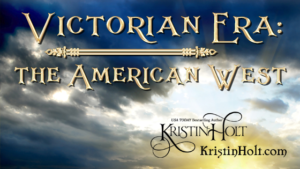 .
This love of Sugar Cookies in the Victorian Era (and today) brought to you by Kristin Holt, author of sweet romances set in the Victorian-era American West
.
Updated July 2022
Copyright © 2019 Kristin Holt LC