For the Love of Victorian Oatmeal Cookies
Today, April 30, is National Oatmeal Cookie Day. That's one reason to spread the yumminess that is homemade (or potentially so) cookies with the texture and depth of flavor that is the blend of spices, butter, rolled oats, and raisins. And sugar. Brown and white. Victorian Oatmeal Cookies.

Deliciousness! Oatmeal raisin cookies. They're my first pick on a cookie buffet (yes, cookie buffets are indeed a thing). My first choice is oatmeal raisin long before chocolate chip, and second only to my own homemade iced sugar cookie. I've baked cookies with ever-improving recipes since Mom first allowed me to bake without supervision. (And required me to leave the kitchen at least as clean as I found it. That part bugged me.)
You might say I'm a bit of a connoisseur of homemade cookies. Thus my reasons for clarifying just how history became warped about when oatmeal cookies came to be. And why folks resisted trying them. (The resistance part will come in another post.) Victorian Oatmeal Cookies

When was the first Victorian Oatmeal Cookie?
A popular theory for the origin of oatmeal raisin cookies is that they descended from Scottish/British oat cakes. In wartimes, soldiers would carry oat cakes to battle with them for boosts of energy during battle. The first recipe for these babies was written by Fannie Merritt Farmer in 1896.

.

Source: Where 7 of America's Favorite Cookies Originated (Spoon University)
.
…we'll find that nearly everyone on page 1 of Google agrees. Fannie Merritt Farmer and her 1896 publication: The Boston Cooking-School Cook Book is "the first printed recipe for oatmeal cookies."
.
.
.
Wikipedia, where many of us turn in absence of volumes of Encyclopedias in book form, states the same:
The first recorded oatmeal cookie recipe was published in the United States by Fannie Merritt Farmer in her 1896 cookbook, the Boston Cooking-School Cook Book. While Farmer's original recipe did not contain raisins, their inclusion grew more common over time, due in part to the oatmeal raisin cookie recipes featured on every Quaker Oats container beginning in the early 1900s. (emphasis added). Source: Wikipedia- Oatmeal Raisin Cookie
These two citations are far from alone. Google "first recipe oatmeal cookies" and you'll see.
.
I Disagree: Fannie Merritt Farmer was NOT first to publish an oatmeal cookie recipe…
…not in cookbooks nor in newspapers in the United States of America.
I've located 14 published recipes (United States vintage newspapers and cook books) PRIOR to Fannie Merritt Farmer's in 1896. See the chronologically listed clippings, below. Each contains the name of the newspaper or cook book (correct Victorian spelling of this now-compound word), along with publication date.
.
Victorian Oatmeal Cookies ~ Recipes in order of publication date, beginning in 1883 and concluding in 1896
1880s
This particular "notice" made its way around syndicated (?) newspapers in the late autumn of 1883. Here's among the earliest my particular newspaper search engine located: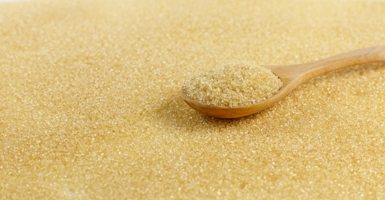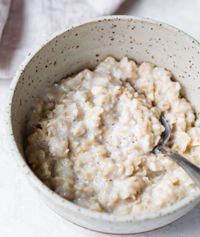 1890s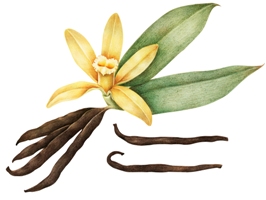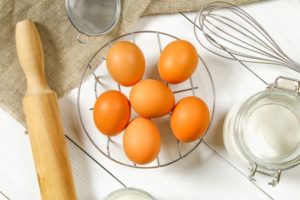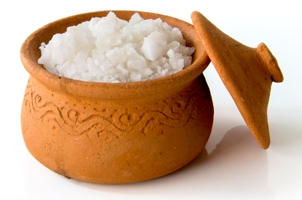 1896
Mrs. Farmer's Famous Oatmeal Cookies Recipe
.
The historical truth: oatmeal cookie recipes were in use, shared among homemakers, and published long before Fannie Merritt Farmer's 1896 publication.
How did History (mistakenly) favor Fannie Merritt Farmer, and remember her (erroneously) as FIRST?
That seems to be the question of the day. At least for me.
The best I can discern, working with now dubious information online (Just because somebody says something or posts it online doesn't–cannot–make it true), name recognition paid off for the knowledgeable, skillful, and justly trusted woman. She knew kitchens inside and out. She had the practice and skill necessary to be the BEST in her field (educating women to be superior cooks).
If there's a better explanation, I haven't found it. What do you think? (Scroll down and comment– do you agree? disagree? Have you found enlightening information from original sources? We'd love to hear!)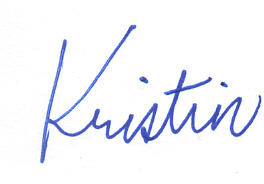 .
Up Next!
Given the history of oatmeal in the United States and her Victorian Melting Pot, the attitudes about oats and oatmeal made for a rough beginning. No wonder cookies with oats as a primary ingredients showed up when they did.
Why did it take Victorian bakers SO long to put raisins (which they put in nearly everything else) in their oatmeal cookies?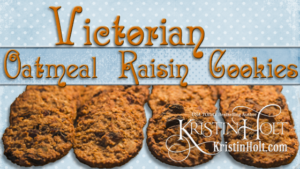 .
P.S. Important Cookie Baking Details for the Victorian-era Baker
Please take note of a few elements illustrated in the many recipes posted in this article:
Cookies in mid- to late-nineteenth century were rolled and cut with rare exception. Note that the "drop" form of putting cookies on the baking pan is shown only once in these fifteen recipes.

Note the absence of instructions. According to Wikipedia, Mrs. Farmer, Principal of the Boston Cooking School, was a champion of instructive recipes, and ensuring her educated cooks knew all the "invisible" stuff cooks must do that aren't in the recipe. One just had to know it.

Oven temperatures did not have gauges until the 20th century. Instead, cooks used descriptive words for how hot an oven should be, and experienced women taught inexperienced girls how to test an oven, then make it hotter or cooler for best results with their baking.
.
P.P.S. Modern Oatmeal Cookies Recipe (and its beautiful pic)

.
Image Credit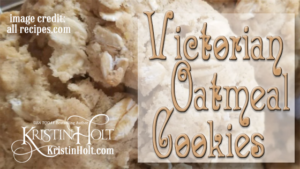 I admit that the image featured on allrecipes.com for Soft Oatmeal Cookies is simply too delicious to look at. Therefore, I hereby credit Gary D. Amundson, the user who uploaded the mouthwatering shot of this fresh, hot cookie baked in his kitchen. (Scroll through the shots!)
.
P.P.P.S. Are you interested in Fannie Merritt Farmer's famous 1896 cook book?
"Cook book" was the correct spelling in the late 19th century and beyond. Today's spelling is "cookbook".
Related Articles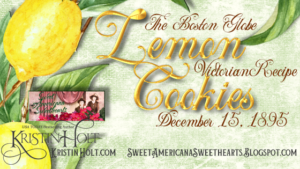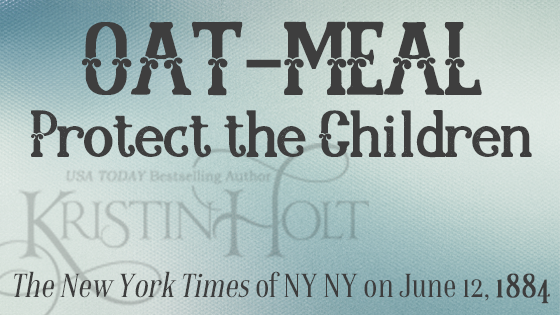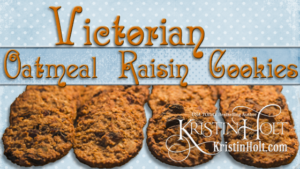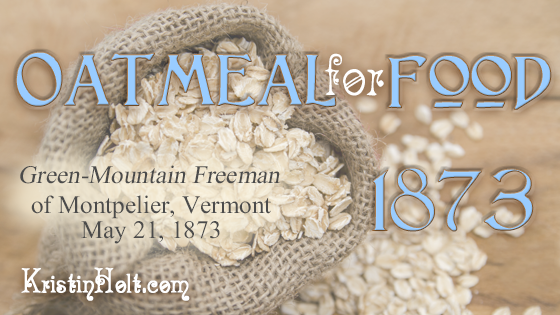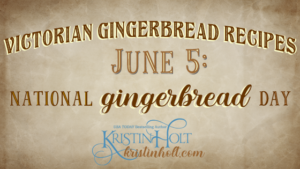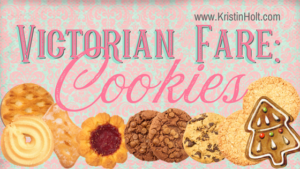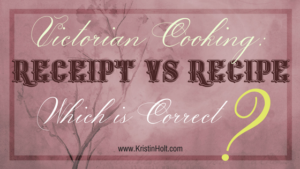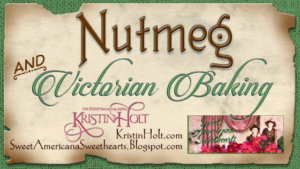 Copyright © 2019 Kristin Holt LC